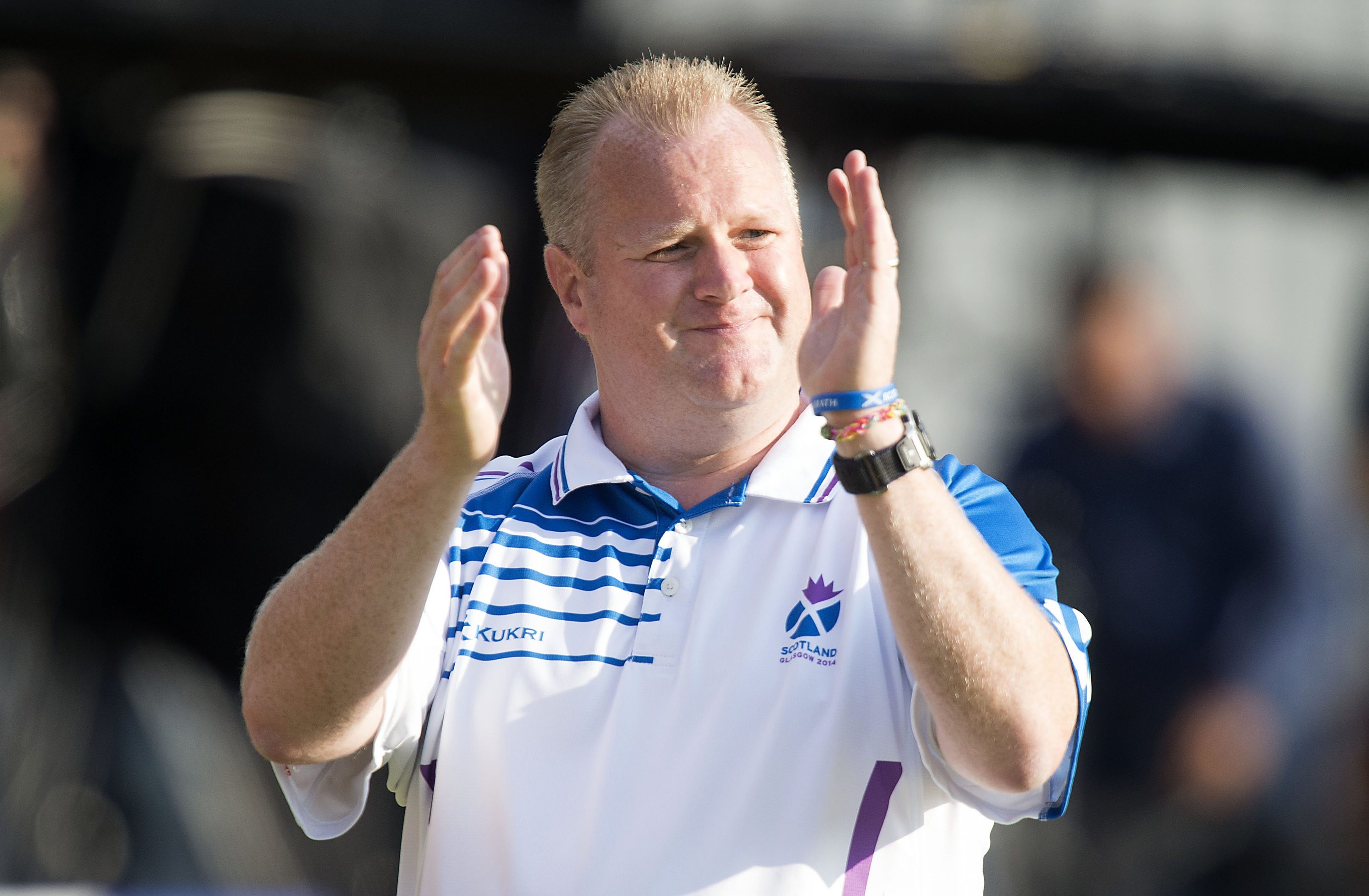 Arbroath bowler Darren Burnett will get the chance to go for a double gold after being chosen in the first group of athletes for next year's Commonwealth Games.
With under 200 days to go until the Gold Coast, Team Scotland has announced its lawn bowls and swimming selections.
Burnett, who clinched the singles title in Glasgow 2014, will be joined by Fife's Lesley Doig in Australia in the spring.
Selected for my fifth commonwealth games. Always a privilege to represent your country especially at the pinnacle multi event in our Sport.

— PC Darren Burnett (@ArbroathWestPC) October 3, 2017
In swimming, Perth's Stephen Milne has been named, as has his Perth City Swim Club team-mate, Scott McLay, who made history at the recent Commonwealth Youth Games.
Fife will be represented by Kathleen Dawson and Mark Szaranek.
Both sports were major contributors to Team Scotland's record medal haul in Glasgow.
The swimming team contains a mix of youth and experience with 13 of the 21 swimmers having competed for Team Scotland, complemented by a number of young talents making the team for the first time.
Ross Murdoch and Dan Wallace will defend their Commonwealth Games titles down under, with Hannah Miley aiming to make it three 400m Individual Medley titles in a row, which would be a record for any sport.
Just 17 when he took silver as part of the 4 x 200m Freestyle Relay team three years ago in Glasgow, Duncan Scott will be looking to step up in Gold Coast on the back of medal success in the relays at both the 2016 Rio Olympic Games and 2017 World Championships.
Scott was not the only athlete on the World Championship podium this summer and fellow gold medallist in the 4x200m Freestyle Relay, Milne will also be one to watch.
Dawson has also made huge advances since Glasgow 2014. The 20-year-old backstroke specialist took bronze in the 100m event at the 2016 European Championships, adding gold in the Medley Relay, and was a finalist in both events at this year's World Championships in Budapest.
Team Scotland's most successful Youth Games athlete in history, with five medals at Bahamas 2017 just over two months ago, 18-year-old McLay makes an immediate step up into the senior team. He is joined by 2015 Youth Games silver medallist Craig McLean and bronze medallist at the recent World Junior Championships, Keanna MacInnes.
Five men and five women make up the lawn bowls team which will compete at the Broadbeach Bowls Club, a world-class venue which is regular host to the Australian National Championships finals and top level international events.
Scotland's bowlers returned from the 2016 World Championships with five medals from eight events and had the chance to test themselves on the greens of Broadbeach at the Eight Nations Invitational earlier this year.
Alex 'Tattie' Marshall MBE will make his sixth Commonwealth Games appearance and will be looking to add to his tally of four gold medals, which include both Pairs and Fours titles at Glasgow 2014. He will be joined by two fellow Glasgow gold medallists; Paul Foster MBE, who stood alongside him on the podium in both those victories and Burnett
The women's team will be looking for a first medal since 2006, and while Gold Coast will be their first Commonwealth Games experience, Strathmiglo's Doig has proven ability to compete at the top level. She recorded Scotland's top result at the 2016 World Championships with silver in the Singles, also taking bronze in the Pairs event.
Jon Doig OBE, Team Scotland Chef de Mission, said: "We are delighted to welcome our first athletes to Team Scotland 2018. We are off to a strong start with swimming and lawn bowls, two of Scotland's most successful Commonwealth Games sports with a track record of success in Australia. They are also two of Australia's top sports, so we can count on a fantastic atmosphere and tough competition in Gold Coast.
"Congratulations to all athletes selected and we look forward to Team Scotland 2018 taking shape over the coming months."