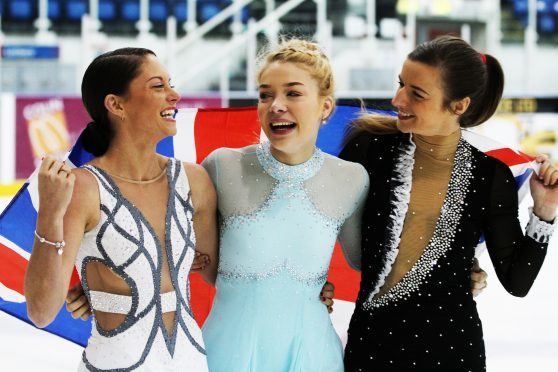 If there is a Dundee sporting team enjoying more success than the city's figure skaters then they are doing very well indeed (and keeping it quiet).
The national championships take place in Sheffield next week, and the Dundee Figure Skating Cub will have 16 competitors.
Without a trace of overstatement, coach Simon Briggs describes the set-up at the Dundee Ice Arena as the unofficial centre of excellence in Britain. And that, it undeniably is.
All age-groups are covered in the Yorkshire-bound travelling party but it is the Senior Ladies category, in particular, that shines a bright light on the Dundee talent pool.
Four of the six skaters competing for the title of British champion are from there.
And Natasha McKay, Karly Robertson, Danielle Harrison and Katie Powell will be attempting to continue a stunning sequence of results that has seen 16 of the last 21 medals return to Tayside and a Dundee skater being crowned British champion seven years in a row.
Understandably, Briggs has set his sights high.
"Numbers-wise and odds-wise, if we've got four out of six then 'yes' I'd be disappointed if we didn't have the British champion again," he said.
"Putting that aside, performance, improvement and scores on the international circuit would also stack up in our favour, without trying to add too much pressure on to the girls.
"Out of the four I'd hope one will be champion and at least one, if not two, will be on the podium. Our goal has to be to fill the podium and it's certainly not unachievable.
"It's up to them. If they do their job on the day, we'll fill the podium, let's put it that way."
He added: "To have all four training in Dundee is a tribute to the facility and the coaching structure that we have here.
"It's great for the girls because they can bounce off each other.
"Karly and Natasha are both born and bred Dundee. Danni moved up from Basingstoke a good eight or nine years ago and Katie moved up from the Wirral.
"We want competiveness between them. That's absolutely key. I don't expect one of them to be out there training not wanting to be the other. That's normal. They want to beat their friends.
"There's a difference between wanting to beat someone and being ignorant and disrespectful to another athlete. None of them are like that.
"They've got support for each other and when you see someone skating better than you, you use it as motivation. That contributes to the success we've got coming out of here."
Such is the reputation of the husband and wife double-act of Simon and Debi, and choreographer Andrew Smith, aspiring young skaters are attracted to Dundee from across Britain.
But the fact that home-grown stars have emerged proves the truth worth of their coaching team.
Briggs said: "There is no official elite centre for figure skating – we have one for short track in Nottingham. Who is to say that won't come?
"But at the moment results and participation speak for themselves. Dundee is unofficially the centre of excellence if you like.
"I skated and competed internationally. My mother was a coach way back in the day.
"I ended up in Sunderland when I finished my competitive career and that's where I met my wife Debi.
"Sunderland was closing down and we got a call from the man who was setting up the Dundee rink and offered us the opportunity to come and establish the coaching set-up here.
"The rink wasn't even complete at the time. It was still being built. There was no ice down or anything.
"The intention wasn't to set up an elite team, more to produce skaters of a decent level.
"It kind of escalated from there and we've achieved more than that."
At what point was it clear that Dundee had become the figure skating capital of the country?
"In Sunderland we had national championship competitors so we were always striving to reach that level," said Briggs.
"Dundee is one of the best facilities in the UK, quality of ice and everything that goes with it.
"When we moved, five skaters relocated from the north east of England straight away. Families as well. They moved to continue with us.
"But to have local girls develop was a big thing.
"Karly has been training with myself and Debi for 12 or 13 years now.
"To have Karly and Natasha, born and bred in Dundee, come through a system and win British Championships and compete in European and World Championships has been great.
"It proves that the coaching structure works because we're not just bringing in established skaters and we're not just doing it once."
Unfortunately being the best in Britain doesn't automatically lead to Olympic participation.
Whoever wins in Sheffield doesn't have a chance of making Team GB for Pyeongchang in February. For Briggs, who will be officiating in South Korea, and his top level skaters though, the journey to Beijing four years later has already begun.
"Sadly Great Britain only has one entry – into the dance section," he explained.
"We don't have lady or a man qualified to compete. Our placing wasn't high enough to get one of the spots.
"So our goal is to achieve world ranking points, go to European and World championships and improve on places that were better last year than they've been in many years.
"Over the next four-year cycle the big goal is pushing for a European medal and building on the back of that will hopefully be getting minimum one, possibly two, participating in Beijing 2022.
"Our Olympic cycle is beginning already."
"By being at my third Olympics in a different capacity that will hopefully help us to deliver in four years' time."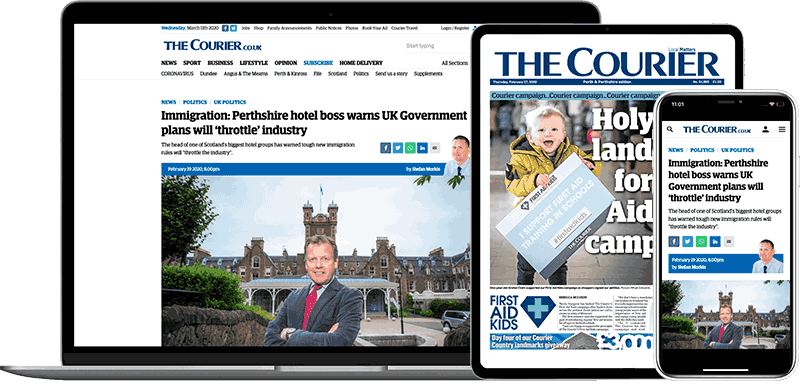 Help support quality local journalism … become a digital subscriber to The Courier
For as little as £5.99 a month you can access all of our content, including Premium articles.
Subscribe