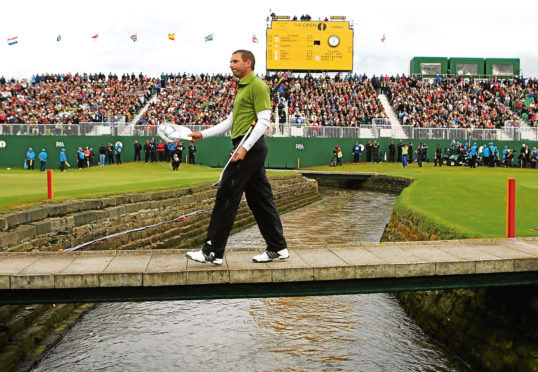 Happy New Year to one and all, and you'll be delighted to know that 2018 marks the start of a new T2G, where everything is daisies and rainbows and all words are bright and optimistic and not dreary and doom-laden.
Aye, right. You know me better than that.
I'd love to believe 2017 was the last year of sophorific paralysis in the game of golf, when we finally realised that just the game has been left gasping and trailing by the pace of modern society and started the long (and probably painful) trek to modernisation and restored relevancy.
But things move glacially in this game, and not just when Jason Day is in contention. There are signs of movement on some issues that are crucial to the game's future, but they are a flicker of muscle rather than decisive steps.
We may see some decisive moves in 2018, but I'm not holding my breath. At least we can expect a better year that 2017, which save for last days of the Masters and the Open, was a pretty nondescript one.
But this is the annual crystal ball gazing column to mark the start of the year, so let's get on with these hopeless stabs in the dark that will be cast up in December to show how little I actually know.
Action on distance at last
Most now agree the R&A were sending a coded message when they set up Birkdale so benignly for the Saturday play at the Open, indicating a change in policy on distance hitting.
I wouldn't be surprised if there's a struggle currently going on in the hierarchy. If the R&A turn about-face from their long-held position that distance is not an issue now, they're not going to look great, and for some in the R&A (not all, thankfully) this is much more important than actually being right,
But something is in the wind. It may be bifurcation, it may be a reined-in ball (they've tested plenty in private). But I think we'll see some movement on this at last in 2018.
The trickle turns to a stream
It started as a drip, and last year it turned into a trickle. I mean the number of golf clubs or courses closing their doors in Scotland.
The long-departed Hamish Grey, the former SGU CEO, actually predicted this 10 years ago. There were too many clubs in Scotland then as well as now, and it was inevitable some would fold.
However, Grey predicted it would take a decade before it started to happen. It's quickened in the past year.
There's not much Scottish Golf, despite their new sense of purpose eminating from the Conference on the Future of Golf last month, can do about this. A natural cull is going to happen.
Brutally, it seems municipal courses are the first for the axe. Councils have a squeeze on services, and leisure is often the first to get pared back. Golf courses are the most expensive element of most local authority leisure portfolios.
Okay, before we all start contemplating the rope in the shed, let's do some fun predicting…
Tiger Woods does not win a major
I'm filling up with emotion, resurrecting this old staple that served T2G so well but fell into disuse this last two years.
The big question about Woods' latest comeback is not whether he is competitive, but whether he breaks down again. So far, nothing has changed from last year when he only managed six rounds before a recurrence of his back issues.
It may be that he stays healthy, and that would be great. But once he's at that point, it's quite a leap to think he can win at the top level, and a quantum leap, I would say, to see him winning one of the big four.
I still say his major-winning days from pure ability are done. He certainly has enough smarts and experience and knowledge to eke one more out if circumstances fall well for him.
Augusta is the most likely place for this to happen, but this year is too soon. The rest of the major venues are not in his wheelhouse.
Sergio wins the Open
I'm going to predict this will occur at Carnoustie until it does or until Sergio can only walk to the first tee with the aid of a stick. The course is made for him.
Rory wins a major. Just not the one he really wants
I haven't see anything happening at the Masters in recent times, even when he's been fit and firing, to suggest that Rory will fulfill his destiny and win a Green Jacket.
Shinnecock or Carnoustie? Maybe, both are ball-strikers' courses. But I like him best at Bellerive for a third PGA title.
Europe regains the Ryder Cup
Have to be present and correct on this one. Unlike some, despite the unquestionably brilliance of The Task Force! (that's sarcasm, folks), I see a top-heavy US team with far too many rookies on a course they're utterly unfamiliar with in an alien environment.
The Ryder Cup, I predict, is about to slip into a comfortably competitive scenario where home advantage is often overwhelming.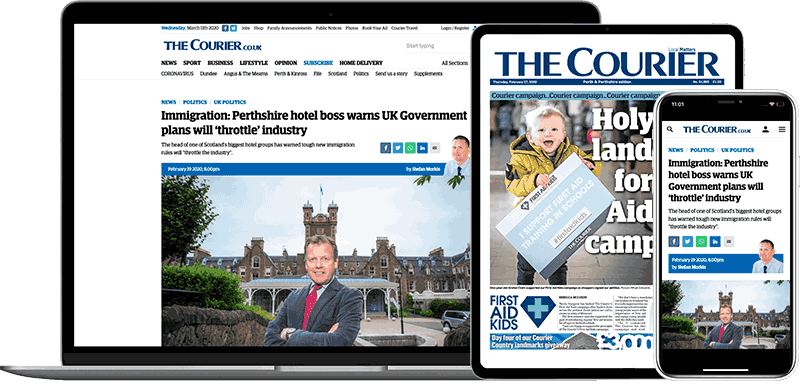 Help support quality local journalism … become a digital subscriber to The Courier
For as little as £5.99 a month you can access all of our content, including Premium articles.
Subscribe