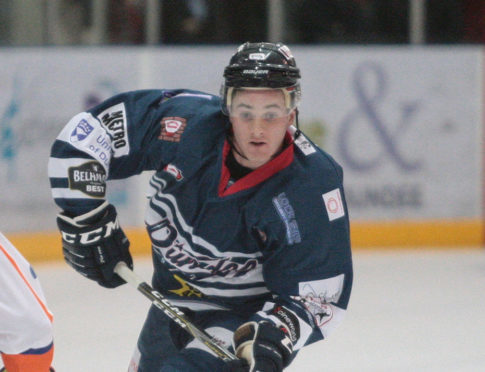 It is crunch time for Dundee Stars as their season comes down to the final five games, with a two-point gap between them and the final Elite League play-off spot.
Stars have one game in hand left but they may need to win all five to secure the season's goal.
Omar Pacha's men bagged eight points last week after playing five games in 10 days but the only one they lost was to their play-off rivals, Coventry Blaze.
Last weekend also saw two key players return to action for the Stars.
Assistant captain, Johan Andersson, spent three months on the sidelines before he re-joined his team-mates on the ice, and he asked coach Pacha to play on Saturday despite his recovery not being complete.
Andersson said: "It has been a long time and it was fun to be back playing hockey again.
"It was good to get the points because obviously we needed it for the play-off push.
"We can't really think about what the other teams do we just need to win our games.
"Other teams thought they could rule us out a couple months ago.
"I think we turned it around and got ourselves in a position to make the playoffs and we are going to do everything we can to take that chance.
"Just look at the standings, Coventry are right there above us, so it is a huge game we need to go down there and win.
"We really need to win that game and if everybody contributes I think we will win it."
When asked if he thinks this team can make the play-offs, he said: "Yes, because we have a good team chemistry and we care for each other and you want to help the guy next to you, we play for each other."
Stars were also boosted by the return of defenceman Riley Stadel on Friday night.
He said: "It was a long time coming and I was preparing for that Friday night game for a couple weeks and I was happy we got the win there.
"I think the pressure is huge but I think we are up for the challenge, the next two weeks are going to decide about our play-offs.
"I think the fans are ready for it and we are ready for it too and that's what our goal is right now.
"Obviously, with the play-offs coming up, they are points we need to get and we are having a couple good days of practice here and we will be ready for Saturday night in Coventry."
"We know what we want and we are going to go out there and get it."