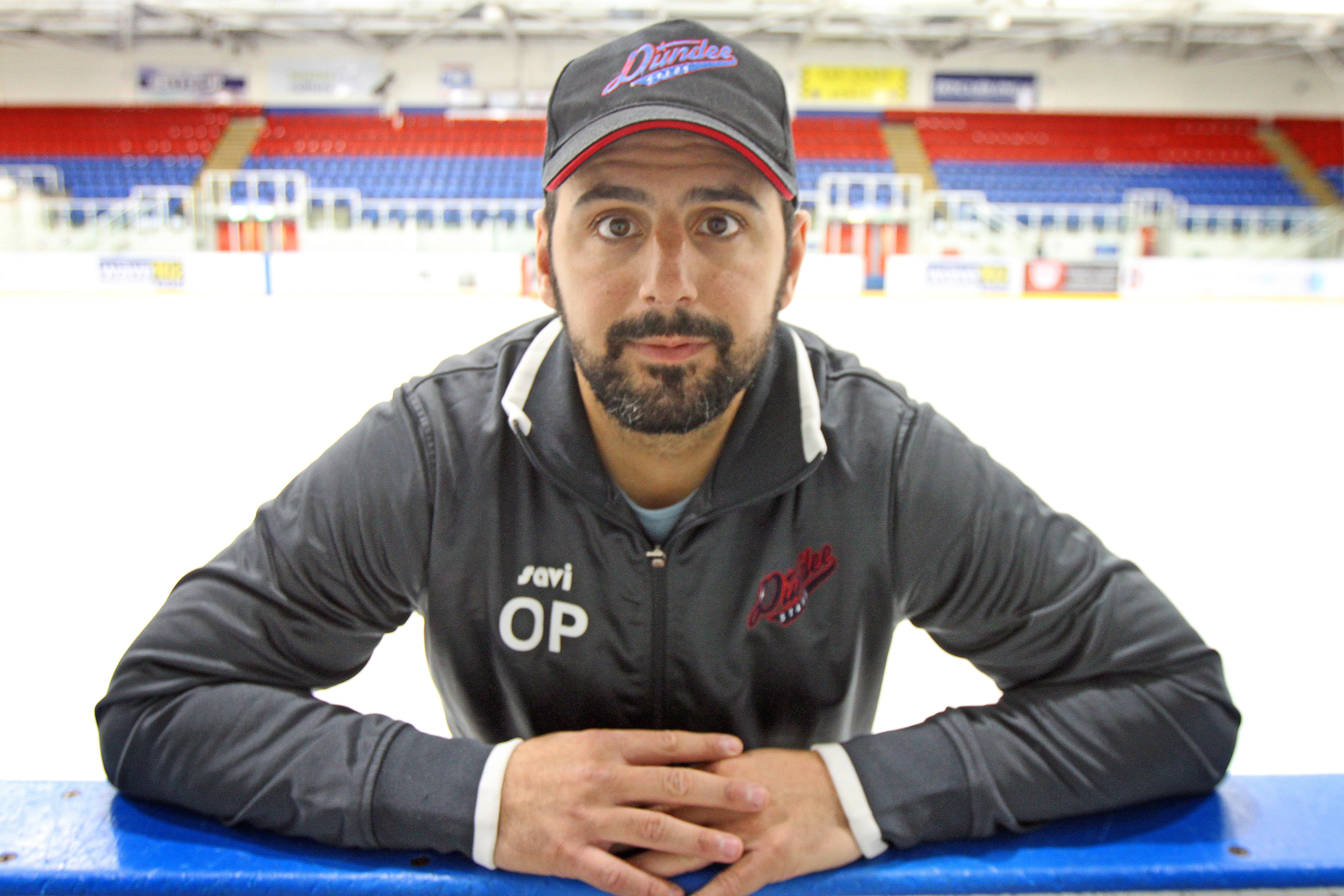 Dundee's Elite League ice hockey team are making good progress in their planning for the new season and head coach Omar Pacha believes the feelgood factor is alive and well.
With Stars' first warm-up fixture set to be played on September 1, the season is just two months away.
Pacha, also the club's general manager, said: "I think it is going to be an exciting season, from all the work we have done since last year, building the club and getting the exposure around the city of Dundee.
"There are still some signings to go but its exciting times and I think it is going well."
There are currently 10 players on the Dundee roster and that is roughly half of the team coach Pacha is building. Although there are still quite a few signings to be made, the Canadian insists that patience is the key word.
"I am happy with where we are," he said. "I think we have upgraded in certain positions and we are still actively searching.
"I think things will open up here in the next few days or few weeks to examine other options but as of now it is a combination of being patient and knowing exactly what we want as a club."
There may not have been any hockey games played during the summer months but off the ice big changes have been made to the Elite League structure.
The loss of Edinburgh Capitals resulted in the number of teams dropping to 11 and it has also forced the end of the Scottish Elite Cup which ran for just a single year.
"It will change a bit," Pacha reflected. "The league is going to be even more competitive without Edinburgh and having 11 strong teams.
"You are making sure you get the right players and the right recruitment because you don't want to make mistakes at this time of the season."
Five of the 10 players already signed up to pull on the Stars jersey next season are returning for another year in Dundee.
When asked why he had kept this core group of players together the Stars head coach said: "We have recruited guys that had success with us and are young and that can get better.
"Every guy we signed back, besides Johan (Andersson) who is a bit older, haven't reached their full potential yet.
"Take a look at Lukas (Lundvald) he's still young, just like Brian (Hart), (Jordan) Cownie and then we added a guy like (Charles) Corcoran at a young age, also (Drydn) Dow and (Connor) Cox coming out of university.
"These are guys that are hungry and have a full off-season to get better and to work on specific areas of their game to make sure they are prepared for this season.
"Sometimes when you recruit guys who are a bit older or on the back end of their career, it is good to get them in, even a guy like Johan that has that experience and can help the young guys.
"Although he is going to be hungry to have a successful year after playing with injuries last season."
Last year Pacha repeatedly talked about the "buzz" about the Dundee Stars around the city, and he is confident that hasn't been lost.
"By the start of August we are going to make a few announcements that I think the fans will be happy with and that will rejuvenate the excitement," he said.
"You can see it now with the rink and the new ice pad with our logo in the middle of the ice and the improvements to the rink with the Dundee Stars being a lot more exposed and on the business side our sponsorships have been very positive."
Record season ticket sales have heartened the 31-year-old, who has praised commercial director Elliot Shaw.
"It has been unbelievable," he said. "The fan base has been tremendous since my arrival but we grew that substantially. We've grown the attendance by 60% from last season already.
"You can just see there is so much excitement from the fans and there is so much positivity and we are fortunate enough to play in a sport that is really growing in the UK and especially in Dundee.
"I think there is a huge buzz within the city and you can just see the overall excitement of the fans coming into next year.
"It's a lot of hard work, it is not going to be sold out from day one, but we expect our crowds to keep growing and it is up to us off the ice and on the ice to keep enticing them to come."