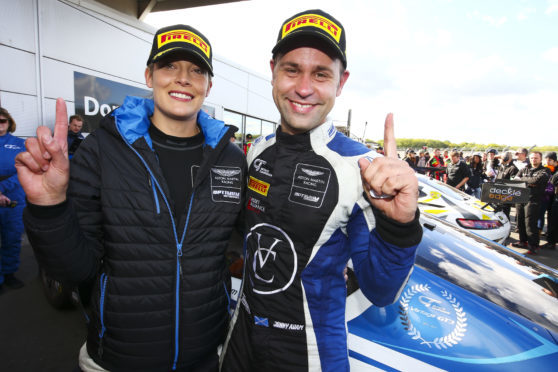 Fifer Jonny Adam added another page to his burgeoning cv and the motorsport history books as the first driver to win three British GT titles in a thrilling Donington decider.
The chapter of success was shared by Optimum Motorsport teammate Flick Haigh, who became the first woman to win the series' premier GT3 class in its 26-year history after the pair crossed finished fourth in the two-hour Leicestershire circuit finale – comfortably within the top six slot they needed to clinch the title after arriving at the Sunday showdown with a healthy championship points lead.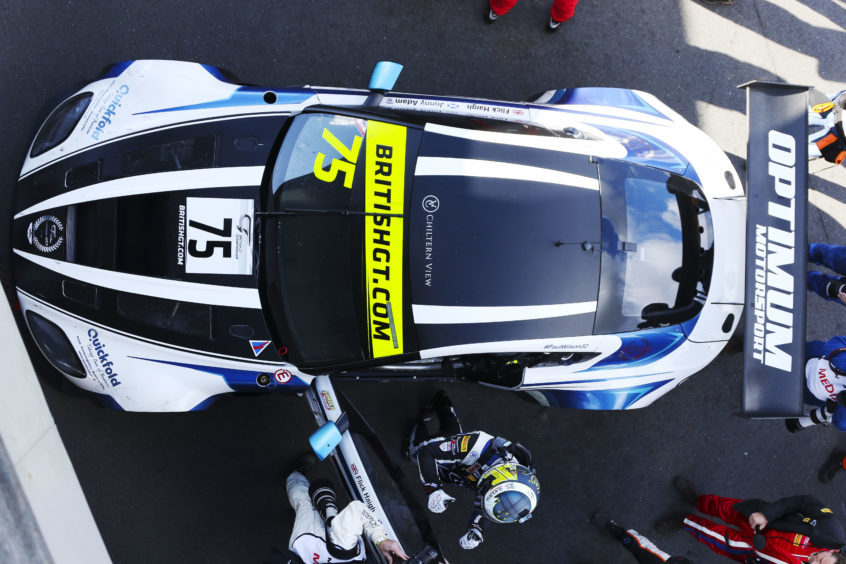 Jon Minshaw and Phil Keen took a second victory of the season in their Barwell Motorsport Lamborghini Huracan, but the championship glory belonged to the Aston Martin pairing of Haigh and Kirkcaldy's Adam, who already holds the record for the most British GT wins and was back-to-back champ in 2015 and 2016.
The title triumph was also the perfect swansong for the Vantage V12 GT3, seven years after the 34-year-old Scot was the first man to shake down the British racer which has since gone on to deliver success in championships across the globe.
Adam and Haigh won the opening round of the campaign at Oulton Park and, having qualified fourth for the last race in the eight-race championship, were determined to do everything possible to avoid dramas on the way to glory.
2017 Le Mans 24 Hours GTE Pro winner Adam said: "It's a great feeling to win another championship. "The team have been really good this year and Flick has done a really great job.
"It just fits so well; the final race for this car and to win a championship."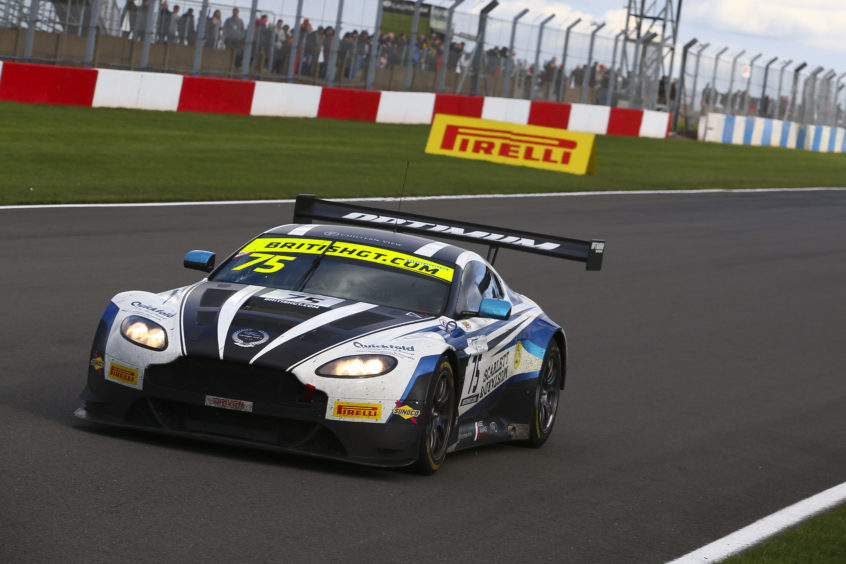 He added: "It was hard-fought and definitely wasn't easy.
"Flick had a great fight with the #69 Lamborghini and I found it really difficult to get past the Bentley.
"We got there though and once we were in fourth, it was a case of not trying to make any mistakes.
"We got it home and that was the key thing," added delighted Adam.
Teammate Haigh said: "It's fantastic, the best day of my life.
"Jonny is really easy going, he has taught me in the car and he is so knowledgeable.
"He knows it inside-out and he's helped the team as much as he's helped me. He's won three different championships with three different teams and that's a special driver coach right there."