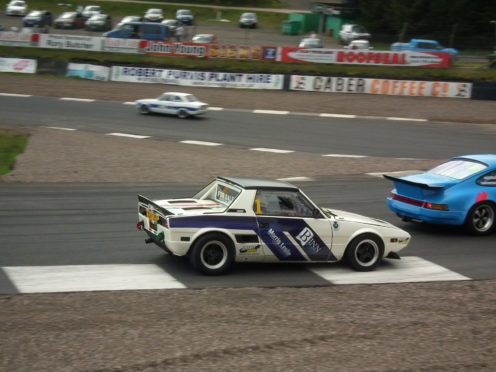 There will be a Fair City showdown at Knockhill this weekend, with three Perth drivers competing.
The Scottish Motor Racing Club host various classes of racing at the track from April to October and this is the culmination of a season's long competition, with various championships up for grabs.
The Classics Championship is down to the wire with only one point separating 2017 champion Alastair Baptie in his Morris Leslie/Binn Group-backed Fiat X1/9 from the vastly more experienced Raymond Boyd of Stirling in a Porsche 911 Turbo.
Ian Bonthrone is making his debut in the Bonthrone Securities-backed BMW M3 in the more modern Sports & Saloons category but has wins under his belt in Knockhill Racing Circuits 'SLS' Championship so he, too, will be looking for silverware.
Also, Mark Geraghty, last year's SMRC outright Mini Champion, is trialling the Perth Tool Repairs-backed Fiesta ST.
Racing starts at 10:30 am at Knockhill on Sunday.