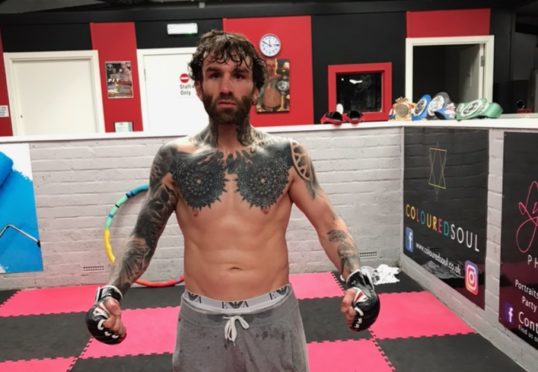 He stopped, turned around and told me to put my voice recorder back on after we had, I assumed wrongly, finished our interview.
I wasn't going to argue with Marc Navarro, friendly gentleman though he is.
"I will be the first person to bring a bare-knuckle boxing title back to Dundee. Mark my words."
That was the closing statement of this 31-year-old combat sports fighter, who runs a busy and impressively-equipped gym in his home city.
Hang on a minute, I hear you say, but did he just mention bare-knuckle boxing?
Isn't that banned and deservedly consigned to a dark history of smoky basement rooms and old fairground tents?
Well, no.
Apparently, it is not only a thing but is attracting a growing audience both on TV and at live events such as the forthcoming BKB 14 – all legal and licensed – which will see Marc make his bare-knuckle debut after a career that seen him claim the European K1 kickboxing title among other highlights.
Bare-knuckle boxing boasts roots leading back to the ancient Greeks and legendary Olympic champion Theagenes, who is estimated to have won 1,400 bouts. Images of organised fist fighting have been found on Egyptian hieroglyphs.
There is also a market for it. There will be thousands of fans in attendance at Indigo at the O2 in London on November 17, including a loyal band of around 40 people supporting Marc for his battle with England's Danny Yates in the 75 kilo lightweight division.
The difference between boxing and its bare-knuckle cousin is pretty obvious. One uses gloves and the other doesn't.
BKB fighters instead wrap a bandage around their hands and that's it.
You can see why a lot of people would consider it to be beyond the boundaries of sport but, while Marc isn't obliged to be an advocate for his career choice, he nevertheless had a case for the defence well prepared when I asked him the predictable question about why on earth he was exposing himself to such danger.
He said: "I have been kickboxing for 10 years and – think about this – how many knees and kicks have I taken to the head?
"They have been bare-foot blows and bare-knee blows.
"Obviously, a bare-fist is what it is.
"They are all dangerous.
"But I don't think it is going to be any worse to be hit by a bare-fist than be kicked or kneed.
"Instead of gloves you get a bandage that BKB put on for you so everyone is the same.
"You have two-minute rounds and instead of a 10-second count it is 20 seconds.
"I have been put down twice in my career by head-kicks and I was up before the referee said 'One.' So I would have 19 seconds to spare!
"It is all above board because BKB is the only bare-knuckle pro licensed company in the world.
"They have managed to make it pretty much mainstream. It takes place at the O2 Arena in London and the last couple of shows have been shown live on the Vice TV channel.
"What people are saying is that they reckon, in the next five years, that they are going to get it into Las Vegas.
"Also, what's happening is that a fair amount of pro boxers and pro MMA (mixed martial arts) fighters are thinking about switching over to bare-knuckle."
Marc has a refreshingly honest reason for wanting to battle in the first place. He enjoys it.
There is a special mention in his story for Lenny McLean, who is described in his  Wikipedia entry as an "English boxer, bouncer, criminal and prisoner, author, businessman, bodyguard, enforcer, weightlifter, television presenter and actor, and has been referred to as 'the hardest man in Britain'."
Marc explained: "People think I just do the fighting to earn extra money but that's not the case for me.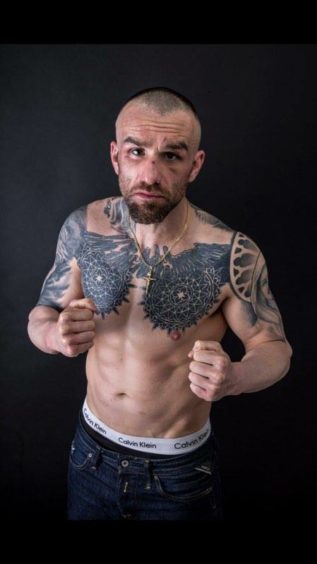 "I fight because I love it.
"That's why I need to do it.
"When I was a young lad I called myself The Guv'nor and that was after Lenny McLean. His book is the only one that I have read from start to finish and I did that when I was 14.
"I was reading that and thinking that it was a nightmare that you couldn't bare-knuckle box.
"Even when I was a laddie I always loved fighting.
"I try to explain to people that it has given me so much more than just being able to fight.
"It gives you structure and discipline in your life.
"Everybody in this city knows how much I train.
"I was on a run this morning and did eight miles. Some people would say that's too much for someone so close to a fight but I know what works for me.
"I really feel now, at the age of 31, that I really understand myself and what I need to do to keep myself happy.
"I get up early and train, eat when I should eat, and I take that structure into both my fighting and my business.
"Most guys who get to the level I am at and have a gym as well, they end up choosing to train people and give up fighting.
"That would be easy for me to do too.
"However, I don't want to get to 60-years-old and be saying to myself that I have a great gym but gave up fighting too early."
So how would Marc describe his style and how did the O2 opportunity come about?
He stated: "This will be my pro bare-knuckle debut but I have always been a stand-up fighter.
"That's how I would describe myself.
"You won't see me wrestling or grappling.
"For me, fighting is about standing up and using your fists.
"Even though I was a K1 kickboxing champion, people who have followed my career will tell you that I am an inside fighter who likes to go close to people and use my hands.
"So the bareknuckle boxing is going to be perfect for me.
"This chance has come about because three months ago I got tagged in a Facebook post that said BKB wanted a 75 kilo fighter for their next show in September.
"I put my name forward along with about 80 others and I got down to the last three.
"As it happened, there is only one other Scottish bare-knuckle fighter and he is called Tony Lafferty. He lives in England, by the way, so I am going to be the first Scottish-based fighter to fly down there to compete.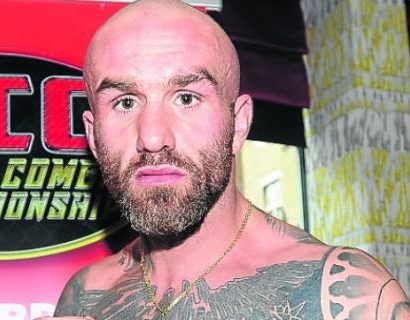 "It was Tony who needed the match so I messaged him to say: 'I am coming to get you!'
"He had an option to fight me but chose someone else but BKB told me not to worry because they had seen what I was all about that I would be  on their next show. So here we are."
Marc has had to show as much fight outside of the ring as inside as he has kept his gym going under very challenging circumstances.
He is appreciative of the support given by his sponsors – Coloured Soul Dundee, Schneider and Son Ltd, SJK (Scotland) Ltd, Jimmy Shaw Painter and Decorator, Shanna Hair and Beauty – as well as his fight team, including corner man Stuart Campbell.
A serious flood caused by a burst pipe inside the building last year pushed him to the brink but, the battler that he is, he dug in and the business is thriving at its base near the city's Fairmuir Park.
He said: "My life and soul has gone into this place.
"It hasn't been easy.
"After we were flooded I could have quit but I knew how much work had been put into the gym and decided to stick with it. I am pleased that I did."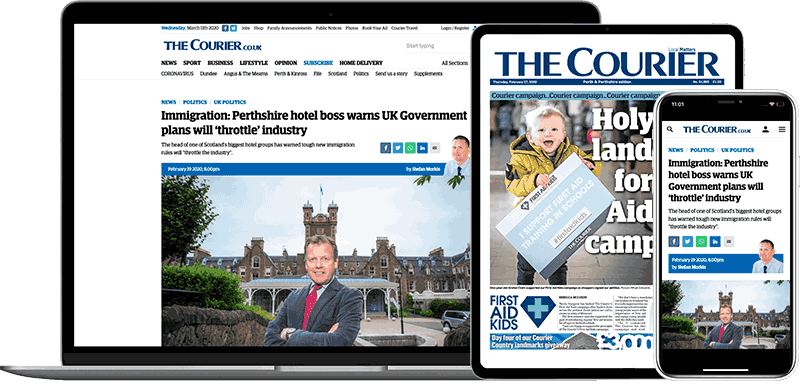 Help support quality local journalism … become a digital subscriber to The Courier
For as little as £5.99 a month you can access all of our content, including Premium articles.
Subscribe