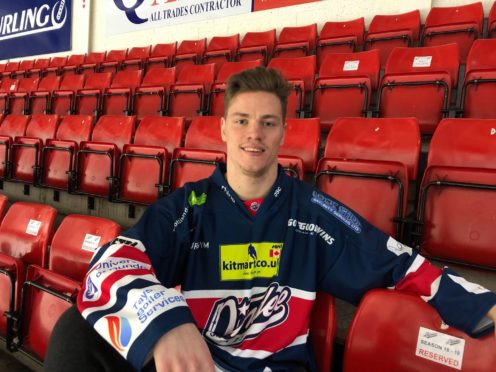 The Kitmart Dundee Stars have announced the signing of Oliver Paczkowski.
The 24-year old forward has a wealth of experience in his native Poland, icing on 82 occasions in domestic action and six times in the CHL for Krakow.
Born in Montréal, the centreman has won two Polish league titles. Paczkowski was part of the Cracovia Krakow side that won back-to-back league titles in 2015/16 and 2016/17.
Stars general manager and head coach, Omar Pacha, said: "Oliver is a determined young man who will be a welcomed addition here in Dundee.
"We have taken a few injuries up front of late and Oliver will provide vital cover at a pivotal time in the season".
Subject to international clearance, he is expected to make his debut at this Saturday's home game against Manchester Storm (f/o 7pm).