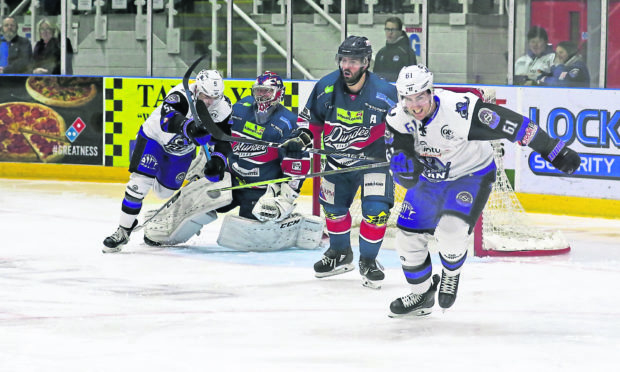 Dundee Stars earned two valuable points in their Elite League play-off push despite two overtime defeats at the weekend.
Omar Pacha's side were defeated 4-3 by MK Lightning after battling back to tie the game at 3-3 and last night the Dundee outfit again crashed 4-3 in sudden death overtime but this time to Glasgow Clan on home ice.
Pacha will be consoled by taking another point but will ultimately be disappointed to lose out on a valuable second point that could make a huge difference come April.
Last night saw Glasgow take a ninth-minute lead after a Matt Stanisz shot was saved by Pontus Sjögren only for Gerard Hanson to tap home the rebound at the far post.
Pacha's Stars responded quickly and two minutes later Charles Corcoran got between two Clan defenders and equalised with a backhanded shot which flew into the net.
Guillaume Doucet restored the visitors' lead with one minute left in the first period.
Zack Fitzgerald's shot was stopped by Sjögren but Doucet was lurking in front of the Stars goal and quickly fired in the rebound.
Stars were back on level terms in the 23rd minute, with Lukas Lundvald dispatching the puck under the legs of Clan keeper Joel Rumpel.
The hosts took the lead for the first time on 32 minutes when Drydn Dow and Matt Marquardt exchanged passes before Marquardt blasted a slapshot past Rumpel.
It went from bad to worse for Pete Russell's visitors as Hanson was thrown out of the game after boarding Lundvald seconds after the restart.
Once Glasgow returned to four skaters Scott Tanski stepped out of the box, got on the end of a long stretch pass and beat Sjögren with a shorthanded goal to tie the game on 38 minutes.
Despite going on the powerplay, Stars could not beat Rumpel again and for the second night in succession Dundee would need extra-time to decide the winner.
It took just 74 seconds for Matt Beca to end Stars' hopes of snapping their losing streak.
He skated into the middle of the Dundee end and put a quick shot past two defenders, Sjögren and into the top corner.
The two sides meet again tomorrow in Glasgow, with Stars keen to return to winning ways.
Fife Flyers 2 – Manchester Storm 1
Former Glasgow Clan star Bari McKenzie slotted the game-winner as Fife Flyers sent Manchester Storm skidding to their third straight defeat.
McKenzie, who has also iced for Dundee Stars, scored with less than two minutes left of the second period after being set up by another ex-Glasgow star, Scott Aarssen, and ex-Edinburgh Capitals player Mike Cazolla.
Danick Gauthier had opened the scoring after five minutes thanks to good work from Brett Bumler.
Storm levelled through Dane Byers seven minutes later, with Mike Hammond supplying the ammunition.
But McKenzie took centre stage to secure the welcome win, despite Fife being outshot 26-23.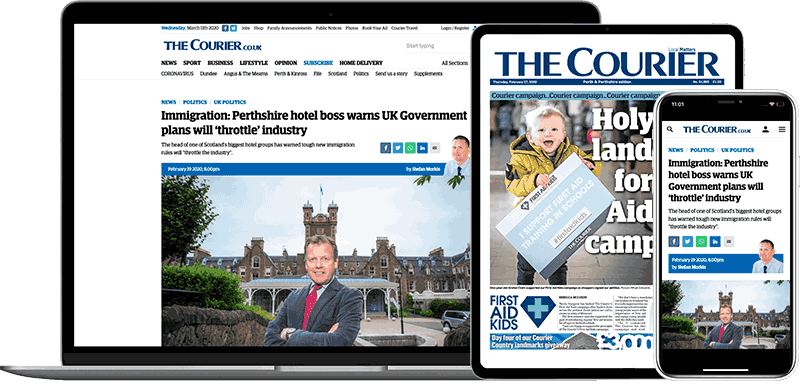 Help support quality local journalism … become a digital subscriber to The Courier
For as little as £5.99 a month you can access all of our content, including Premium articles.
Subscribe