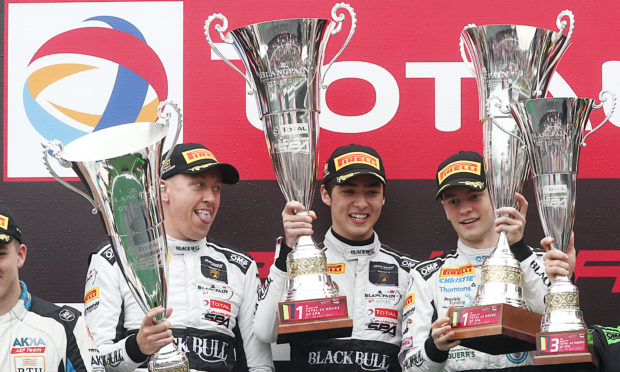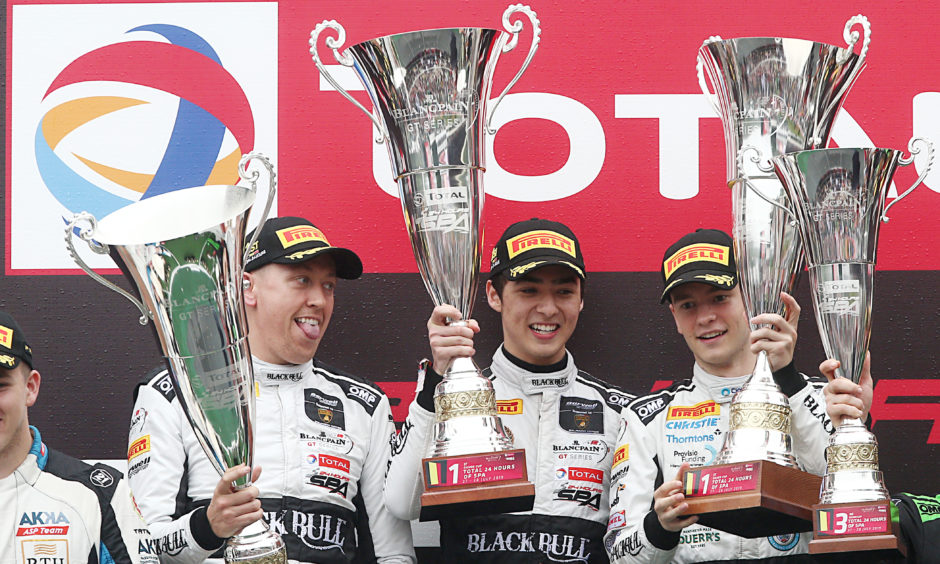 Teenage Angus endurance racer Sandy Mitchell conquered the conditions to score the biggest win of his career in a storm-hit Spa 24 Hours.
A year after agonisingly missing out on glory at the legendary Belgian circuit by the tiny margin of just two seconds, the Letham 19-year-old delivered an imperious performance in his Black Bull Whisky-backed Lamborghini Huracan Evo GT3 to take Silver Cup spoils alongside Barwell Motorsport teammates James Pull and Jordan Witt.
After a sun-kissed lead up to the blue riband event of the Blancpain GT Endurance season, race conditions at the iconic Formula One circuit in the Ardennes Forest could not have been more different, with torrential rain forcing a six-hour stoppage during the night due to safety fears.
The second-youngest racer in the 72-car, 216-driver field, Mitchell was understandably delighted with the sensational triumph.
"It's the biggest win of my career to date, and it's an amazing feeling," said Mitchell,  part of the Lamborghini Squadra Corse GT3 junior program and a member of the prestigious British Racing Drivers' Club Rising Star scheme.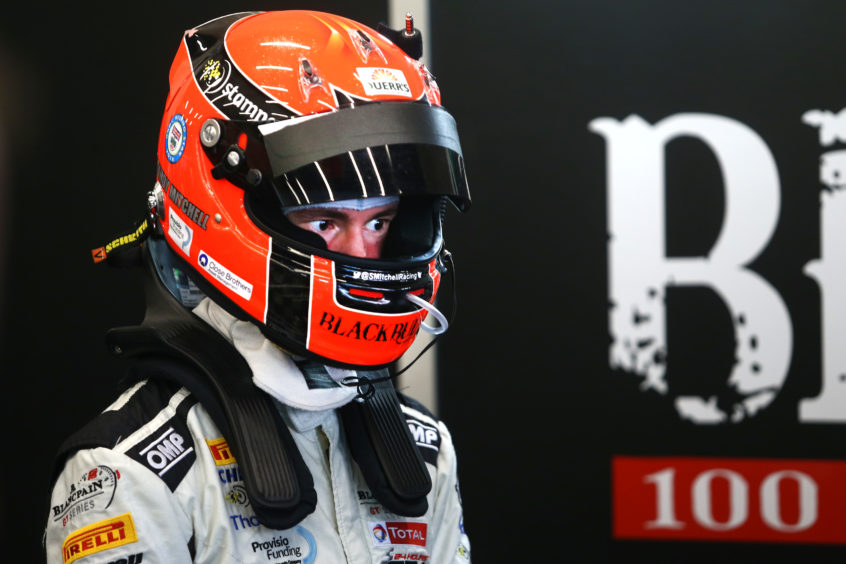 "After the disappointment of coming so close last year, the win tastes even sweeter.
"Winning any race is a big achievement, but to take victory in a 24-hour race, especially at Spa, and in such demanding conditions is a terrific achievement.
"Those were certainly the worst conditions I've ever raced in," the former Dundee High School pupil added.
"The team put a really big effort into the whole weekend, and I think Jordan, James and I drove really well right through the race, and especially in the final five hours after the restart.
"We were extremely fast in those final hours and managed to pull away from the second-placed car in the Silver Cup class."
Piloting the Lamborghini immediately after the rain-forced restart, Mitchell stretched out a crucial 70-second advantage over the second-placed Mercedes.
However, two late safety car periods delivered the nail-biting finale for which the world's toughest GT3 race has become renowned, reducing the lead to a slender nine seconds for the final stint with James Pull at the wheel.
"Watching the last half-hour on the screens in the garage was pretty tense," said Mitchell.
"But James did a really good job to finish the race. His last stint was two-and-a-half hours in changeable conditions, and it was fantastic to see him cross the finish line."