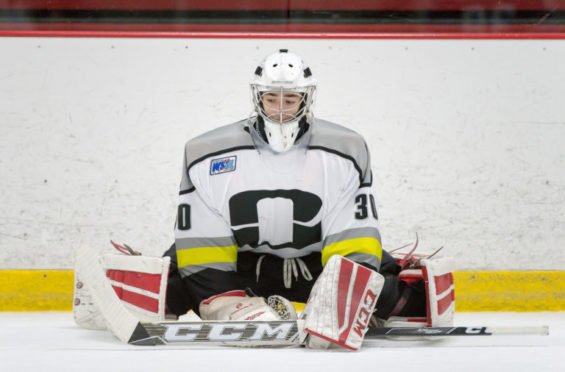 The Kitmart Dundee Stars have made their final two signings ahead of the new season – Canadian forward Kevin Dufour and British netminder Brython Preece.
Dufour, 27, joins from the Manchester Monarchs.
He started last season with the Indy Fuel of the ECHL and from 49 games, netted 19 goals and assisted on 15 more.
In February he was traded to the Monarchs, where former Stars assistant coach, Doug Christiansen was the general manager and from 12 appearances he posted five goals and two assists.
Stars head coach Omar Pacha said: "I really like his speed, his explosiveness and the way he battles and he works on the ice.
"He is a player that goes to the dirty areas and he has a great shot on him and last season he scored 24 goals in the regular season and he will fit in perfectly to our structure.
"Dufour is a guy that I know will do well in his first year here because he works hard, does the extra little things in practice and he keeps wanting to get better.
"We have had to be patient for the last few guys but we have got them now and I couldn't be happier."
Dufour said: "I'm really excited, it will be my first year playing ice hockey in Europe.
"I'm a hardworking offensive player, I can skate well and take the puck to the net and I will hopefully score some goals and help the team.
"It's exciting to try and perform in a league that is improving year on year.
Preece, 21, most recently iced for the Coventry Blaze in 2017-18 and Pacha has recruited the Welshman to back-up Alex Leclerc for this season.
A rare breed of goaltender, he catches with his right hand.
Pacha said: "Unfortunately, Sheepdog (Craig Holland) informed us a few weeks ago that he wasn't coming back which was disappointing, but we had to move quickly and Brython was available.
"Brython is a tall goalie and is in good shape now.
"He didn't play last year but he is hoping to continue his development this year and he is still young. We are excited to see him in camp.
"All his experience from his time with Coventry will help in the league this year."
* Season tickets are still available for fans to purchase from the DIA.