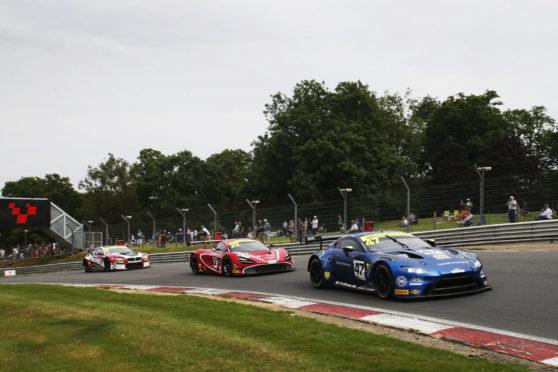 Aston Martin factory ace Jonny Adam is looking to upset the odds on pursuit of a record-breaking fourth British GT3 title in another weekend 'Donington Decider'.
Currently second in the drivers' standings with fellow Scot Graham Davidson, Le Mans winner Adam requires to overturn a six-point deficit – and overcome a 20 second success penalty from the last round – to add to his championship glories of 2015, 2016 and last year.
Fifer Adam said: "It's been up and down, and up again this season.
"Our two victories are the major highlights, and we've had a few sore ones including a big disappointment at Silverstone, but the great thing is we are in the hunt with all to play for this weekend at Donington so we can't ask for more than that at this stage."
The 35-year-old added: "Getting the first victory at Donington earlier in the year was a highlight as it was the first win for the new Aston Martin Vantage GT3 in British GT.
"That's something I also achieved with the older model back in 2012, so on a personal level it was satisfying to repeat that milestone."
"Graham is the fourth different teammate I've gone into a Donington Decider with, which is a brilliant feeling.
"I think the work I do with teammates behind the scenes and in-between events really does pay off long-term and give us an opportunity of fighting for race wins and championships.
"As a pro you could just turn up at race weekends, jump in the car and drive, but I don't think that's good enough. Consistency is key to winning the title, so you have to work hard on all the things that can make a difference and lead to gains for the team and your teammate throughout the whole season."
He added: "There's no getting away from the fact it will be difficult to win the race with 20 seconds extra in the pits due to our success penalty from the previous round. But I've been here before and things have fallen in place.
"We'll race hard, go for the best result we can and see what the outcome will be. We'll definitely need everything to click and also a little bit of luck on Sunday afternoon."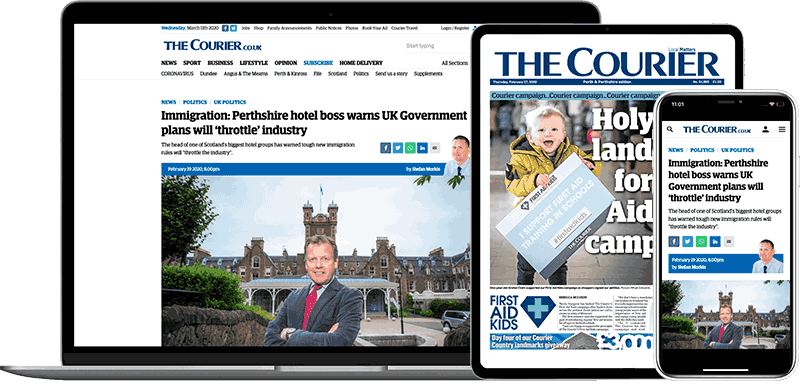 Help support quality local journalism … become a digital subscriber to The Courier
For as little as £5.99 a month you can access all of our content, including Premium articles.
Subscribe