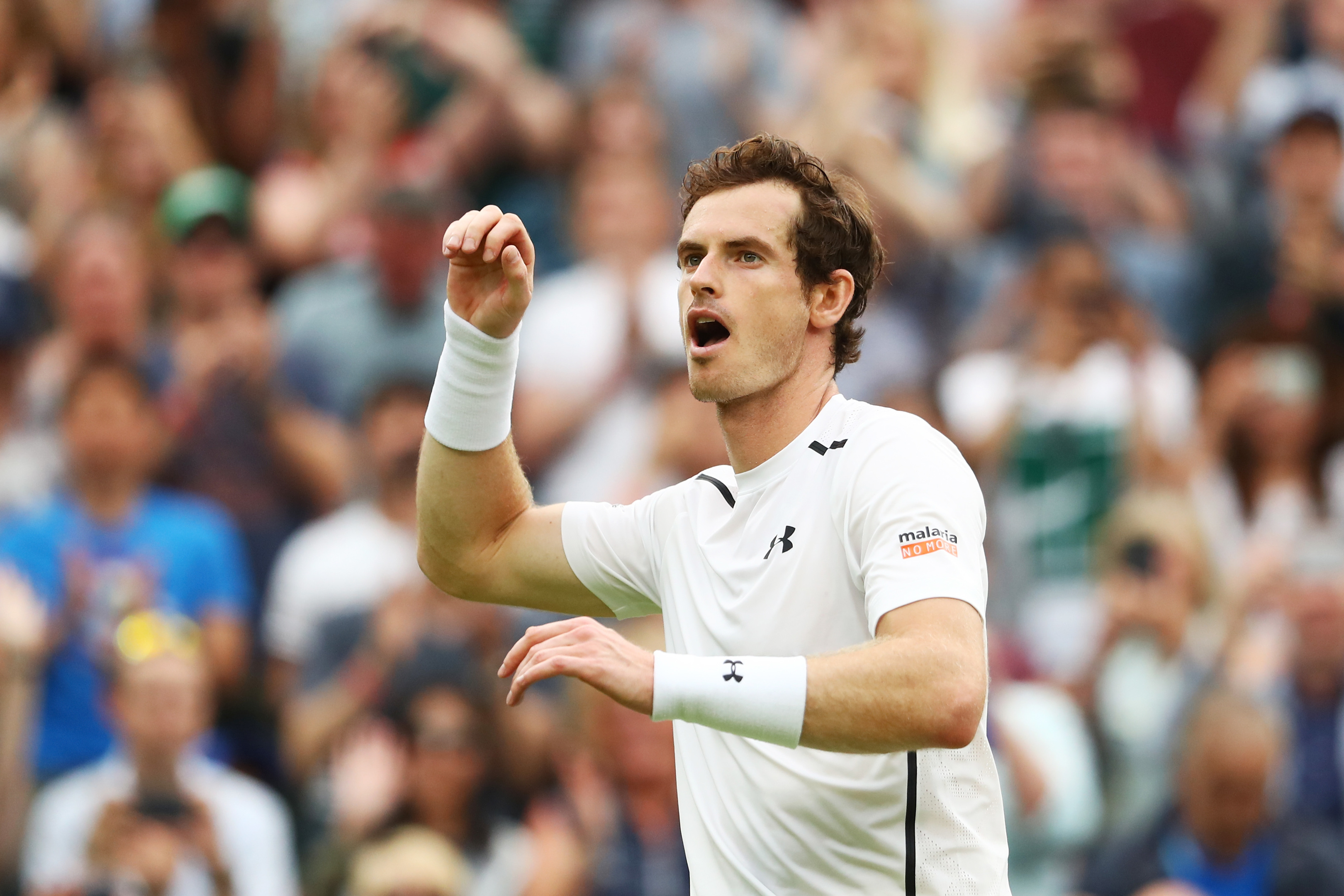 Andy Murray insisted Novak Djokovic's shock Wimbledon exit does not pile extra pressure on him.
The world number two was made favourite to win a second title at the All England Club after Djokovic was beaten by Sam Querrey to end his grand slam winning streak at 30 matches.
Murray stayed on course to capitalise on his great rival's downfall by beating Australia's John Millman 6-3 7-5 6-2 to move through to a fourth-round meeting with either Nick Kyrgios or Feliciano Lopez.
Murray said: "It doesn't (make any difference) because, if I was to reach the final, then it may have some bearing, but it doesn't right now.
"My draw's still exactly the same. The matches, in the next round especially, are tough. Nick and Feli are both very, very good grass-court players.
"The bookies don't always get it right. They made a few mistakes over the last few weeks across a number of different things.
"Your job is to go out there and try to win the matches that are there in front of you. That's what I'll try and do."
A third successive grand slam final between Murray and Djokovic had looked very likely before the start of the tournament, with Roger Federer's fitness still uncertain and Rafael Nadal absent through injury.
The drama was playing out on Court One while Murray was doing battle with Millman but he could not escape it because there was a huge cheer when the scoreboard showed the result.
That came with Murray about to serve for the second set at 5-4 and he promptly lost the next three points before dropping serve.
The 29-year-old insisted there was no correlation, saying: "Obviously if you see a result or hear the fans, then you think about it. That's natural. That's what everyone does.
"You don't just not see what's going on. But it wasn't something that was going through my mind for more than 10, 15 seconds while I was sitting at a change of ends. Then you get on with it."
Djokovic became the first man to hold all four slam titles at the same time in 47 years when he beat Murray to finally win the French Open last month.
Murray believes the focus should now be on Djokovic's achievements rather than his earliest slam loss since 2009.
The Scot said: "The run that Novak has had has been incredible, so everyone expects him to win every match. But history suggests that that's not going to happen.
"There's going to be a match where maybe you don't play your best, and your opponent plays great tennis. I'm not sure if that's what happened today. I would imagine Sam played and served extremely well to win that.
"But rather than it being a surprise, it should really be celebrated now, what he's actually done. It's incredible.
"He broke a number of records, winning all four slams, 30 consecutive grand slam matches. It's amazing.
"Obviously I would imagine today he'd be disappointed and stuff. But, looking back, it's been probably the best 12 months in tennis for years."