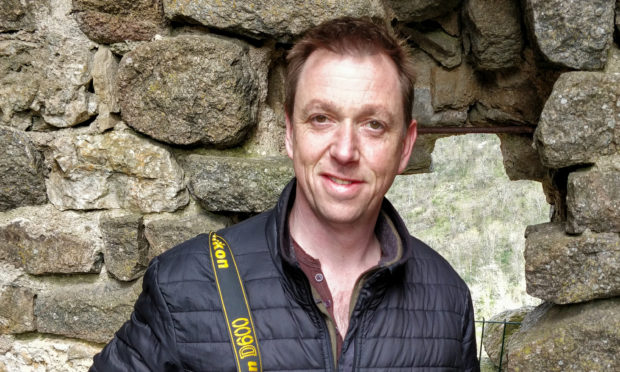 Richard Cross moved from freelance to to a limited company providing a range of digital services from his business Control X Digital.
How and why did you start in business?
I turned freelance in 2002 after working in web agencies for six years during the boom and bust period of the dot com years.
In 2010 I turned my freelance practice into a limited company to help larger clients have the confidence that I was a reliable choice.
How did you get where you are today?
I like to think it's by doing a good job but there's more to it than that. Running a small business I appreciate the challenges business owners face so try to build this understanding into my approach.
I also think quality ongoing support is vital. These aren't unique traits, but I've been in the sector a long time which I think helps a lot.
Who has helped you along the way?
So many people. My first boss helped me believe I could take things on even if I didn't know how to do them.
My partner Helen helps me on a daily basis, even if it's to remind me to go for a walk.
Since I moved to Perthshire, community-based enterprise support organisation GrowBiz has been a great help.
What was your biggest mistake?
I've perhaps missed opportunities because of the size of the business but then I'd have been overwhelmed if I'd gone for them. Having been close to burn out a couple of times I'm very keen not to put myself – or clients – in that position again
What is your greatest achievement to date?
Having seen how damaging running a small business can be I think surviving as small company is a huge achievement in itself, but looking at my client list and knowing I'm helping to support over 100 sites gives me a great sense of achievement.
Moving to rural Perthshire means I now have the sort of work life balance I've wanted for many years, which is no small achievement in itself.
Hopes for the future?
Before the internet I was a photographer and I still photograph landscapes and commercial work, mostly interiors and products.
For the last 18 months I've been using a drone to capture the previously unseen side of the Scottish landscape.
I'm looking to develop this project to help inform the discussion about how we use our environment.
Do you want to recruit in the future?
I'm more interested in collaborations and partnerships, where others from other disciplines come together to create something that is greater than the individual parts.
What is the hardest thing about running your own business?
It never stops.
Day and night there's always something to think about or sort out.
Over the years I've become very good at time management but thoughts of what next are always there.
Any advice to wannabe entrepreneurs?
Get your head around your pricing model early on and don't be afraid to quote – and stick to – what you believe your goods or service is worth.