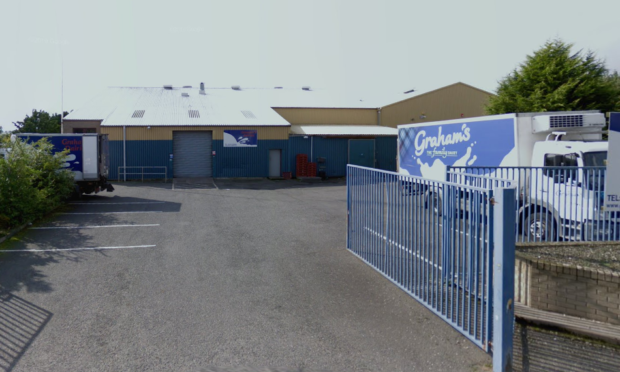 A consultation process has started with staff as a company's Brechin premises are set to close.
Graham's The Family Dairy has confirmed its intention to shut its distribution site in the town's Scott Street.
The company, which is Scotland's largest independent dairy, said the move followed a review of costs and puts 13 jobs at risk.
Robert Graham, managing director of Graham's, said: "As a business, we continually need to review and manage costs and efficiency, across all areas of operation.
"We have just started a consultation process with 13 of our colleagues in Brechin, our smallest depot."
Bridge of Allan-based Graham's celebrated its 80th anniversary last year. The business stared in 1939 with 12 cows and its products are now available from more than 6,000 outlets, the vast majority of which are in Scotland.
The company produces milk, butter, cream, ice cream, sour cream, cottage cheese, cheddar and quark. The firm's ranges includes Gold Jersey, Organic and Goodness.
Mr Graham, who is the third generation of the Graham family to run the firm, said employees would be offered the change to relocate to the firm's new distribution site in Kintore.
"The Brechin depot services some customer who are equidistant to our brand new £2 million site in Kintore, so there will be a number of roles and opportunities up for discussion, including relocation, where possible."
Graham's employs more than 700 staff. The latest accounts for Graham's The Family Dairy Group Limited showed sales of £109m and a pre-tax profit of £2.3m.
The business has a strong focus on new product development which has led to the introduction of Graham's Skyr, a Scandinavian-style cultured dairy product that's high in protein, low calorie ice cream and flavoured cottage cheese.
Coronavirus and the jobs market: share your story
Do you know of a risk to jobs caused by the coronavirus lockdown?
To share your information, in strictest confidence, click here