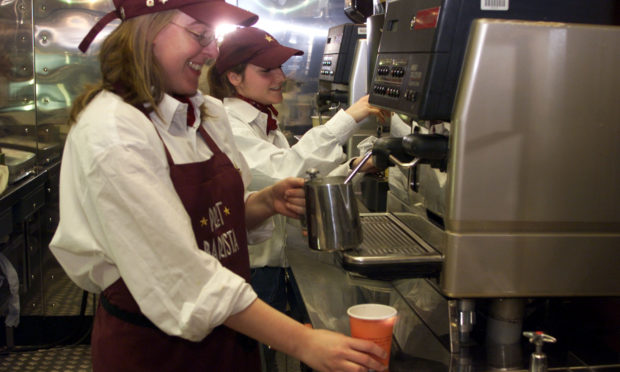 A Fife coffee shop will start a new subscription service tomorrow where customers can receive five cups a day after they pay a monthly fee.
Pret A Manger's branch in Market Street in St Andrews is offering five barista made drinks a day for a £20 monthly fee.
The coffee lover's dream deal is in response to the chain reporting a huge decline in footfall.
The first month of the YourPret Barista subscription is free.
The offer applies to all coffees, teas, hot chocolate, iced drinks and smoothies. It includes any milk alternatives, syrups and extra coffee shots.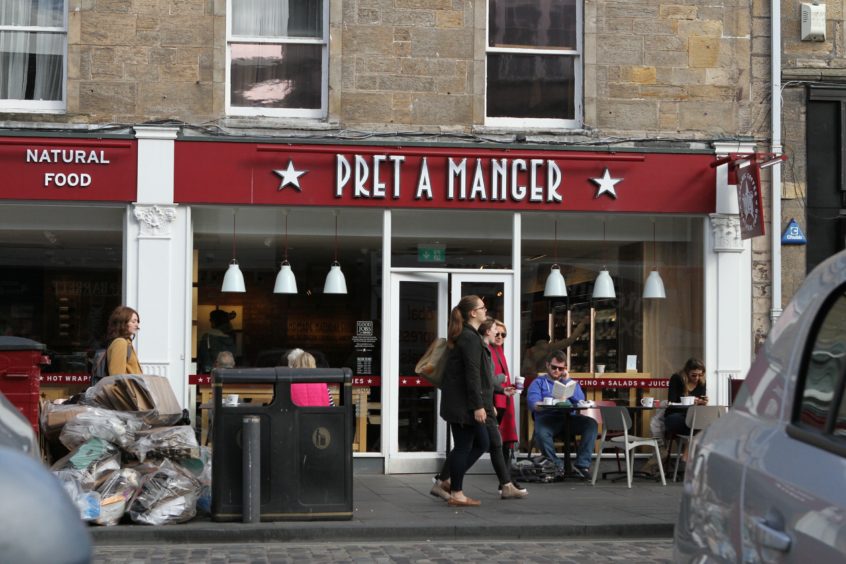 People can redeem one drink every 30 minutes, up to a maximum of five a day.
Pret's struggles during the Covid-19 pandemic have been well documented, with thousands of staff being made redundant.
It has also announced 30 store closures, but the Fife branch was saved.
"There's no doubt that workers will come into the office less often than beforehand," said Pano Christou, the chief executive at Pret.
"Pret needs to adapt itself to the changes of customer patterns and that's where we've been very focused."
Pret said that although there have been "clear signs of recovery" in footfall since the lockdown was eased, trade across its shops is still around 60% down year-on-year.
Briony Raven, Pret's director of coffee and packaging, said the scheme aimed to help persuade customers to see Pret as the default choice, in the same way they do other subscription services such as Netflix.
"It's Pret's way of doing loyalty," she said. "It's about giving people an easy choice, when they come back into their everyday routine."