From a garden shed to the Overgate – life changing free rent opportunity for Dundee family firm
By
Rob McLaren
September 19 2020, 7.12am
Updated: September 21 2020, 10.59am
A talented grandfather who started selling handmade wooden gifts after his wife's cancer diagnosis has won a free shop in the Overgate.
Don Tait, 61, made items such as unicorn headboards and cloud shelves for his grandchildren while he worked as a landscape gardener.
Daughter Sharlene, who came up with most of the ideas, always insisted he could make a pretty penny for the items he lovingly handcrafted, but it remained a hobby.
Life changed for the Dundee family in 2017 when Don's late wife Linda was diagnosed with bile duct cancer and he wanted to spend more time at home.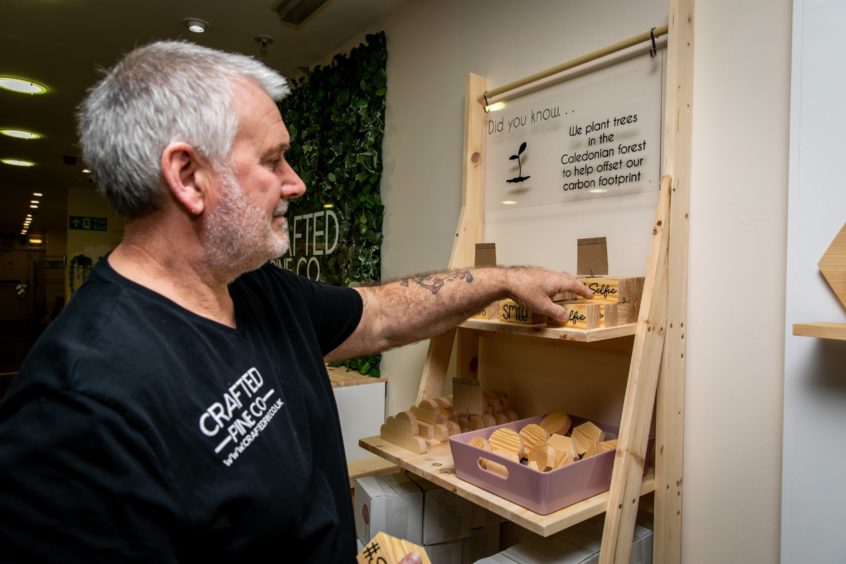 His business, Crafted Pine Co, started in the family's garden shed where Don would create items such as personalised wooden plaques, decorative wooden blocks and wall hooks to sell online through Etsy.
"Sharlene is great at coming up with ideas and I've always been good at translating them on to timber," Don said.
"When Linda's condition was getting worse, I stopped landscape gardening so I could sell more time at home and it was then I turned the hobby into a business.
"My other daughter Lisa helped with the marketing and son Sean is a whizz on computers.
"People really liked the fact it's all made from Scottish pine, handmade and good quality."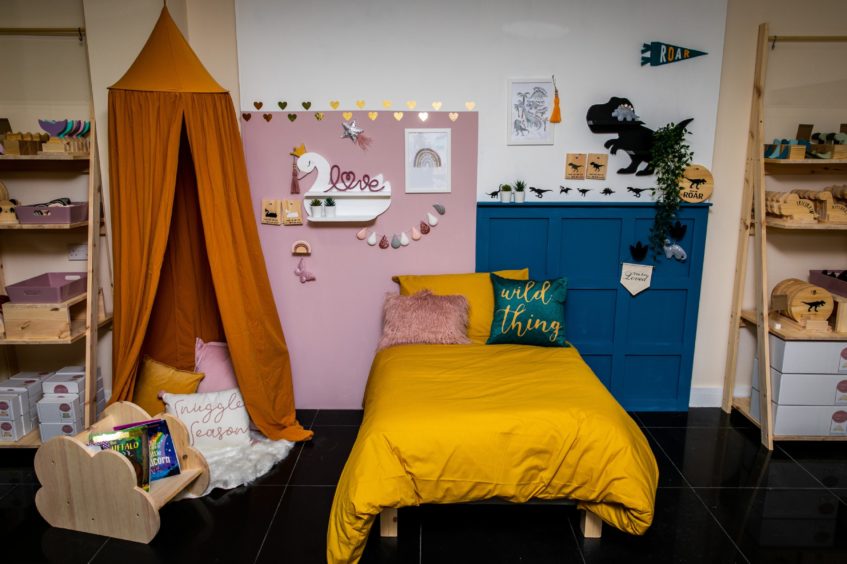 Linda died last April after a three-and-a-half year fight with the disease.
But she was able to see international sales in the business take off after an endorsement by US interior design celebrity Ali Fedotowsky, who has 860,000 Instagram followers.
The chance for a rent and rates-free shop at the Overgate Shopping Centre in Dundee for a year came from Don hearing a radio advert.
"I mentioned it to the kids as a joke but of course they didn't see it as that," the father-of-three recalled.
"We submitted an application and made it to the shortlist of seven but never in a million years did I think we'd be selected."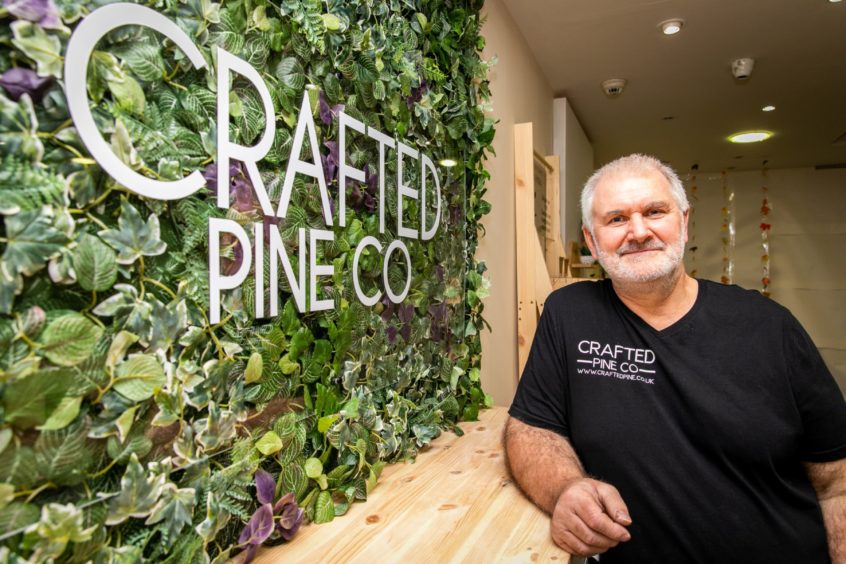 The shop, located next Chopstix on the second floor, was initially meant to open in April, but was delayed due to the Covid-19 crisis.
This gave Don more time to build up stocks for the stocks while brother-in-law Charlie Stewart helped with the shopfitting. The shop officially opens today after a 'soft launch' yesterday.
Don added: "It's potentially a life changing opportunity. We've got to grab it, run it and make the most of it.
"I didn't imagine when we started that one day we'd be in the same place as Debenhams and H&M.
"My wife would have been delighted that we're doing it together. She loved everything about family – she'd be over the moon.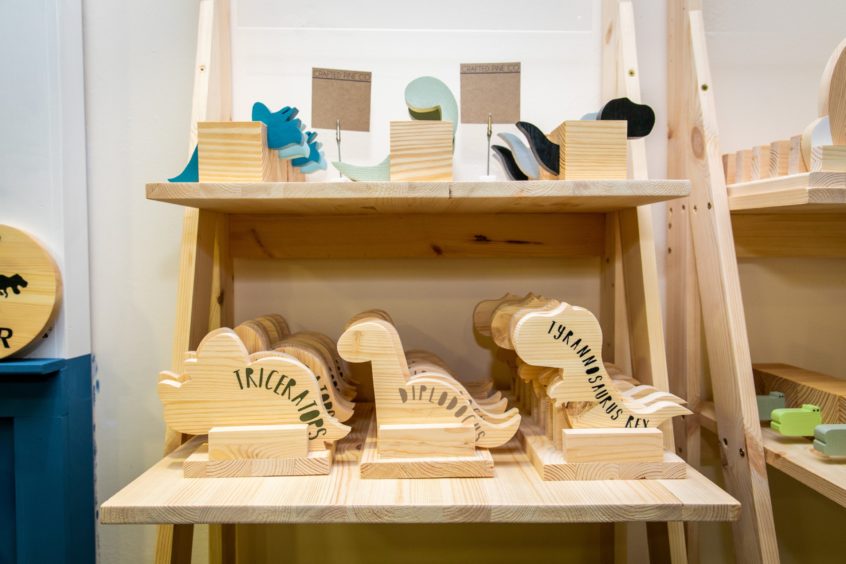 "I want to have something all the kids are all on board with and will benefit from for years to come.
"It is rent and rates free for a year but we are hoping it will be a success and looking well beyond one year."
The ethically-minded business donates towards the Caledonian Forest to offset its carbon footprint and also Macmillan Day Care Unit at Roxburghe House.
Malcolm Angus, manager of the Overgate, said: "We were highly impressed with the response to our first Grow at Overgate initiative and received multiple high-quality submissions during the application process.
"The standard of Crafted Pine Co's entry though really caught our attention. The team here at Overgate, and Legal & General, have a shared passion for social and environment values and Crafted Pine Co ticked these boxes.
"This is an exciting opportunity for Don and his team and Overgate is delighted to be providing an important first-step on their retail journey.
"We would encourage shoppers to visit the store and see the fantastic range of products, and support what is an inspiring homegrown success story."