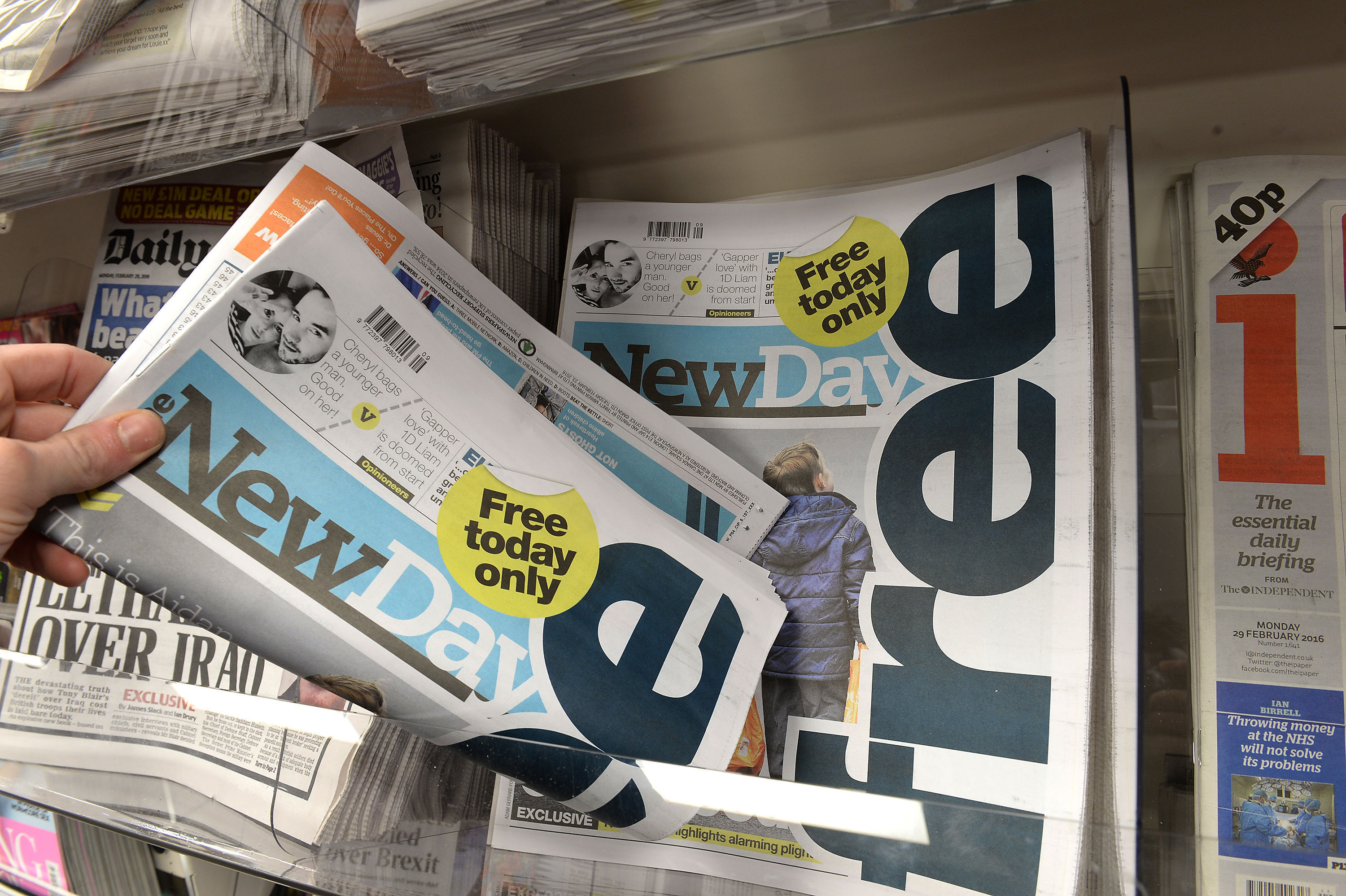 The New Day newspaper is to close on Friday, nine weeks after launching, its owner Trinity Mirror has confirmed.
In a trading update, the company said: "Although The New Day has received many supportive reviews and built a strong following on Facebook, the circulation for the title is below our expectations.
"As a result, we have decided to close the title on 6 May 2016. Whilst disappointing, the launch and subsequent closure have provided new insights into enhancing our newspapers and a number of these opportunities will be considered over time."
The title was launched in February and the company was aiming for a circulation of 200,000 copies a day; however, sales are reported to have been about 40,000.
The New Day was launched after the Independent and Independent On Sunday newspapers closed this year after three decades to go digital-only.
At the time of its launch, the group said the title would cover news and features in "an upbeat, optimistic approach and will be politically neutral".
Trinity, which also owns the Daily Mirror and a host of regional titles, said The New Day would initially be available free of charge from 40,000 retailers, before trialling at 25p for two weeks and then selling for 50p after that.
The New Day's first front-page splash covered the plight of the UK's 40,000 infant carers.
The first edition also included a pro-EU article by Prime Minister David Cameron, a feature on school bullying and a football column by former Liverpool and England striker Robbie Fowler.
Trinity also updated the market on its financial performance in the four months to May.
Like-for-like group revenue fell 8.6%, publishing sales dropped 8.5% and print declined 10.9%.
Print advertising revenues fell by 19% and circulation revenues by 4.5%.
However, digital grew by 15.7% and the company said: "We continue to see strong growth in digital audience with average monthly page views, excluding galleries, across the publishing sites growing by 22% to 755 million on a like for like basis."
Trinity Mirror's AGM takes place at the Museum of London today.
Alison Phillips, editor of The New Day, said in a message to staff that the company had "tried everything" but still failed to make the newspaper financially viable.
She said: "Bad news, I'm afraid, but tomorrow's edition of The New Day will be the last. We have tried everything we could but sadly we just haven't reached the sales figures we needed to make it work financially.
"There clearly were many people who truly loved the idea of a different kind of newspaper which spoke to them. But the reality was we didn't have enough of them on a daily basis."