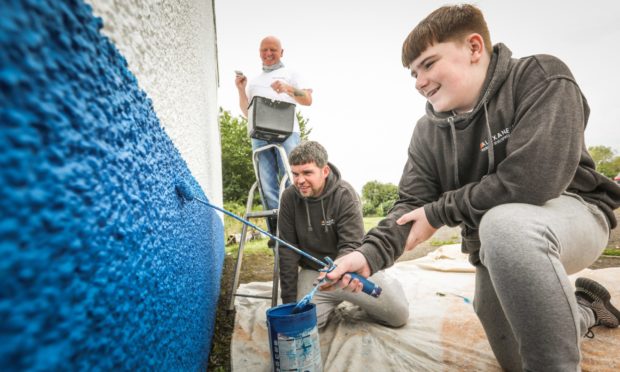 A Dundee painter and decorator took his passion for training young people a step further by setting up a skills academy.
Alexander Community Development (ACD) sees a growing need for its services in the years ahead, particularly in helping to fill the forecast labour shortfall in the construction industry.
The venture was founded last year by businessman John Alexander who wanted to give back to his home city.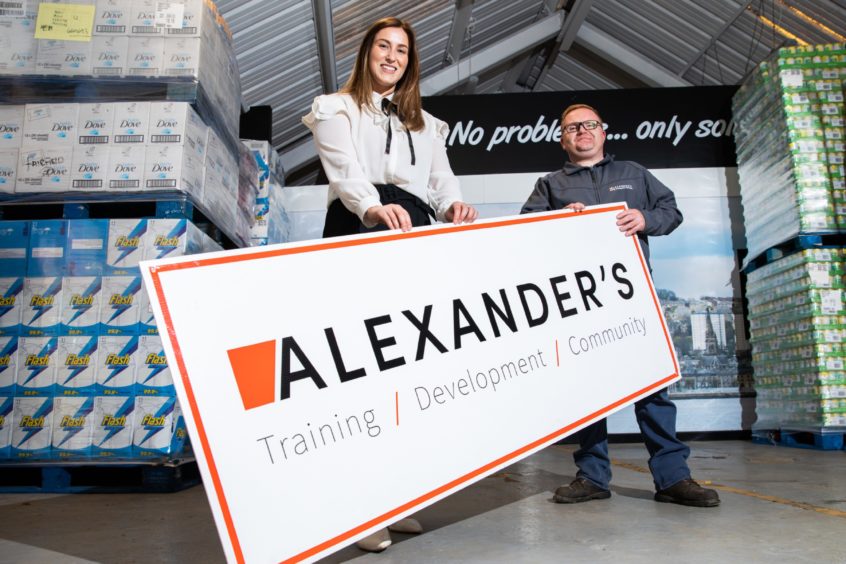 John said: "I am a painter and decorator to trade. I have owned my company, Alexander Decorators, for almost 20 years, which at its peak employed over 40 staff.
"I have been passionate about training up our young people for many years. This is something I have done with my own workforce for a number of years, so I am ready to now roll this out across the city."
ACD currently has three main areas of operation
A Transition to Trade programme, which is a work-based learning placement providing multiple qualifications for participants. It is delivered over a six-week period for pupils of Dundee, Perth and Angus high schools and a bespoke four-week programme for agencies such as Jobcentre.
A Trades for All programme offering opportunities for retired tradesmen/women to give back through carrying out trade work to the third sector and share their skills with future generations.
A food-distribution service which works with Dundee City Council, food banks and charities by taking delivery, organising and distributing food and key items to Dundee's most vulnerable.
Innovative programme
The first Transition to Trade group finished its programme at the end of last month.
ACD operations manager Kara Swankie said: "We are delighted to be at the end of our first full cohort of Transition to Trade with Jobcentre Dundee.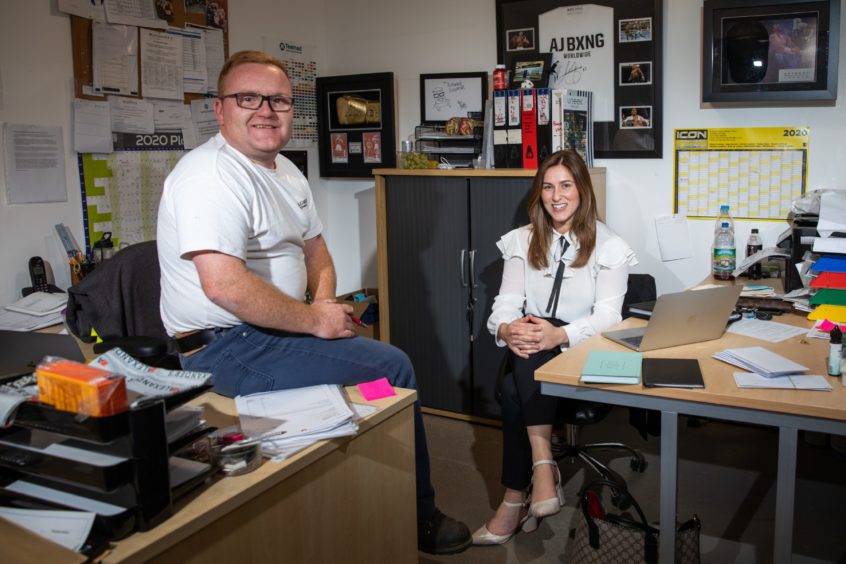 "With all the uncertainty going on in the world, we feel incredibly lucky have had the opportunity to begin upskilling and training our workforce of tomorrow.
"ACD has developed an innovative programme, which will create a positive pathway for individuals into the construction industry.
"One of the aims of this programme is to remove some of the barriers that young people frequently face, such as not having the required qualifications, or experiencing challenging home circumstances.
"Throughout the four weeks, candidates built their knowledge in general workplace health and safety as well as developing their practical skills in painting and decorating. This led to the candidates gaining qualifications, which will allow them to go directly into employment."
Motto: No problems, only solutions
ACD currently has a team of four employees, plus three volunteers and a board of six.
It works with many organisations, and funding comes from income generate through Trades for All as well as from private funders and grant makers, trusts and sponsorships.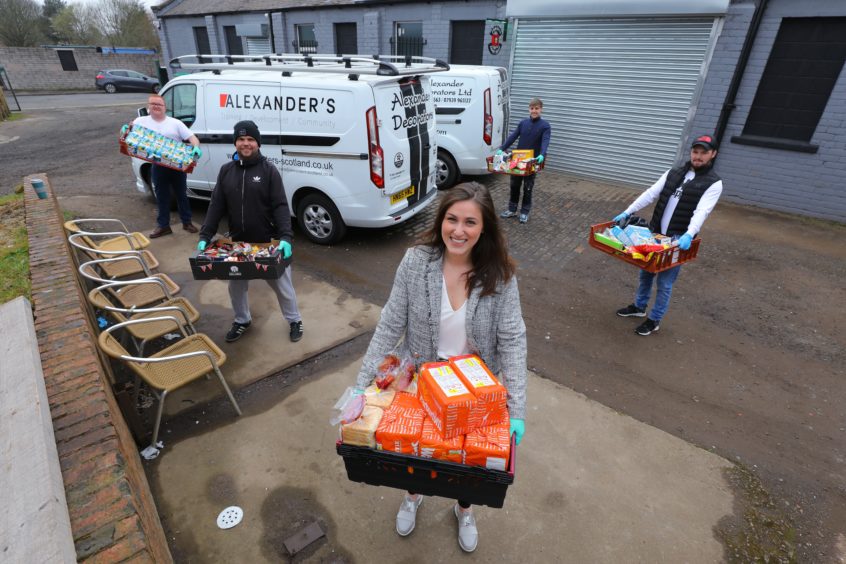 John said the success to date of ACD has exceeded his expectations.
He added: "This idea has been in my head for years and I am delighted to finally see it coming to fruition."
When asked about the effect of coronavirus on ACD's work, John said: "We live by our motto – no problems, only solutions.
"Instead of allowing Covid-19 to ruin our plans, we have just pivoted into offering services such as food distribution."
Kara added: "Why sit back and watch your hard work crumble around you, when you could adapt and flex?"
Future plans
Plans are being drawn up for a new HQ building for ACD, and the enterprise also has ambitions to expand its work outwith Dundee in the years ahead.
Kara added: "We are really just getting started. We have a lot more plans for ACD."
So what will be the biggest needs for ACD's help in the years to come?
John said: "Youth unemployment is expected to soar next year, but at the same time there will be a massive labour shortfall in the construction industry. ACD and our Transition to Trade programme will help to bridge that gap."