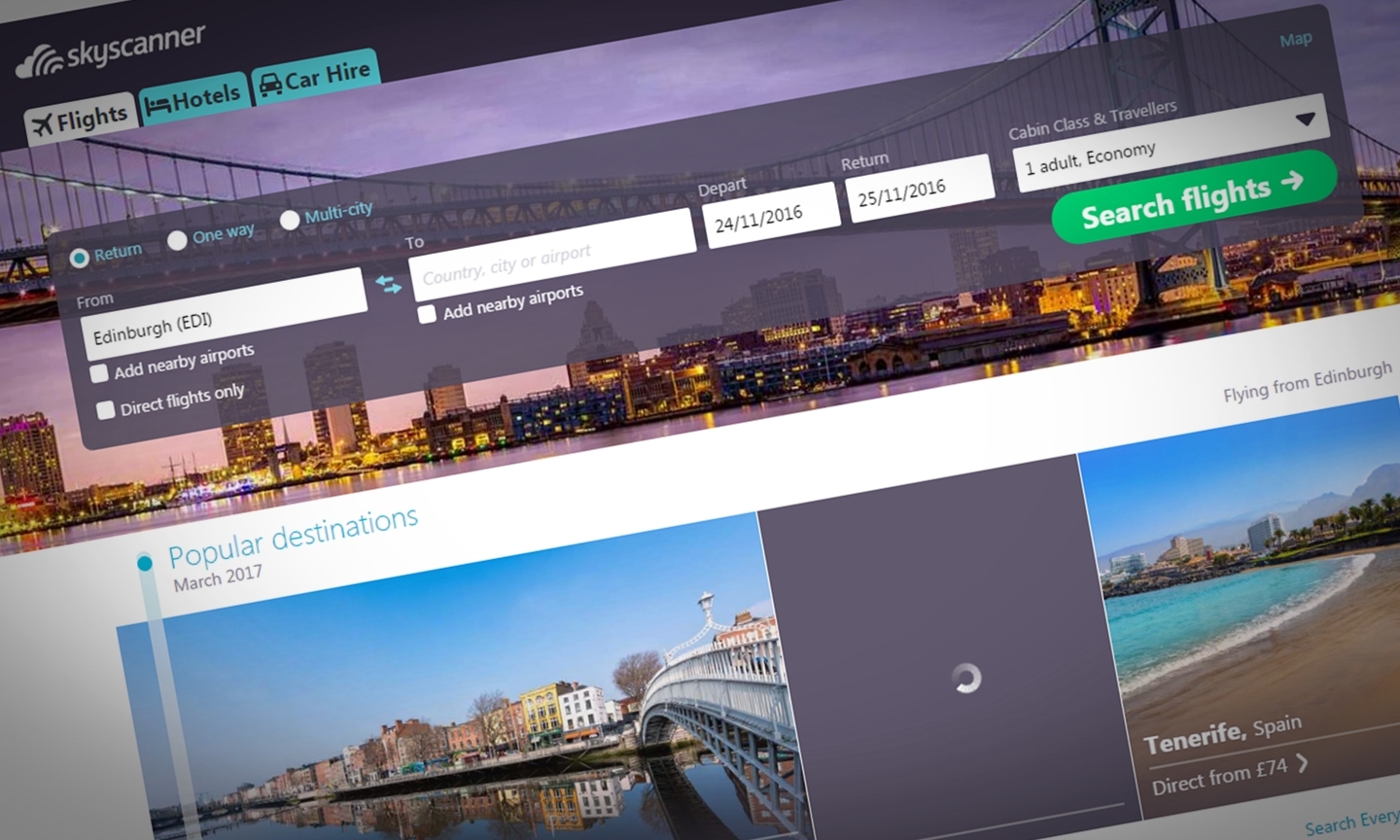 Edinburgh-based travel search website Skyscanner is being bought by Chinese giant Ctrip.com in a deal worth £1.4 billion.
Ctrip.com – which is China's biggest online travel service – said the management of Skyscanner would remain in place and run the company independently.
Skyscanner is available in more than 30 languages and has around 60 million monthly active users.
It was launched in 2003 to let users compare prices from different travel sites when searching for flights, hotels and rental cars.
Skyscanner chief executive and co-founder Gareth Williams said the deal took his firm "one step closer to our goal of making travel search as simple as possible for travellers around the world".
Mr Williams said: "This is an important and exciting step in our journey of accelerated global growth.
"Skyscanner will remain operationally independent and continue to deliver the Skyscanner products that travellers know and love."
Ctrip said the takeover would boost its global reach, adding Skyscanner's strength across Europe and a growing presence in the Americas and the Asia-Pacific region.
James Jianzhang Liang, executive chairman at Ctrip, said: "This acquisition will strengthen long-term growth drivers for both companies.
"Skyscanner will complement our positioning at a global scale, and we will leverage our experience, technology and booking capabilities to help Skyscanner."
Skyscanner employs more than 800 staff, with 10 offices worldwide, including in Barcelona, Beijing, Budapest, Glasgow and London. Ctrip expects to complete the takeover by the end of the year.
It adds to a string of acquisitions by Chinese companies in search of UK technology, brands and access to foreign markets.
Framestore – the Oscar-winning UK visual effects company behind Gravity and the Harry Potter films – was sold to China's Cultural Investment Holdings earlier this month in a deal valuing the group at £150 million.
It also recently emerged that China's second-largest property developer Evergrande Group is in talks to buy British housebuilder Cala, while several Chinese investors are reportedly among consortiums vying to buy a majority stake in National Grid's gas distribution network.