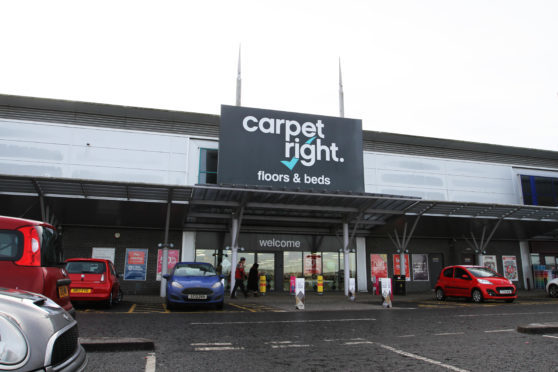 Carpetright shops in Tayside and Fife are under threat of closure after the retailer announced restructuring plans that will see it axe poorly performing stores.
The struggling carpet chain operates shops in Dundee, Perth, Kirkcaldy, Dunfermline, Glenrothes and Forfar.
The group said it was "exploring" a company voluntary arrangement (CVA) to help shore up its financial position, a move which would allow it to close loss-making shops and secure deep discounts on rental costs.
It is the third retailer based at the Kingsway West Retail Park in Dundee that has run into difficulties in recent months.
A closing down sale is under way at Toys R Us and Maplin is currently in administration. The electronic chain's Dundee store is continuing to trade while a new buyer is sought to keep the firm afloat.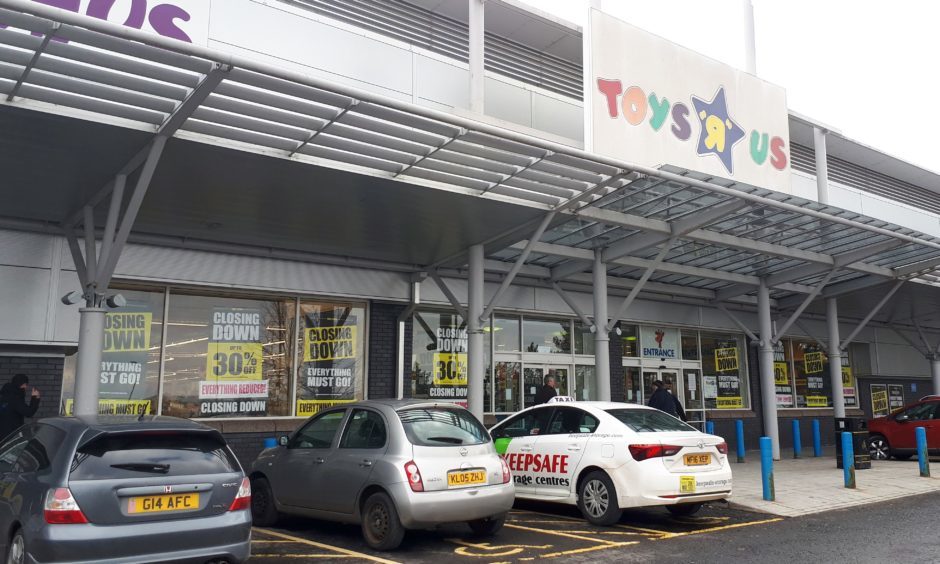 It is not known which Carpetright shops would close under the restructuring plans.
If the CVA goes ahead, Carpetright would push through an equity issue of between £40 million and £60m to fund plans to reboot the business and drive down debt.
The group, which has 409 UK shops, also agreed a £12.5 million unsecured loan from major shareholder Meditor to help with "short-term working capital requirements".
Carpetright chief executive Wilf Walsh said it would be "business as usual" for the flooring firm's stores during Easter and it would remain in "close contact" with staff.
He said: "I am pleased that we have secured this additional support from one of our major shareholders as we continue to explore the feasibility of a CVA and a conditional equity issue.
"These further cash resources will enable us to make the necessary decisions free from short-term funding pressure."
Mr Walsh criticised previous management decisions for the firm's troubles.
He added: "The aggressive store opening strategy pursued by the company's previous leadership has left Carpetright burdened with an oversized property estate consisting of too many poorly located stores on rents which are simply unsustainable."
"The company has worked hard over recent years to address this legacy issue and reduce the size of its property estate.
"However, many of these poor performing stores still have long leases to run, which has limited our ability to exit a meaningful number in the short to medium term."
Carpetright's share price has come under pressure since the start of the year after it issued two profit warnings and saw sales suffer during the crucial Christmas trading period.