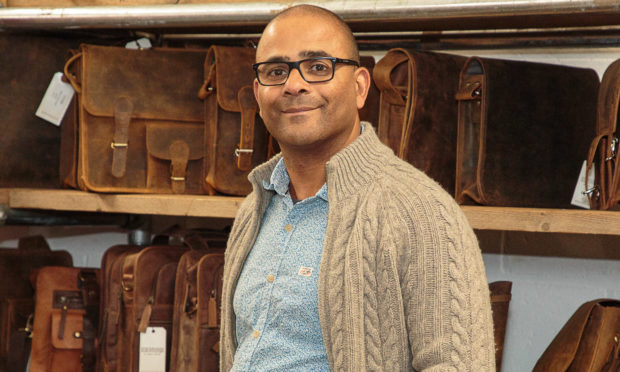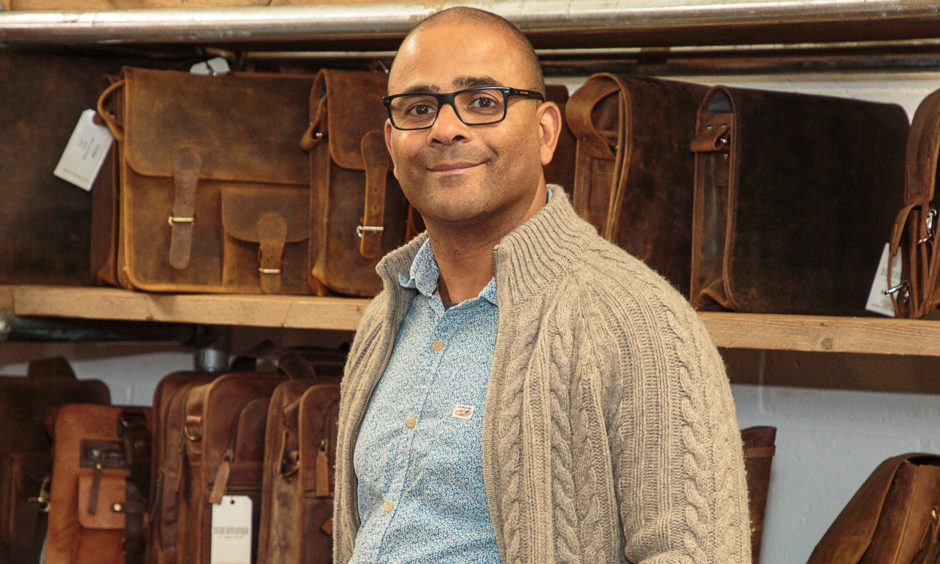 Carl Morenikeji's Cupar shop has supplied props to several major motion pictures
How and why did you start in business?
After spending six months in India I brought back an old leather satchel, handbound journals and a few old wooden boxes. Friends and family loved everything and I felt there was an opportunity to start a business. So in 2006 I took £2,000 and a couple of empty suitcases to India and Scaramanga was established.
How did you get where you are today?
By developing a brand and reputation for designing classic leather bags and sourcing vintage furniture, but above all by being able to spot opportunities. Working in the technology sector for 12 years gave me a unique insight into how the power of the internet and apps were going to revolutionise the way we live and work.
Who has helped you along the way?
We have a great multi-skilled passionate team behind Scaramanga and everyone is very dedicated to making sure our success continues. Friends and family have been a great support over the years.
Your biggest mistake?
Nine years ago we were using a very small bag maker and they found it hard to make enough bags. I thought we'd found a reliable additional supplier and after placing a large order they let us down. It took us 12 months to find another bag maker and get a decent supply. We lost a lot of business. We now have several makers capable of increasing production at short notice without issues.
What is your greatest achievement to date?
We've created a niche as vintage and antique film props specialists and had our interiors in 10 Hollywood and big British films including The Hobbit, Stan and Ollie, Mamma Mia! Here We Go Again, Paddington 2, Victoria and Abdul and Disney's Maleficent.
Do you want to recruit in the future?
Yes. As we expand into new areas we'll need people with new skills. We're currently looking for a digital marketing manager. The skills and competencies are different to a traditional marketing manager. Finding the right person is proving to be harder than I thought.
What is the hardest thing about running your own business?
Having a an 'off-switch'. It can be hard to detach myself from the business and relax. Even on holiday I'm searching for vintage and antique finds to take back!
Advice to wannabe entrepreneurs?
If you've got an idea for a business you're passionate about, write a well-researched and thought-thorough plan. Check it's valid. Set realistic goals. Create a network of 'experts' to help you achieve your goals and get going. Build in some contingency in case things don't quite go to the original plan.
How do you relax?
I love exploring the beaches and countryside of North-East Fife with my wife, Emma and kids Josh and Ella. During the summer we visit fairs hunting for vintage finds. I also love planning family holidays to far-off places.