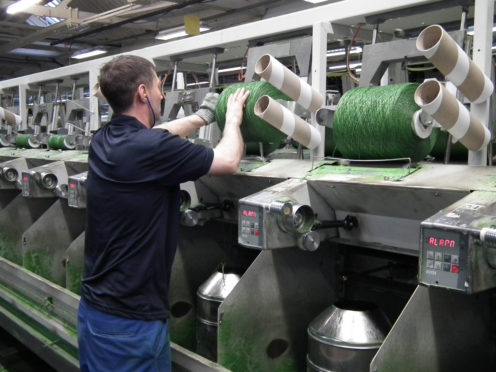 A Dundee-founded technical textiles group is to be swallowed up in a £107 million deal.
The directors of Low & Bonar have recommended an approach by German group FV Beteiligungs-Gmbh to shareholders.
The move came as Low & Bonar, which is headquartered in London but still has a carpet backing manufacturing facility at Dundee's Caldrum Works, issued a profits warning after a third quarter in which both sales and profits fell below expectations.
The group said it did not expect to recover the shortfall within the period before the close of the financial year.
Low & Bonar will be integrated into Freudenberg Group, a global performance materials concern.
There was no specific mention of the Dundee facility as the deal was revealed to investors, although employees are expected to transfer over.
Dr Mohsen Sohi, chief executive of Freudenberg said: "We are very excited to expand our business by integrating Low & Bonar into the Freudenberg Group.
"Low & Bonar's Colbond business, with major plants in Asheville, Arnhem, and Changzhou fits well with the Freudenberg Performance Materials business and the combination will greatly enhance our geographical presence and product offering, allowing us to better serve the customers of both businesses.
"Low & Bonar's CTT division provides an opportunity for Freudenberg to enter the attractive coated technical textiles market, with a strong European position, where we see opportunities to improve the operations and the business' prospects.
"The combination is both strategically and financially compelling, providing both businesses with additional avenues for growth and diversification in several attractive markets, while simultaneously creating an opportunity for synergies across the enlarged group.
"I am delighted to welcome Low & Bonar employees to the Freudenberg family and look forward to working with them to further enhance the platform that we have built over the past 169 years."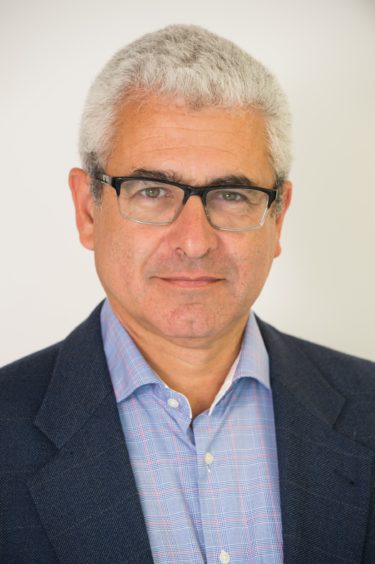 Daniel Dayan, executive Chairman of Low & Bonar said FVB had made an "attractive cash offer" for the business.
"During my short tenure at Low & Bonar, the strengths of our people, technologies and market positions have been apparent, but the group faces a challenging financial position and highly competitive markets," Mr Dayan said.
"Freudenberg will provide Low & Bonar's businesses and people with opportunities to develop and grow, as well as enhancing the value proposition to the customers of both businesses.
"I said at Low & Bonar's AGM and in Low & Bonar's recent results announcement that we would prioritise reviewing strategic options for the group and seek to realise shareholder value.
"Low & Bonar's board is convinced that this offer represents an excellent opportunity to realise the value of the group and that this is the right time for Low & Bonar's businesses to become part of a much larger and more diverse group."