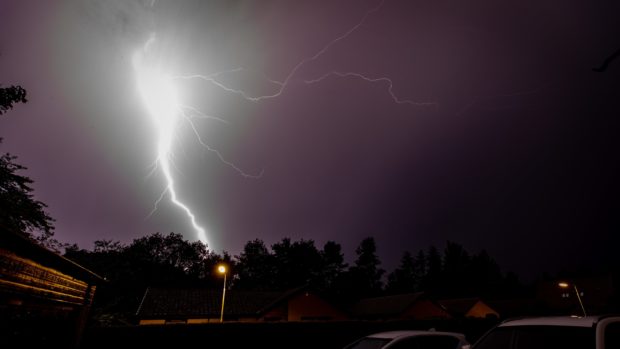 The "Biblical" thunderstorms that battered Fife and Tayside on Tuesday night are further evidence of climate change with freak weather "becoming the norm", according to an amateur Fife weather enthusiast who recorded record rainfall and lightning strikes during a sustained overnight period.
Graham Smith, 44, of Lochgelly, said his equipment showed an "unprecedented" 440 lightning strikes per minute at the peak of the storms between 10pm and midnight.
He also recorded a record month's worth (129mm) of rain in 24 hours with his weather station recording a record unsustained rain rate of 160mm per hour at one point.
"I've never seen anything like it," he told The Courier on Wednesday as he surveyed his data with disbelief and set about mopping up his flooded garage.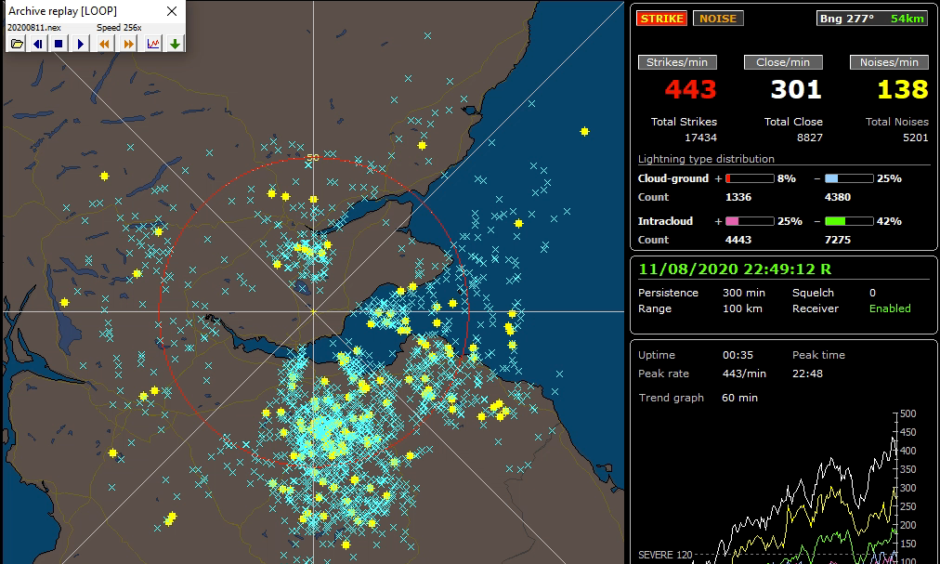 "It took me back to my days living in Darwin, Australia.
"I got up at 10.30pm and it was just like someone was playing with a flashgun outside.
"The rainfall totals have been nothing short of Biblical. I've never seen that sort of rainfall since 2006 when my records began.
"As for the electrical activity, the peak seemed to be between 10pm and midnight.
"A severe storm is anything over 120 strikes per minute so to get 440 strikes per minute between 10.30 and 11pm is unprecedented.
"That was within the full 800 mile range of my detector, but 95% of those strikes were happening within Fife, Tayside, up towards Perth, Dundee and a bit north of there."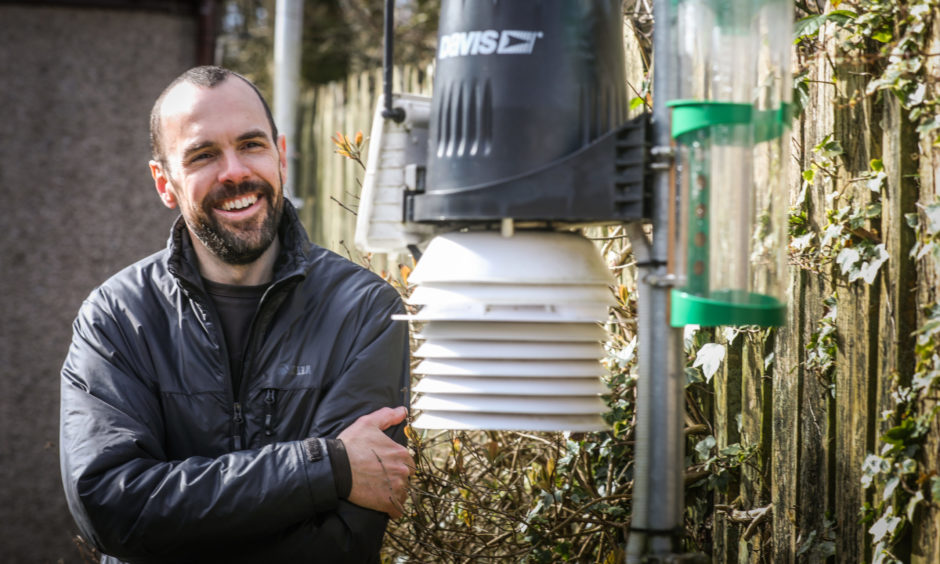 Glasgow-born Graham was not a great fan of intense summers in Australia, which is why he and his wife settled back in cooler Scotland to raise their family in 2004.
However, the cyber security engineer, who runs his FifeWeather website and Twitter account as a hobby, said there's no doubt the climactic trends are continuing to change with more extreme conditions.
"You just have to look at these extremes that keep re-occurring year on year," he continued.
"Last year we had a very electrically active summer. We had a number of storms that rolled through and were unusual. People said that was quite something. What we had last night was like the whole of last summer rolled into a 24 hour period.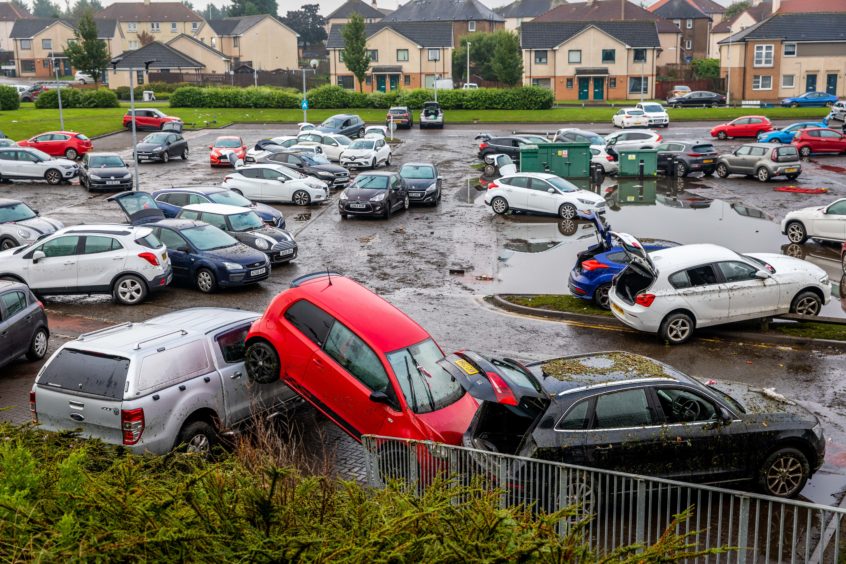 "What we saw last night was incredibly concentrated – a highly volatile area of the atmosphere that just blew up over a localised area.
"You just need the fuse to be lit when the atmosphere has that level of instability to take off.
"Some areas might have all the ingredients and don't see anything because they don't have something to trigger it.
"But trying to predict the location of these storms is like trying to predict where the bubbles will hit the surface in a boiling pan of water!"
Taking our local weather in the context of other freak events including the derecho – a dangerous, ferocious wall of hurricane force inland wind that lashed 700 miles across the USA's Midwest on Monday – Australian bush fires; unprecedented temperatures in London and the revelation this week that two Canadian Arctic ice caps have now completely gone, Graham is in no doubt that the weather patterns are linked to climate change.
"It would be hard to ignore the outstanding nature of these weather events and record breaking ice melting of polar caps," he added.
"At some point it was all going to start to have an impact. I do genuinely think we are seeing the effects of that now."
Mike Robinson, chief executive of the Perth-based Royal Scottish Geographical Society and founder of Stop Climate Chaos Scotland said: "I've only previously witnessed such intense lightning and rain storms in the Tropics, so this was an unusual storm.
"It is indicative of having more heat and therefore energy in the atmosphere, and with climate change this is obviously something we are likely to see more of in future.
"It reinforces the increasing need for better drainage and soft infrastructure."