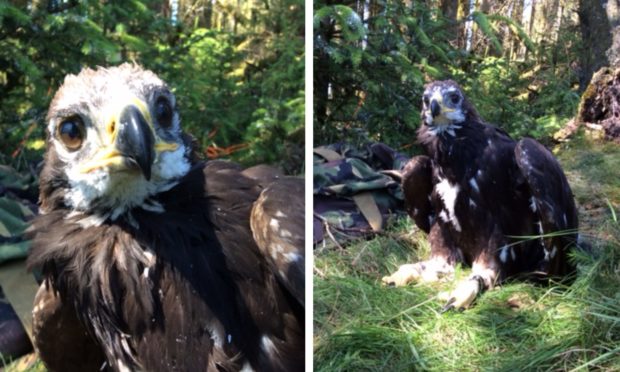 Police were unable to find any trace of a young bird of prey following its disappearance in Perthshire moorland.
Tom the golden eagle was being tracked by Raptor Persecution UK when he went missing in the Strathbraan area in the early hours of the morning on May 18.
The predator was hatched in an eerie in Argyllshire and fitted with a satellite tag. He left the West Coast and headed east in spring 2020.
Wildlife expert and Springwatch star Chris Packham detailed Tom's last recorded journey in a video earlier this week, claiming the disappearance was suspicious.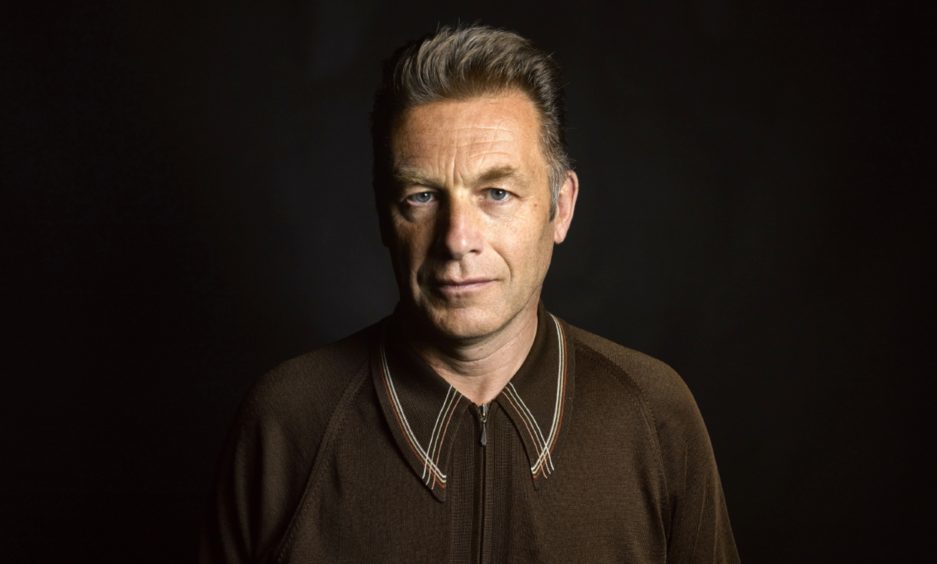 He described the tag fitted to Tom as a "very expensive piece of very reliable technology" and said the eagle had been roosting on a cliff in the area on what he described as the "last night of his life".
Mr Packham said the bird of prey then made a short journey on the morning of May 18 to an area where "his tag failed catastrophically".
He said: "Then he woke up in the morning of May 18, moved a very short distance, and then that very expensive piece of very reliable technology catastrophically failed. It just stopped working suddenly."
Also speaking on Mr Packham's video, conservationist and Wild Justice founder Dr Ruth Tingay claimed that eight satellite-tagged golden eagles have gone missing in the Strathbraan area in recent years, including two in 2019.
She added: "The tags that we are using have been used all over the world in satellite-tag studies.
"They have got 98% reliability. Research has shown that satellite-tagged golden eagles in Scotland are 25 times more likely to fail than any other eagle tag anywhere in the world."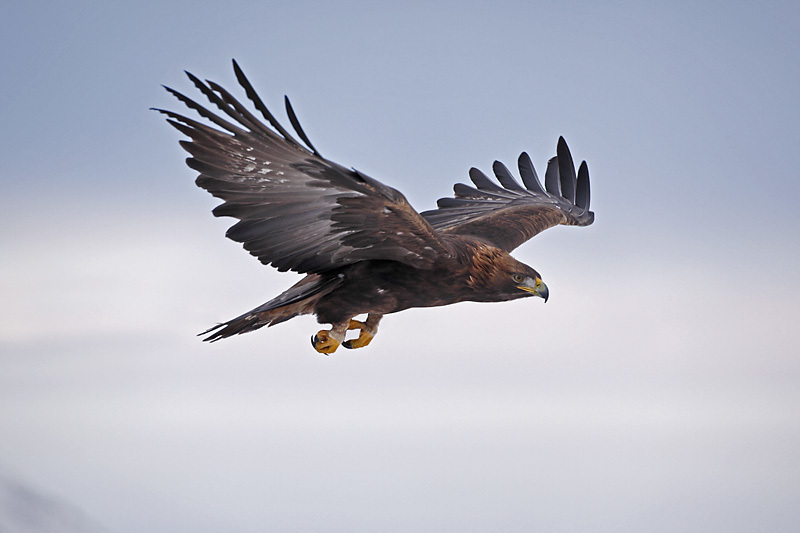 Police were made aware of the golden eagle's disappearance and conducted a search of the area.
No carcass or evidence of Tom's tag were found at the location of his vanishing.
A police spokeswoman said no criminality has been established, but that officers are keen to hear from anyone with information.
She added: "In June 2020, a report was made to Police Scotland about a golden eagle that had gone missing – transmission from its tag lost – in the Strathbraan area of Perthshire in May, 2020.
"Officers carried out inquiries and were assisted by partner agencies in searches of the area, however, neither the bird nor its tag have been traced.
"At this time no criminality has been established, however, should any more information be received then this will be assessed and progressed as appropriate.
"Information can be passed to police at Forfar via 101. Please quote reference number CR/015274/20 when calling. Alternatively, Crimestoppers can be contacted anonymously on 0800 555 111."
'Significant criminal element in the area', says RSPB scotland
Responding to Tom's disappearance, and the poisoning of a white-tailed eagle in Aberdeenshire, Scottish Green MSP Mark Ruskell called for action.
He said: "Tom's disappearance comes on the back of the reports of a poisoning of a sea eagle, also near a grouse moor, and many other missing and killed birds of prey, so it is particularly galling to see the grouse season starting again.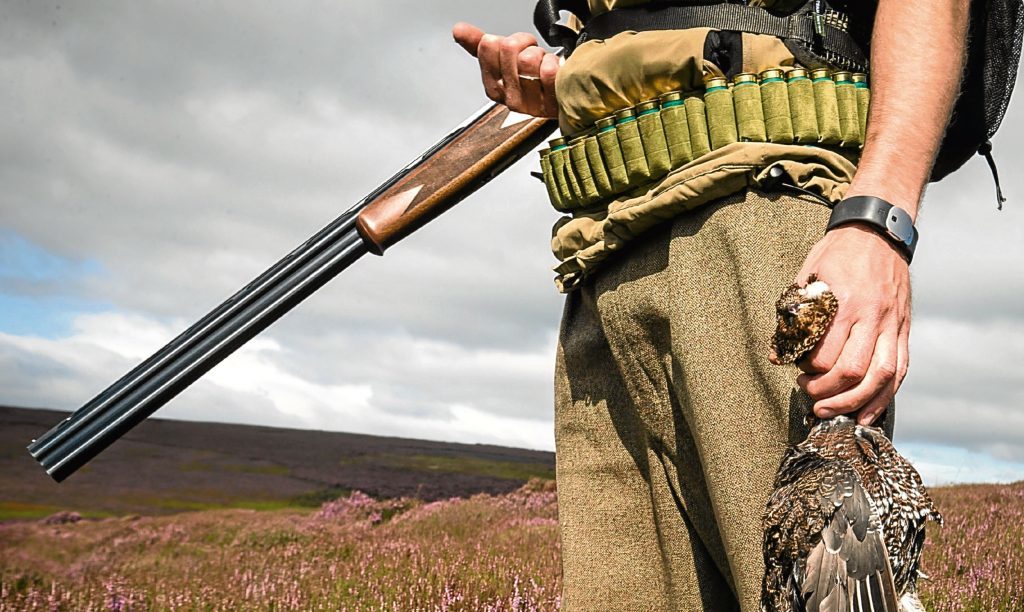 "We are trying to rebuild our tourism sector, and more people visit Perthshire to see wildlife than to gun it down."
He accused the Scottish Government of having "dragged its heels" in responding to the The Werritty Review into the effects of grouse moor management in Scotland, and in taking action against the persecution of birds of prey and Scotland's mountain hares.
Mr Ruskell said: "There's nothing glorious about the 12th of August. It is a hobby which tears up and burns our land, it kills all kinds of wildlife, yet the two-year Werrity review of this industry which reported back in January couldn't even recommend licensing.
"This was a review set up precisely as a response to systemic killing of birds of prey.
"What's worse, the Scottish Government has dragged its heels since. It hasn't responded to the review, and it hasn't prevented the mass killing of mountain hares despite parliament and public calling for the species to be protected.
"It's clear that greater action is required by her government if we are to bring an end raptor persecution in Scotland once and for all."
RSPB Scotland's head of investigations Ian Thomson said: "The suspicious disappearance of yet another golden eagle on the grouse moors of Strathbraan, added to recent local incidents of illegal poisoning and trapping, is worrying confirmation to all but the most blinkered of raptor persecution apologists, that there is a significant criminal element in this area, routinely targeting protected wildlife and disposing of the evidence.
"The fact that this continues is because there is no deterrent and the criminals know there is little chance of them being caught.
"When viewed in conjunction with other recent persecution cases on Scotland's grouse moors, including the poisoning of a white-tailed eagle, the shooting of a short-eared owl, in front of a young child, and multiple disappearances of satellite-tagged birds of prey, it is clear that we don't need to wait five years to see the grouse industry's response to The Werritty Review, and that regulation of that industry is urgently required."
'Locals fed up of allegation and smear' says moorland group
Alice Bugden, co-ordinator of Tayside and Central Scotland Moorland Group, said it has members in the Strathbraan area.
She added many had joined in the search for missing Tom the eagle following his disappearance.
Ms Bugden said: "We have read all the speculation about Tom. Members of the community, gamekeepers, shepherds and families all went out looking for the bird.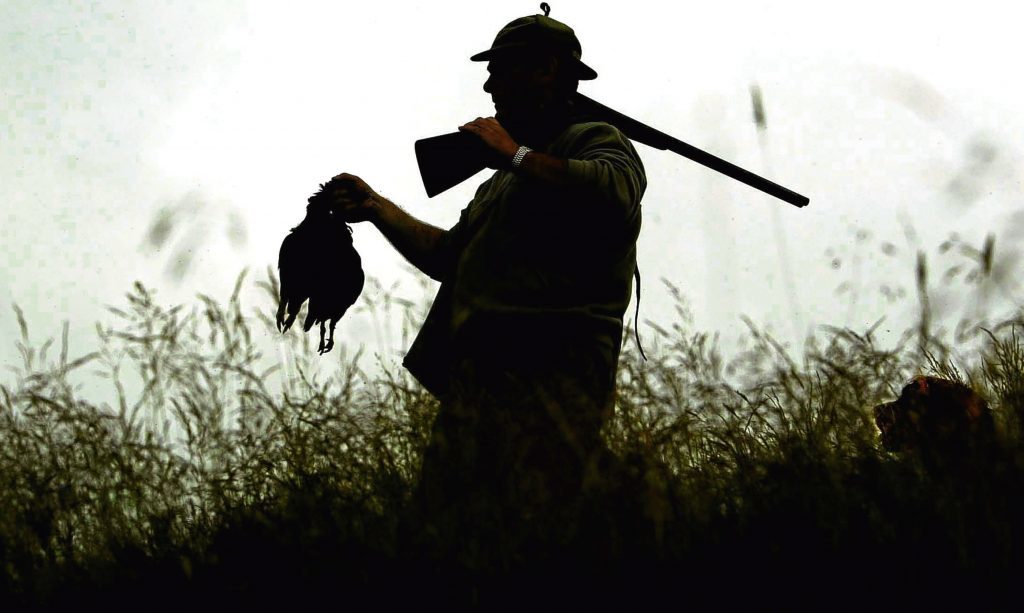 "People in this area are rightly concerned when any such news arises and they wanted to do something tangible to help but they are also fed up of allegation and smear by campaigners whose sole intent is to force governments north and south of the border to licence or ban grouse shooting.
"The only way through this intractable game of trial by media is to have independent parties involved who can monitor exactly what these tags are showing, what their strengths and limitations are and can also factor in the very many other reasons which tags can fail which are nothing to do with persecution. That is the story which the public is not hearing.
"Only neutral bodies, free of agenda, can end the insinuations and base this around evidence. If it means perpetrators being caught, good, if it means the ability to shine a light on the truth, good.
"It will be a huge step forward from where we are now, which is whole communities of people being guilty until proven innocent."
Scottish Government 'considering licensing of grouse moor shooting'
A Scottish Government spokeswoman said: "The Scottish Government condemns in the strongest possible terms any crime carried out against our wildlife and we are taking decisive action in a range of ways.
"The Animals and Wildlife Act which has just become law increases the maximum penalties for the most serious wildlife crime – including the illegal killing of birds of prey –  to five years' imprisonment and an unlimited fine, and extends the time available to Police Scotland to investigate.
"We are giving careful consideration to the recommendations in the Werritty report and, although affected by the unprecedented challenges of Covid-19, we will publish our response in the autumn.
"We have already said we are considering licensing of grouse moor shooting and, if we go down that route, we will likely move faster than the five-year period suggested in the report.
"We are monitoring activity very closely and criminal acts carried out now will be taken into account if and when we come to consider any licensing decisions in the future."