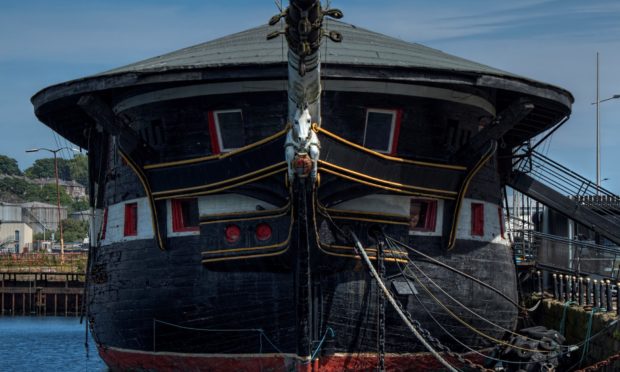 Scotland's oldest ship berthed in Dundee and an iron age Perthshire tourist attraction have landed windfall funding as part of Scotland's Year of Coast and Waters.
The Unicorn Preservation Society is to receive almost £20,000 for its ongoing campaign to protect the structure of the near 200-year-old vessel.
Weeks after securing six-figure finance to help see it through the remainder of the year, the Scottish Crannog Centre at Aberfeldy is to receive a further £18,723 for repairs to the Loch Tay attraction.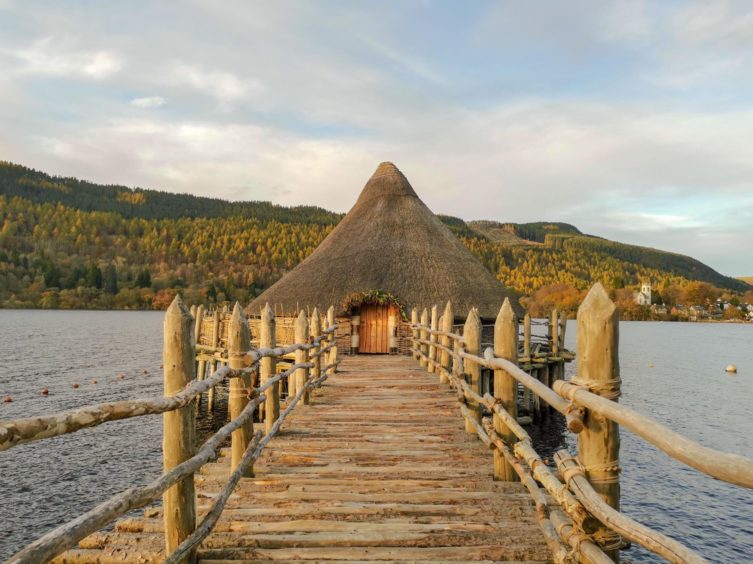 The HMS Unicorn funding will help towards a larger project aimed at relocating the historic vessel to the A-listed East Graving Dock in Dundee to create a maritime heritage centre.
Earlier this year, the Georgian ship was the subject of a detailed dive survey and the preservation society was also successful in a £30,000 crowdfunder for a project to put buoyancy bags around sagging parts of the wooden hull.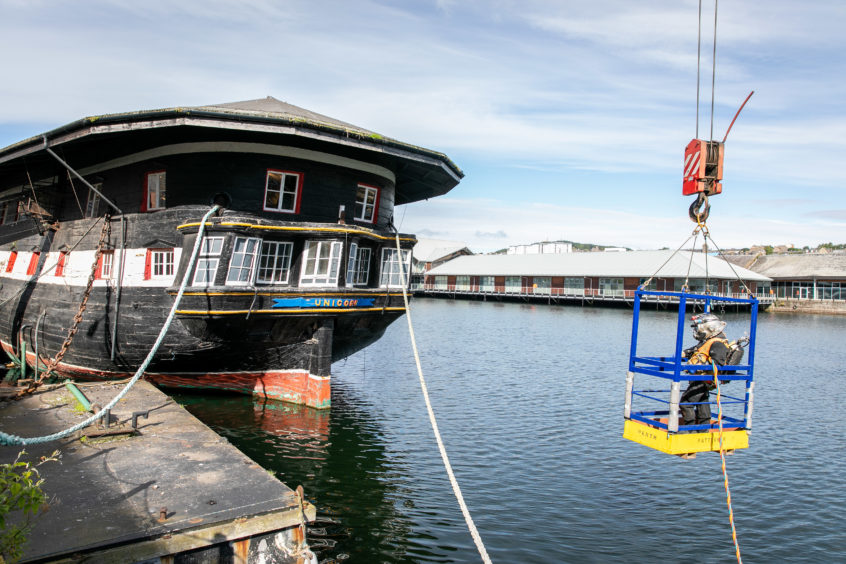 The wider project will also facilitate group sessions to develop interpretive and educational material, improving access to the important HMS Unicorn collection.
At Loch Tay, the HES award will funding will help with repairs to the walkway and decking surrounding the Crannog Centre.
An outreach project between the centre and a local primary school will also take place to create a poem that will be inscribed on the bridge there.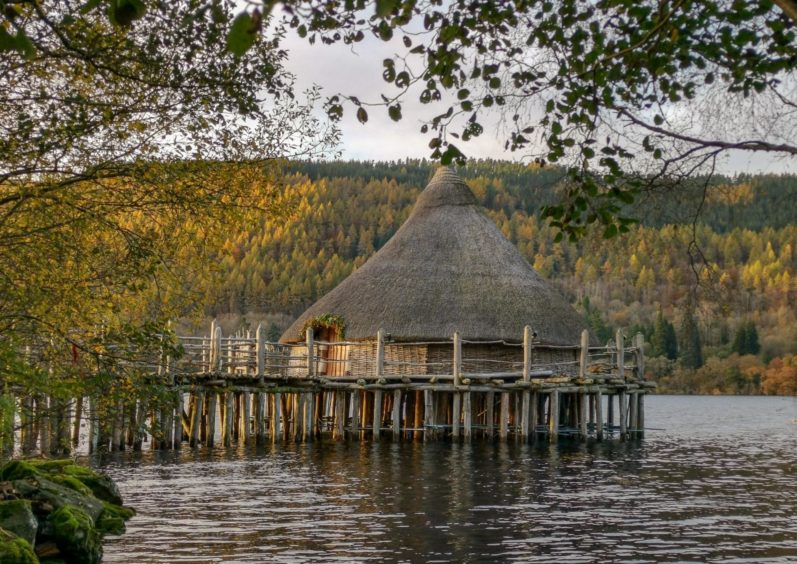 The Courier country attractions are among 18 projects nationwide which will share £194,349 of funding announced by Historic Environment Scotland as part of its Coast and Waters Heritage Fund.
HES said the grants were being awarded to projects which deliver benefits to the local community through outreach and educational activities, repairs to historic or marine structures, developing traditional skills and increasing understanding of Scotland's coasts and waters heritage.
The Coasts and Waters Heritage Fund was a one-off scheme launched in March to celebrate Scotland's themed year.
HES chief executive, Alex Paterson said: "The Coasts and Waters Heritage Fund was launched to empower communities to protect, promote and engage with Scotland's coastal and waterway heritage as well as adapting to the effects of current challenges such as climate change.
"What the range of projects have shown is that our coastal heritage is a fabric that runs through communities, both in terms of sense of place but also how it has shaped people's lives.
"I am confident that these projects will deliver significant benefits to local communities throughout Scotland and I look forward to seeing the progress unfold over the next few months."