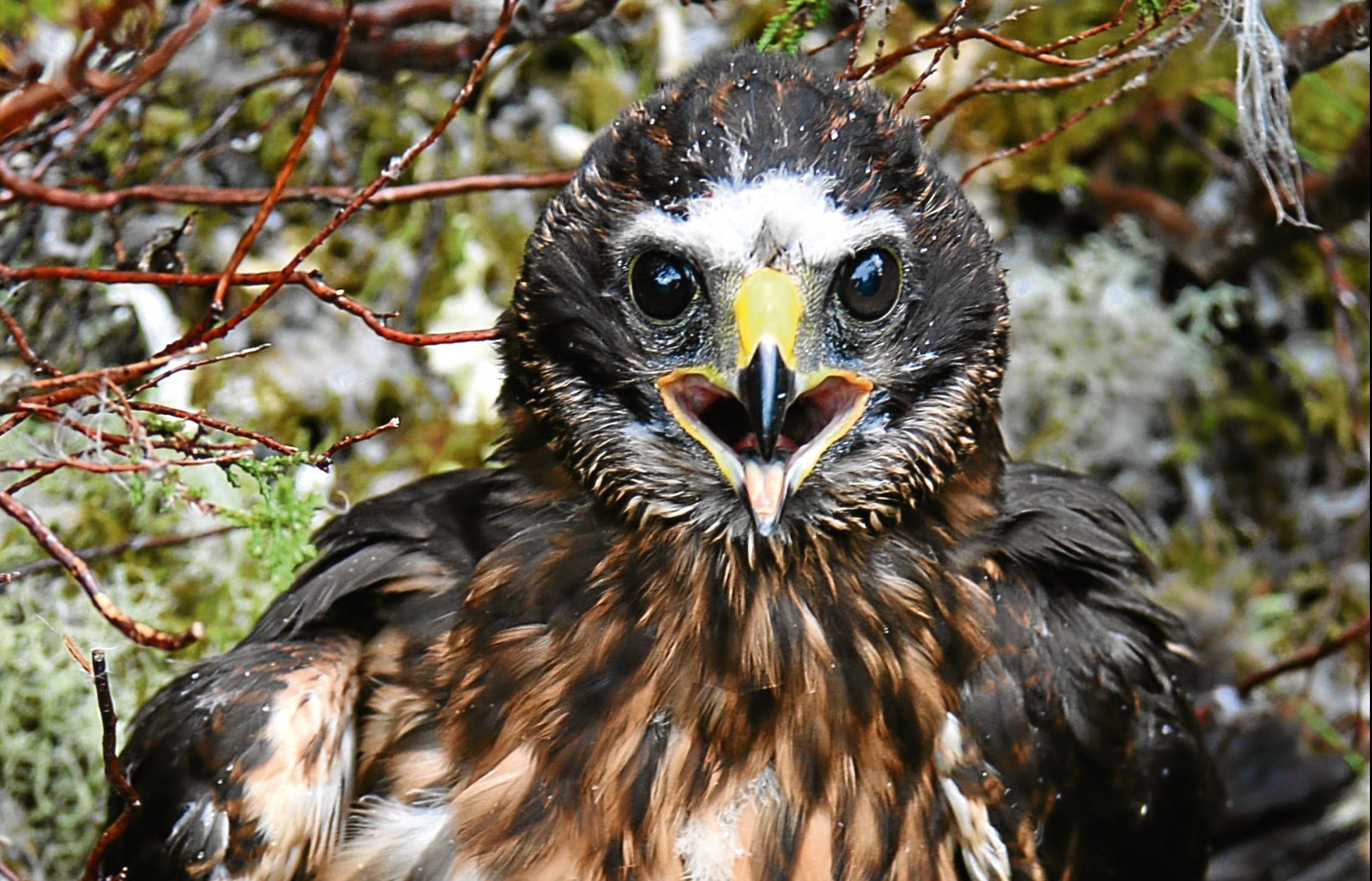 Sir, – The story, RSPB Scotland makes appeal over missing hen harrier Calluna (September 1)contains the clear implication that the fate of this missing satellite-tagged hen harrier Calluna is connected to the management of grouse moors.
Estates in the Deeside area are appalled at this suggestion. At this stage, no one knows what has happened to the bird.
The problem with the "guilty until proven innocent" attitude taken by RSPB on these incidents is that it may be successful in smearing shooting estates and gamekeepers but fails to involve the very people who are best placed to help – land managers and gamekeepers.
No one can discount the possibility of any species being killed deliberately or accidentally and we do not seek to deny this has happened on shooting estates in the past.
Equally, there have been various instances where satellite tags have stopped working and birds have re-appeared at a later date, as the RSPB themselves have clearly demonstrated at the Langholm project in June this year.
The search for Calluna would have been assisted greatly had estates and land managers been informed around the time of its disappearance three weeks ago.
Last Thursday when RSPB issued the appeal, three harriers were spotted in the area where Calluna disappeared and harriers have been welcomed in the area throughout August.
We are happy to join the appeal for information and land managers are always ready to help in trying to establish what happened.
They are very conscious of the role and responsibility that they have and firmly believe that collaboration achieves the best results.
This surely is more productive than pointing fingers of blame before the facts are known.
David Johnstone.
Chairman,
Scottish Land and Estates,
Eskmills Business Park,
Musselburgh.
An orchestra to be proud of
Sir, – On August 24 I travelled to Edinburgh on a bus with parents and friends of Perth Youth Orchestra to hear it play in Greyfriars Kirk as part of the Fringe.
The orchestra is the only one of its type to play there now and has been involved for 35 years.
The music was excellent and the hard work of players and their instrumental tutors was apparent throughout and was well received by a large audience.
Perth should be proud of this highly-talented orchestra whose members are a credit to our city and county
Alister Y. Allen.
18 Castle View,
Letham,
Perth.
A disturbing smoking trend
Sir, – I am sure many readers will agree with the sentiments expressed by Mr Peter Hughes in his letter making reference to smoking outside hospitals.
It is disturbing for visitors to see patients who are in hospital for treatment, smoking outside the doors in wheelchairs and dressing gowns. You can see this at almost every hospital.
Thomas S Michie.
93 Main Street,
Kinglassie.

Follow example of Anstruther
Sir, – Anstruther has reduced the menace of seagulls by doing two things.
One is a simple sign on a lamp-post urging people not to feed the seagulls.
The second is the installation of several big belly solar compactor bins which defy any attempts by the flying scavengers to get at the contents.
Perth should certainly try both methods in the High Street to get rid of seagulls and pigeons.
Everyone, including officials, could help if they see anyone throwing food to birds by asking them politely to stop.
Iain Steven.
8 Woodland Court,
Goshen Road,
Scone.

Bob Sloan was a delight
Sir, – Reading last Thursday's Courier relating to the 20th anniversary of the death of Diana, Princess of Wales, I was pleased to read mention of Rev Bob Sloan who spoke of his memory of the princess's untimely death.
During much of my life I worked Sundays but when I retired I took the opportunity to attend Auchtergaven Church, Bankfoot, on Sundays.
Mr Sloan was one of the locum ministers and he was a delight. It was good to hear of him again and good to know he is still preaching.
Thomas Brown.
3 Church Place,
Bankfoot.

In praise of volunteers
Sir, – May I express my admiration for oncology staff and volunteer drivers at Ninewells Hospital, Dundee.
I had radiotherapy in July and everything was pre-planned including transport to and from the hospital. I cannot say how much I admire these retired gentlemen who give their time to transport people to and from the hospital with grace and kindness.
Miss M. Mills.
205 Kinights Court,
Perth.

Put football first at Dundee FC
Sir, – The present owners of Dundee FC are to be congratulated on their ambition to build a new ground.
However, the majority of supporters would rather see a successful team on the pitch first.
RHL Mulheron.
28 Cowgate,
Tayport.

Levenmouth still losing out
Sir, – Amid all the hype and popular interest around the opening of the Queensferry Crossing, it needs to be pointed out that while it is a lovely piece of architecture, this is actually yet another shortsighted roads project.
Except for perhaps small schemes to remove bottlenecks, all other roads projects sooner rather than later become clogged up because they encourage more cars on to the roads.
It is a strange and disconnected transport policy that builds a new bridge but does nothing for connections in Fife, particularly the road to Levenmouth.
This extra road capacity will soon mean less and more expensive parking in Edinburgh which will become a drag on the economy.
Roads are built at the cost of improving the arteries of public transport which are starved of necessary improvements.
Levenmouth is still waiting its rail link, which could have been reinstated for less than 4% of the bridge's cost.
Stuart McIntosh.
68 Kirkland Walk,
Methil.

We should have equal tax levels
Sir, – Some politicians think it is fair that people who have earned a big enough income to pay the highest rate of income tax should happily pay that rate while others on small incomes should pay much less or even no income tax.
It would be fair if everyone who has an income paid an equal percentage at whatever rate is required to provide the necessary government income.
AA Bullions.
6 Glencairn Crescent,
Leven.