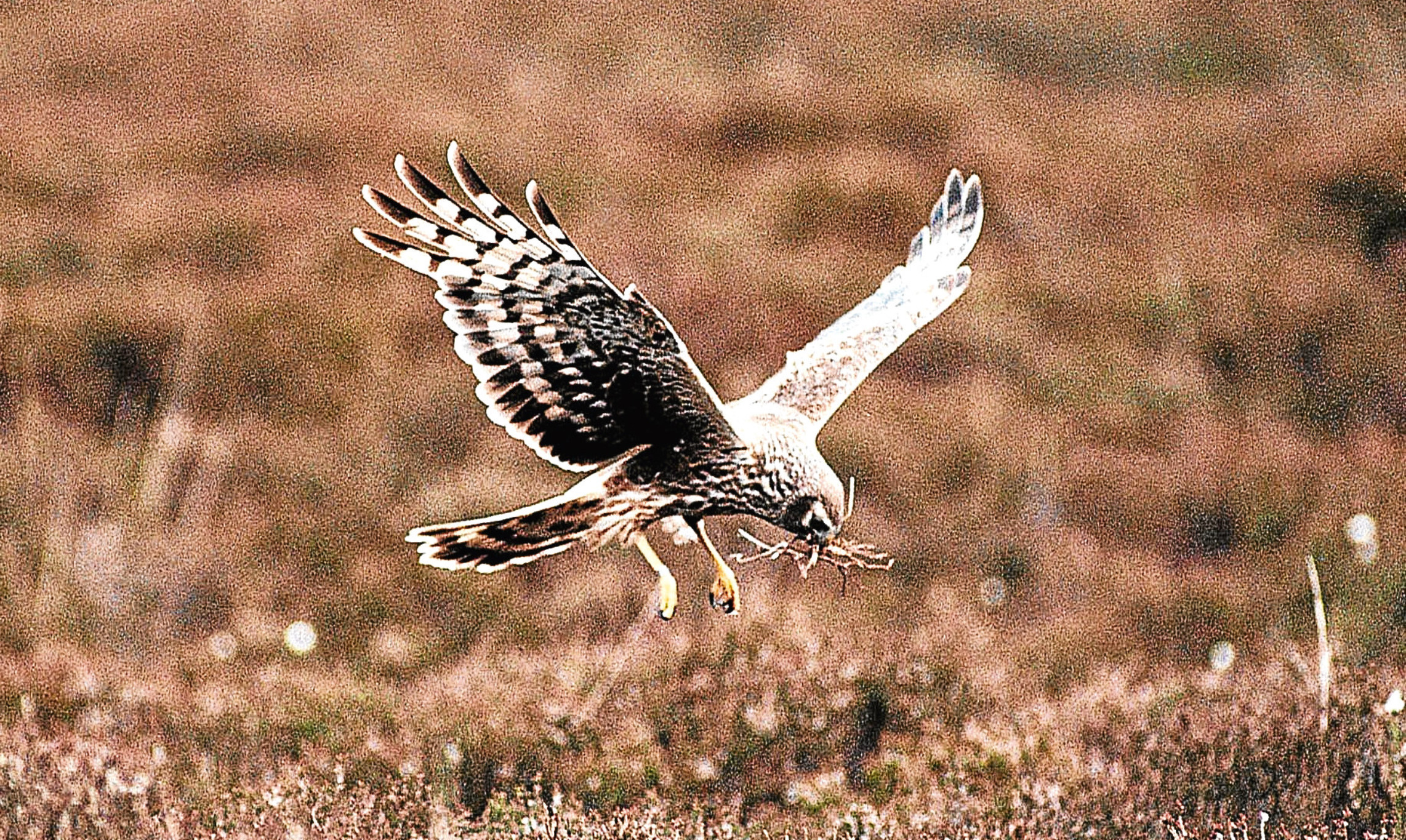 Sir, – I read with interest the on-going debacle between conservationists and the grouse shooting lobby over bird deaths in the Angus Glens ("War of words over bird deaths in Angus Glens", The Courier, July 26).
Personally I feel the conflict of opinion centres on how driven grouse moors are managed.
The issues surrounding this extreme form of management have been brought into focus by various charities, Courier readers, and has featured on BBC's Countryfile and even Jim Crumley has often raised concerns about raptor crime, muirburn and medicated grit etc.
I was intrigued by the latest remarks from Angus Glens Moorland Group (AGMG), as quoted in The Courier.
In response to the observation that these glens are a "blackspot" for raptor crime, as stated in a Scottish Government report, the AGMG dismissed it as "speculation".
And "no confirmed incidents of criminality" does not mean it does not happen, it really means the evidence of criminality is not present.
Evidence such as the Hen Harrier, "Saorsa", a tagged bird tracked from the Highlands only to "disappear" in the Angus Glens earlier this year, both bird and tag.
It is worth pointing out that when a satellite-tagged raptor dies of natural causes, the signal continues and the corpse can be recovered.
When they "disappear" you have to ask yourself what really happened.
Birds and tags do not disappear naturally.
And again this year, in another Angus Glen, a Red Kite was found dead by a member of the public who reported it to AGMG and, guess what, it too has "disappeared".
The lack of true transparency and the deflective tactics employed by AGMG to point the finger of blame away from grouse shooting estates lacks conviction, and the AGMG's "moving on" and "progress" seem hollow words when, even now, birds of prey are still "disappearing" mysteriously on these estates.
Let's hope the AGMG's wildlife abundance "sea change" does not leave our wildlife short changed.
David Mitchell.
6 Henry Street,
Kirriemuir.
Zionists have an agenda
Sir, – Like many other Jews in the UK we are appalled to see the right-wing editors of three Jewish papers line up to attack the Labour Party, and more specifically Jeremy Corbyn's leadership.
The insistence that Labour not only adopt the International Holocaust Remembrance Alliance definition of anti-Semitism (which they have done) but also every one of its illustrative examples has nothing to do with preventing anti-Semitism. Its aim is to outlaw criticism of Zionism and destroy the prospect of a socialist government in the UK.
A state that gives priority to any one ethnicity or religion is inherently racist. The law passed by the Knesset last week makes Israel's racism even more explicit. To equate criticism of this with criticism of all Jews, as those examples do, is both dangerous and itself anti-Semitic.
Racism of all kinds is on the rise with the emergence of a new populist right. The only thing that can cut across this is a strong socialist alternative. These editors pose as anti-racists, while attacking those who would address the inequalities on which racism thrives.
Sarah Glynn.
Scottish Jews Against Zionism,
Castle Terrace,
Broughty Ferry.
The more things change
Sir, – It is interesting to note, with the rise of extreme right wing politicians within the UK, across the EU, America and beyond, how well they are depicted in Plato's Republic.
It could be said, with allowances for the passage of time, Plato and Socrates manage to reason why we are in such political and social disarray.
Socrates suggests, "Tyranny is probably established out of no other regime than democracy."
Also, "When democracy has fully ripened", Plato argues, "a would-be tyrant (take your pick) will make his move by, taking over a particularly obedient mob, and attacking his peers as corrupt.
"Eventually, he stands alone, promising to cut through the paralysis of democratic incoherence. It's as if he were offering the addled, distracted and self-indulgent citizens a kind of relief from democracy's endless choices and insecurities. He pledges, above all, to take on the despised elites. As the people thrill to him as a kind of solution, a democracy willingly, even impetuously, repeals itself".
Ian Auchterlonie.
93 Denoon Terrace,
Dundee .
If the EU won't have a bar of it
Sir, – I read that the European Court of Justice has ruled against Nestle's appeal on the trademark protection of their four-fingered brand. The ruling concluded that KitKat was not sufficiently well known enough in Europe.
It also concluded it wasn't well known enough in Belgium, Ireland, Greece and Portugal, although it was established in Denmark, Germany, Spain, France, Italy, the Netherlands, Austria, Finland and Sweden. This is the reason we need to leave the EU. It is flawed and does not make sense for a forward-thinking country.
George Sangster.
Woodlands,
Logie,
Montrose.
A burning question
Sir, – Whilst your readers seem unlikely to agree on Brexit, I wonder if they can achieve a consensus on the burning question of our times? Why do modern train toilets require the operation of two buttons to close and lock the door but only one to unlock and open it?
John Eoin Douglas.
7 Spey Terrace,
Edinburgh.
When gin is the solution
Sir, – Too many strawberries being thrown away? Obvious solution – strawberry gin. Lovely!
JR Smith.
44 Glamis Road,
Kirriemuir.