A Dundee-based chartered accountant has handed in her notice at a large finance firm and is set to open a plastic free, environmentally friendly retail outlet in Broughty Ferry next week.
Debbie Gallacher is currently renovating the premises, which will trade as Love Your Planet Broughty Ferry in Brook Street, using reclaimed material where possible, with scaffolding boards and whisky barrels being repurposed as shelving.
Local suppliers have been selected to reduce the carbon footprint of transporting stock, including roasted coffee beans from Arbroath, soap and shampoo bars from Kirriemuir and rape seed cooking oil from Crieff.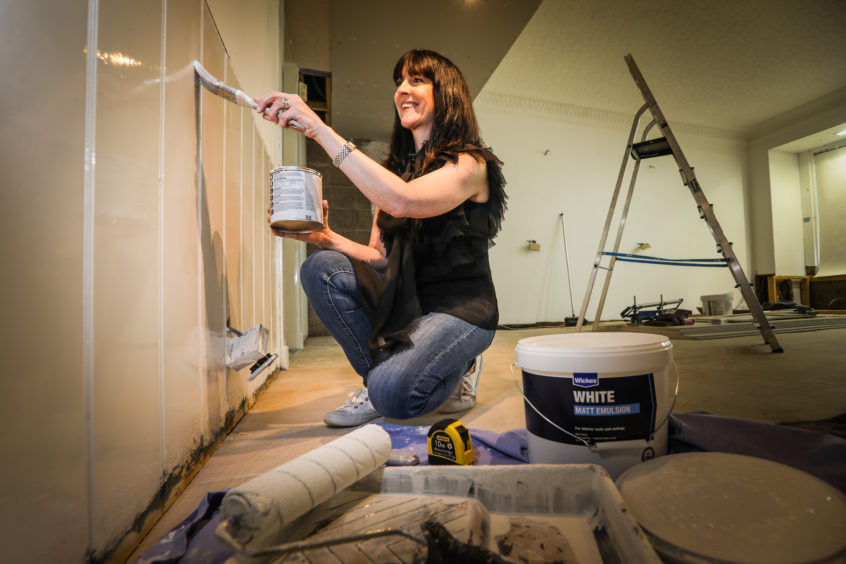 The shop will feature more than 60 large gravity dispensers, allowing customers to purchase items such as rice, flour, pulses and snacks in smaller quantities.
The venture will also include workshops aimed at helping people to reduce waste by upcycling furniture, basic household repairs and how to carry out alterations to clothes.
Ms Gallacher said: "There is a growing demand for this kind of shopping experience.
"It appeals to a broad spectrum of customers, from those whose primary focus is the environment, to people who enjoy shopping in a slower-paced, friendlier way.
"Customers are also more interested in where their food comes from and how it was produced."
The shop will be formally opened on September 28 by Charlie Watt, the eight-year-old boy who raised more than £2,000 for the Marine Conservation Society by walking from Carnoustie to St Andrews with his father Adam.