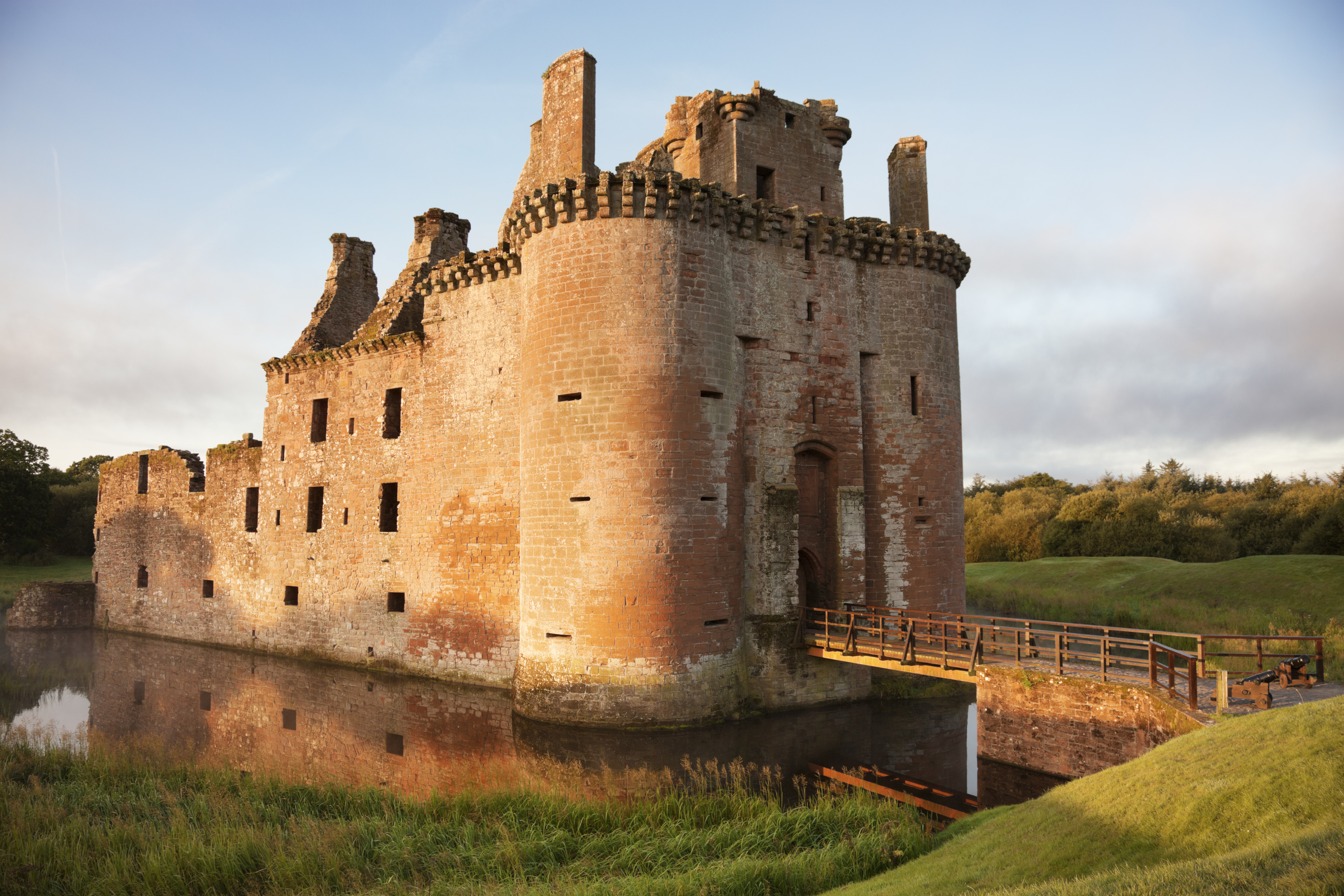 The clan gathers this week. Not the MacGregors, but my lot. The Armstrongs stem from the borderlands and we congregate in the south, on the edges of the once-disputed debateable lands. Langholm is just ten miles from the English border. But the accent is thoroughly Scottish and the folk are under no illusion as to which country they belong to today.
The Muckle Toon, as it's called, was once a major textile centre. Thousands worked in its tartan and tweed mills. Now just a couple of factories remain as the place becomes better known for its iconic shops.
There is a chocolatier and a man who makes intricately carved walking sticks. There are quirky arts and crafts businesses. The local newspaper window features lively pictures of this year's common riding. Two hotels are bright with flags and hanging baskets whilst the information centre sports a display of moon-man Neil Armstrong who visited the land of his ancestors back in the seventies.
Americans, South Africans and Australians are among this year's group. Overseas' Scots care more for their heritage than those at home and we congregate in blue and green tartan to tell tall tales and talk about the past.
Five hundred years ago our forebears were noted riders and raiders. The Armstrongs reivers could put a small army into the saddle and are said to have done more damage to England by foray that any other Scottish family. They claimed to hold the line against the English. I just wonder how loyal they were when a good offer came from the other side…
If the MacGregors were the outlaws of the north, the Armstrongs were the rebels of the south and the good folk of Langholm regularly like to remind me that we are famous for being able to start a fight in a phone box.
On this occasion, things are peaceful. A visit to a newly-opened distillery at Annan helps jolly everyone along whilst a trip to mighty Caerlaverock Castle evokes images of a medieval past. This moated ruin dates from the thirteenth century. It is triangular in shape which makes it one of the country's most spectacular strongholds.
At the clan dinner there are toasts to old times. Emails are exchanged and, mercifully, no fights start in phone boxes. Then the chance of finding one in this very mobile day and age is fat indeed.
If I avoid feuding in Langholm, it is a different story at home where there has been rearranging of furniture by the MacNaughties. The Norfolk Terrier has a new bed in the kitchen. It is luxuriously deep and furry, but the Cocker Spaniel keeps dragging it across the floor and placing it on top of his thinner, rather more chewed cot.
As you can imagine, this does not go down well and a fight ensues as both try to get into the same bed. With MacGregor and Armstrong hounds, that is perhaps not unexpected. Another luxury bed may solve the problem…