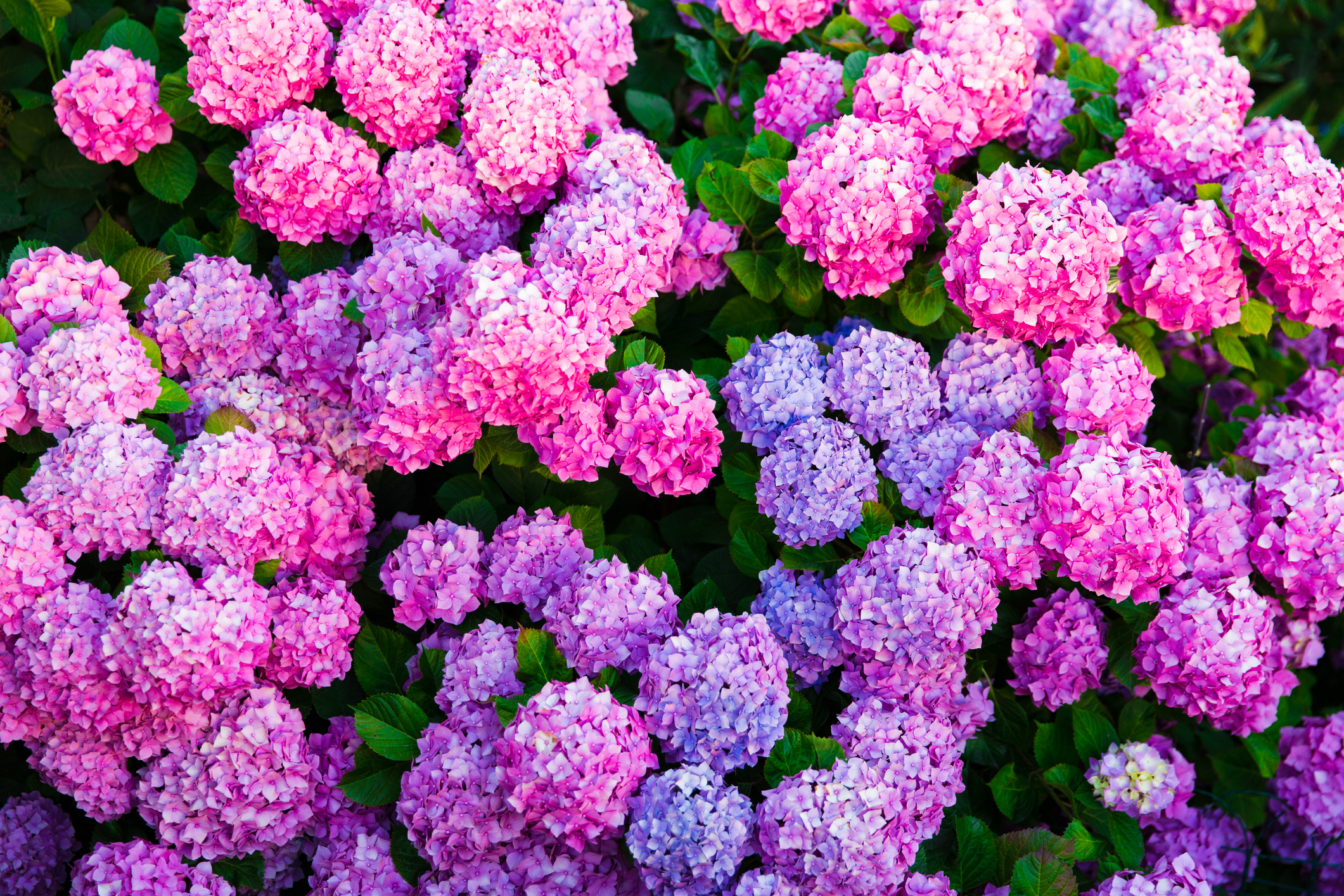 It is not often that we are pleased to see the rain. Just before the drought arrived I planted half a dozen hydrangeas.
The clue in the name: hydrate, hydro, hydrant. These blowsy shrubs need water and a full watering can is heavy on the arms.
The new blooms are a mix of blue, white and pink – and will be fabulous when they flower. If they survive the lack of moisture, that is. And if I can keep the MacNaughties away from them…
Yet someone once told me that the best thing for plants is pee. Yes, your loss can be the garden's gain. Just think of all that nitrogen and potassium. Indeed, I am advised that the one sure way to get bright-green grass is to wee in a bucket and sprinkle it onto the turf. Diluted, of course.
Needless to say, our own lawn remains pale green and stubbornly patchy. Not through any squeamishness, I have to say. But who has time to wee in a bucket?!
I am sure you do not want to know about such things on a Saturday morning. Yet matters lavatorial feature this week as I travel up from Manchester to Edinburgh.
I am sitting opposite an American couple and about to do my good deed for the day. This lady and her husband are fresh off the flight from Washington. Although that is not perhaps the best word to use when it comes to a gruelling transatlantic crossing.
However, this couple seems perky enough and we get to chatting. They both have Scottish ancestry and, as we cross the border at Gretna, they are in ecstasies. They especially love the fields full of sheep. They comment on how bright green they are. No need to ask why.
They tell me they live near the city of Greenville in South Carolina. I inform them that the MacGregor once went to a Highland Games in that part of the world and that it was so hot folk were fainting in the aisles.
Then the temperatures were in the nineties – and they were all wearing heavy woollen kilts. I jokingly tell the American man that he has the legs for a kilt. He is flattered, but bemused. What, he asks me, are the legs for a kilt?
Yes, what are the legs for a kilt? Well, muscly, even stocky will do. But probably not chicken legs. Oh, and a bit of a bottom will make the thing go with a swing.
Anyhow, at this point, my American lady decides she needs to spend a penny. So we work out how to get inside the on-train toilet. Then she is worried that the door will suddenly slide open. I tell her she must lock it from the inside.
Two minutes later and there is a frantic banging on the door. We eventually get her out, but I do pray they get through the rest of their Scottish trip – and I hope he gets his kilt…