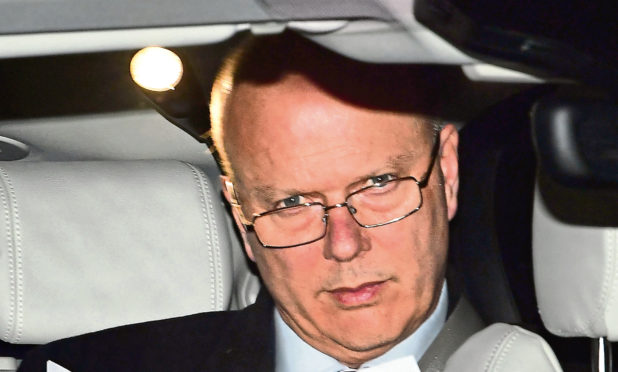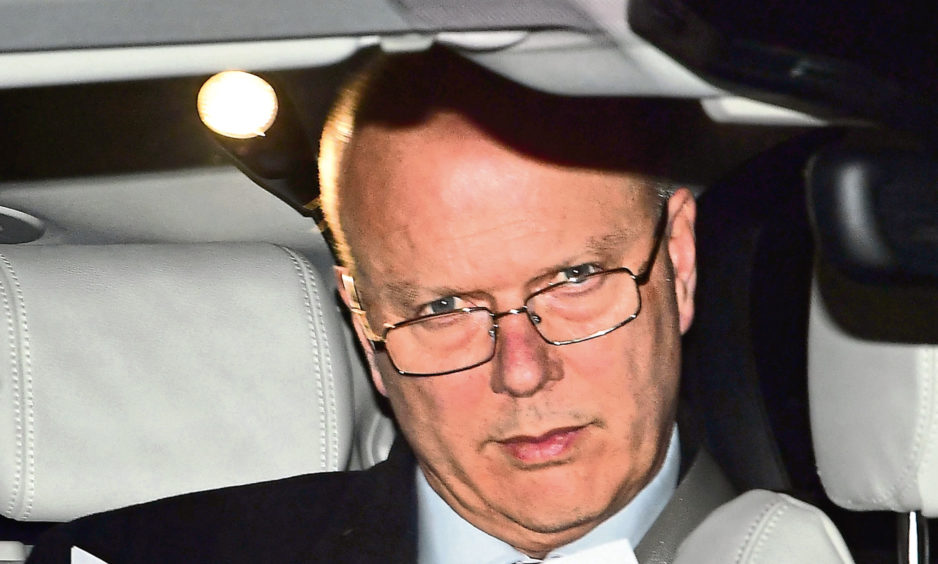 Remember the Cambridge spies?
Burgess, Maclean et al, who betrayed Britain to the Soviet Union in the mid-20th Century.
It seems there was one more than previously thought.
It's the only rational explanation for Christopher Grayling, UK Minister for Transport.
Educated at Cambridge University and apparently ideologically committed to undermining Britain.
If the hapless minister isn't in the employ of Moscow, then he should immediately apply for back pay, as he's a one-man conspiracy against competence.
Yet the tale of this minister is important for what it tells us about modern government.
He's not a spy or saboteur – he's just another over-confident Oxbridge graduate in a flawed system.
So catastrophic have been his decisions in government that even Labour have been able to construct an effective attack, blaming Grayling for costing the taxpayer £2.7 billion in bad calls.
Labour issued a list of 12 costly errors from his time as Minister for Justice and Minister for Transport, including:
l £33m to Eurotunnel to settle a lawsuit over extra ferry services in the event of no-deal Brexit.
l £800k on consultants' fees assessing the bid of a company with no ships that was temporarily awarded a Brexit-related ferry contract.
l £38m was the cost to the economy in the north of England due to the rail chaos in July 2018.
l £2bn cost to taxpayers on the collapse of virgin trains' east coast franchise.
l £23m contract to develop a new generation of GPS tracking tags for dangerous offenders was written off because the project has proved "too challenging".
l £60m over the £130m original budget relating to the wider electronic tagging programme has been described by the PAC as "fundamentally flawed" and "a catastrophic waste of public money".
All of which is great fun – it's nice to have a public fool to mock – even if some of the charges are exaggerated for political purposes.
Issuing a £33m ferry contract to a company with no ferries and based at a disused port, only to then cancel it because, well, it had no ferries and was based at a disused port, and to then have to pay out £33m to a rival company is car-crash stuff.
However, Grayling has put up an interesting defence.
In essence, he says, he's not in control.
The UK Minister for Transport told the Today programme on BBC during the English rail timetable fiasco last summer: "I'm not in charge."
A bizarre admission from a minister, and usually career death.
Yet he is not in charge of how private companies set timetables.
This January, when the ferry story first broke, an ally of Grayling (my notes do not record his name) on BBC Radio 4's The World This Weekend said: "He's not in charge, you know."
In this instance, the inference was that the minister can not be expected to know whether a bidder for government services is actually in ownership of ferries, for example.
A minister can ask the right questions and interrogate the information – but asking a ferry bidder "do you have any ferries?" seems like a daft laddie question too far.
Our political system requires the elected minister to bear responsibility for the actions of their department.
The truth is, when government is so complex, our ministers are not experts and responsibility is blurred between public and private agencies, it is near impossible to know what is going on.
This doesn't exculpate Grayling, who would have been demoted long ago (but for Brexit).
It does though illustrate that the idea of control within modern democracy is an illusion.
This crisis – that elected officials don't really know what they are doing – has prompted interest in another ancient Greek idea about governing: epistocracy – governing by experts.
Jason Brennan wrote a book in 2016 called Against Democracy in which he revived the idea of big decisions being taken by "qualified" people.
Brennan was commenting on the modern malaise of voters making rash decisions while the political class lacked the nerve or wit to point out the error.
So much of modern politics seems to support his case.
However, Britain is already governed by experts.
Look down the list of Grayling's "failings" and every one is a policy that began in the civil service.
Rail privatisation was a political idea, but has been administered by the Transport Department since the 1990s.
The east coast line failure is only partly Grayling's fault.
Much as civil servants would have seen rail timetables in advance, and advised the minister they were OK.
Government officials, not the minister, vetted the disastrous ferry bid.
This is not to blame them – there are any number of reasons why things go wrong in the public sector.
Much of government is about repairing yesterday's mistakes.
Nor should civil servants be held to account like ministers – they are acting under political direction, and with good intent.
It is only to say that it's not just Grayling that's failing, but our system of government, and the expert option doesn't look too smart either.
Still, I suppose it's better than the old Soviet Union.