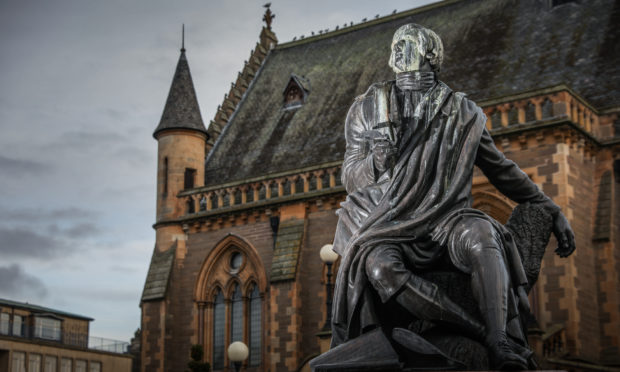 As Burns suppers take place worldwide, Michael Alexander discovers that the legacy of Scotland's bard is being continually re-invented.
Robert Burns only made one visit to Dundee – a relatively understated trip in September 1787 when he described it as a "low lying but pleasant town".
But if Dundee had a relatively fleeting impact on the bard as his Highland tour brought him down the east coast from a visit to his father's family roots in Montrose and the Mearns, his legacy made a lasting mark on Dundee.
In October 1880, there were unprecedented scenes when up to 100,000 people took to the streets of the city for the unveiling of a commemorative statue to the bard some 84 years after his death.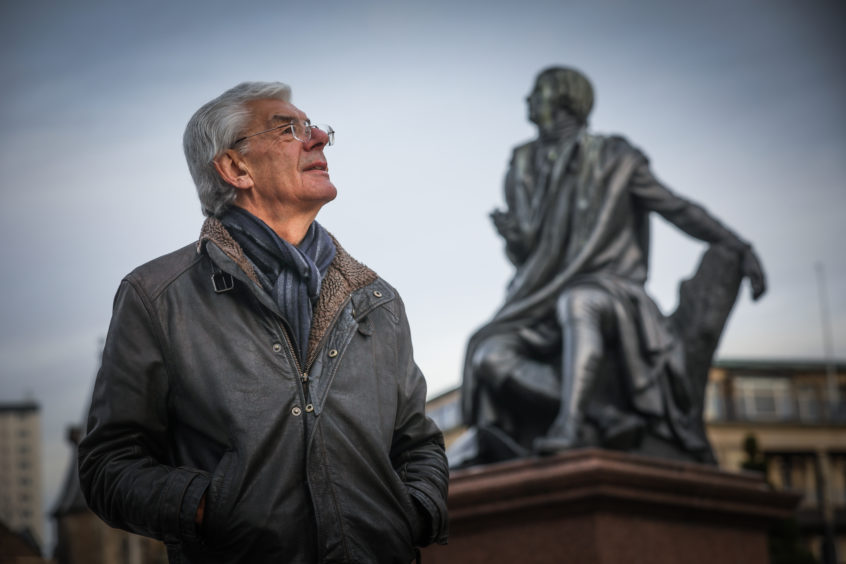 Designed by Scotland's then leading renowned sculptor Sir John Steell, the bronze statue mounted on a pedestal of Peterhead granite in Albert Square, outside McManus Galleries, was inspired by the opening verse of the poem 'To Mary in Heaven'.
It represented Burns looking skywards in thoughts of his lost love, Highland Mary (Mary Campbell).
But according to Dundee University Scottish History professor Christopher Whatley, there should be little doubt that Burns captured the imagination of the Victorian public at a time when the 'working man' had very little say over society.
"The unveiling in 1880 just attracted this massive crowd," explained Professor Whatley, who started investigating the history of Scotland's Burns' statues ahead of the 250th anniversary of the bard's birth in 2009.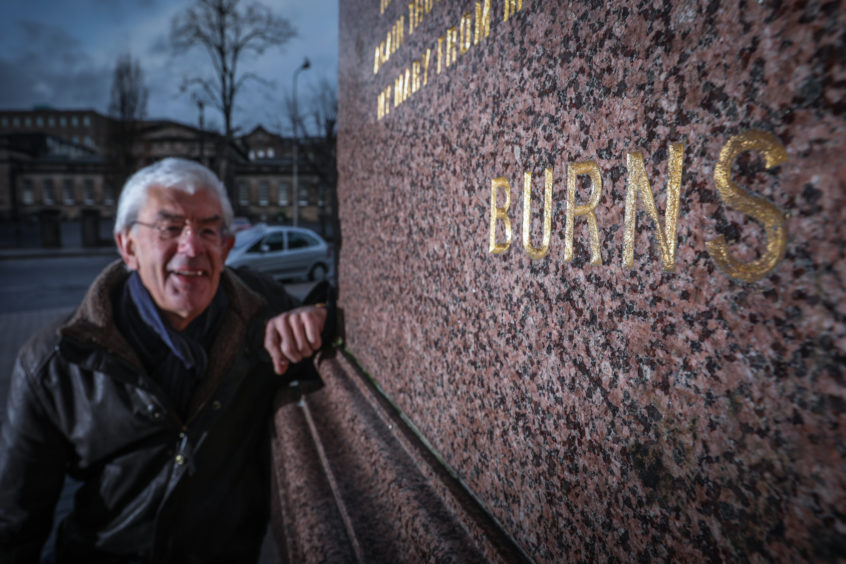 "The streets were lined as the procession winded its way to Albert Square with 25,000 people in there. It was a remarkably emotional occasion as the statue was unveiled."
Professor Whatley said a big part of Burns' appeal at the time, even so long after his death, was that he was seen as a 'man of the people'.
"We've got to remember that when Burns becomes enormously popular which he did in the Victorian era, ordinary people – even middle class people – didn't have the vote," he said.
"In terms of power in society it was stacked heavily towards the landlords and the 'owner class' if you like – the manufacturers and so forth.
"So ordinary people had no voice and little dignity if you like.
"What Burns did in songs like A Man's A Man For A' That was give to ordinary people hope and inspiration.
"It gave them their place in society. At many demonstrations and marches held during the 19th century of a political nature, Burns songs were often sung.
"A Man's A Man was the most popular.
"Scots Wha Hae was another one as it was also about standing up to oppressors.
"But the other aspect of Burns' popularity is that at a time when Scotland was of course in the Union with England, the Scottish sense of identity, of a nation, was being suppressed or overlooked.
"There was a growing sense of frustration amongst the masses about the British Government's reference to Scotland as 'North Britain'.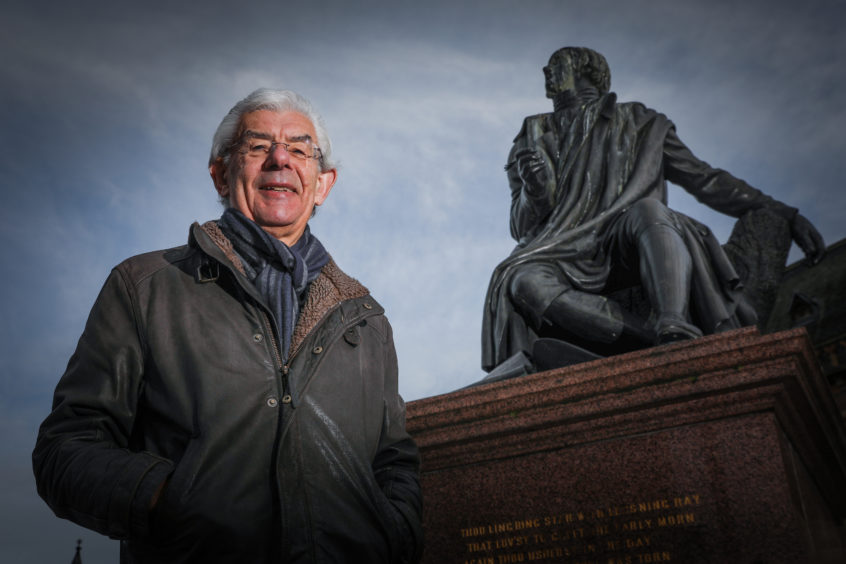 "Because Burns wrote so much in Scots and celebrated 'Scot-land', he was also enormously important in keeping alive the notion of Scotland as a nation."
Professor Whatley, who was introduced to Burns' work as a 20-year-old student at Clydebank College, said Burns' 19th century popularity wasn't so much about Scottish nationalism as Scottish patriotism. Through his work, Burns kept alive the old songs of Scotland and the language of Scotland.
The professor believes the "most remarkable day ever in Scottish history" was arguably January 25, 1859 – the 100th anniversary of Burns' birth – when "every city, town, village and farmstead in Scotland stopped work to celebrate his work".
"It was a national day of thanksgiving and celebration of this national poet who had given the people a voice and secured Scotland's place within the union – giving the Scots a sense of history and place and so on," he said.
Today, more Burns suppers than ever will be held around the world and Professor Whatley remains amazed by Burns' ability to use 'wordcraft' to attack his enemies whether they be pompous people or those in authority.
Yet he's also conscious that the perception of Burns has changed at a time when a recent study by Glasgow University found that the economic and cultural importance of Robert Burns is worth £203 million to Scotland each year.
"If in the 19th century he is the poet of the people, in the 20th century he has become the poet of everybody if you like in the sense that everybody, every organisation, any political party, any interest group can really claim Burns for themselves," he said.
"Burns has become an elastic poet if you like. You can find in Burns something to support whatever you are interested in whether it's socialism, communism, conservatism, the green movement – even environmentalists can find a lot in Burns, because Burns was of course a great nature poet as well.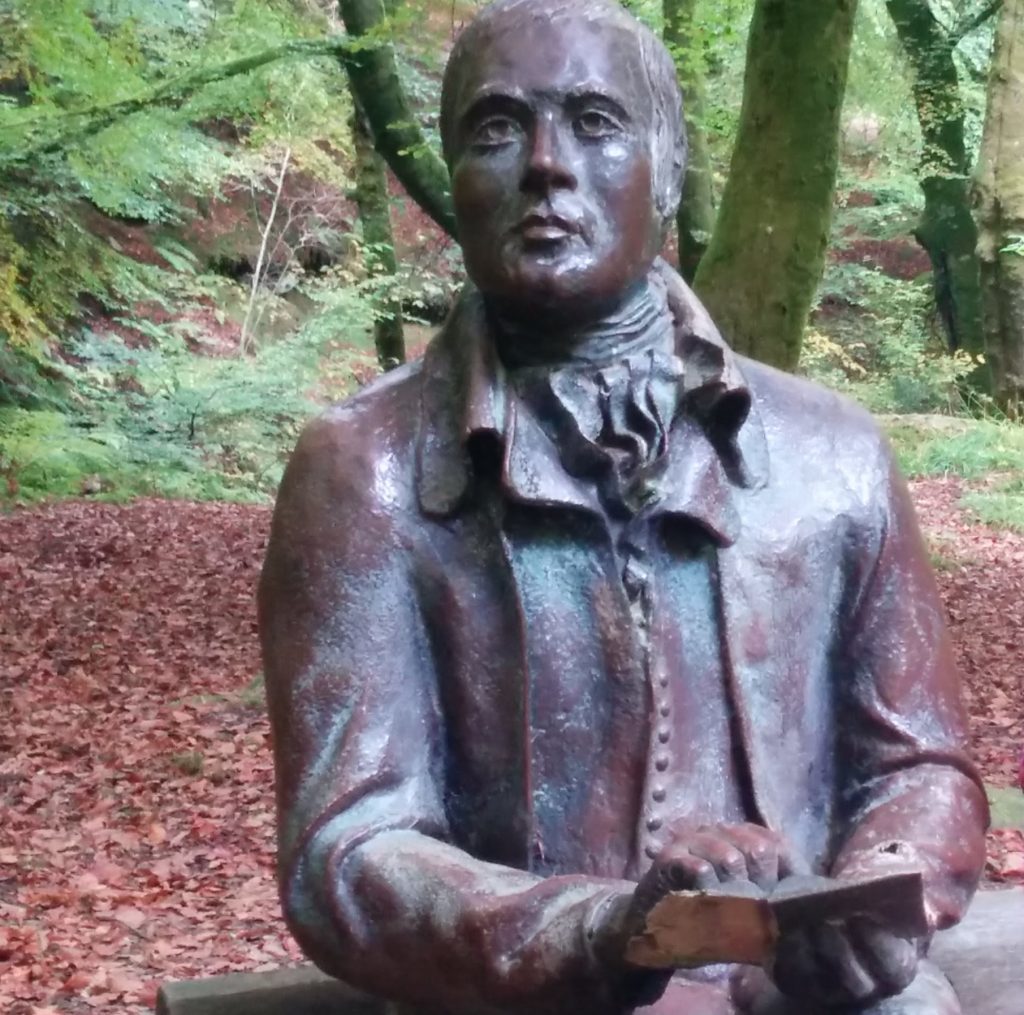 "In the 20th century he becomes the poet most associated with socialists and the independent Labour Party; in the Second World War the Communist Party in Scotland adopted Burns as their hero if you like. They describe him as the first socialist."
Former Robert Burns World Federation national president Bob Stewart, 88, who sits on the committee of Cupar Burns Club, first got interested in the bard while growing up in Forfar.
As a 12-year-old, he would visit the house of his friend David Annand – whose mum had the sweetie shop on West High Street, Forfar. David would play the piano and Bob and his friends would sing Burns songs.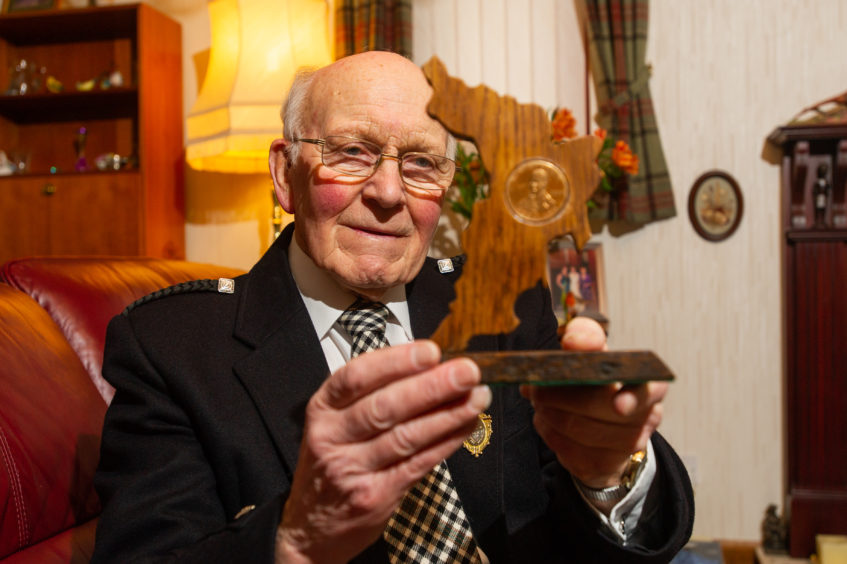 He first joined a Burns club when he got married and work took him to Dumfries. He joined the Cupar Burns Club after moving to Cupar in 1973 – going on to serve for 17 years as secretary and as president, before travelling nationally and overseas as World Federation national president.
Today, living in his late wife's home town of Kirriemuir, he remains involved with Burns' schools committee helping manage poetry recitals, singing, instrumentals and bag piping.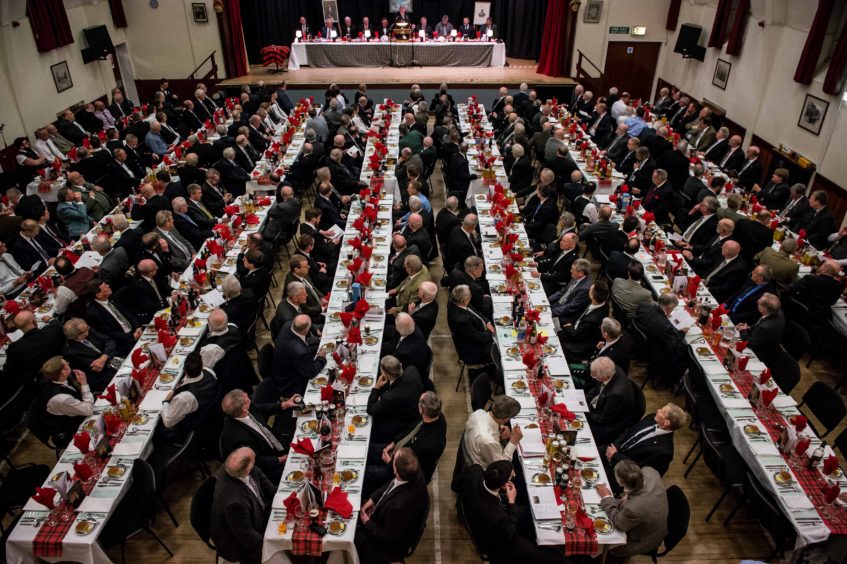 And while he admits that ageing male-dominated Burns clubs often have an image problem, the number of male/female 'mixed' clubs are growing with some female-only clubs also emerging.
"I think part of the appeal of Burns is he died when was 37-years-old and in that short life he had he wrote over 700 letters," said Mr Stewart.
"To read his letters it gives you a great insight into the man himself. I love reading his letters. Some bring tears to your eyes. The various problems and tribulations that he had throughout his life. The other thing is the songs that Burns wrote. He wrote over 400 songs and he collected songs from people when he was doing his travels.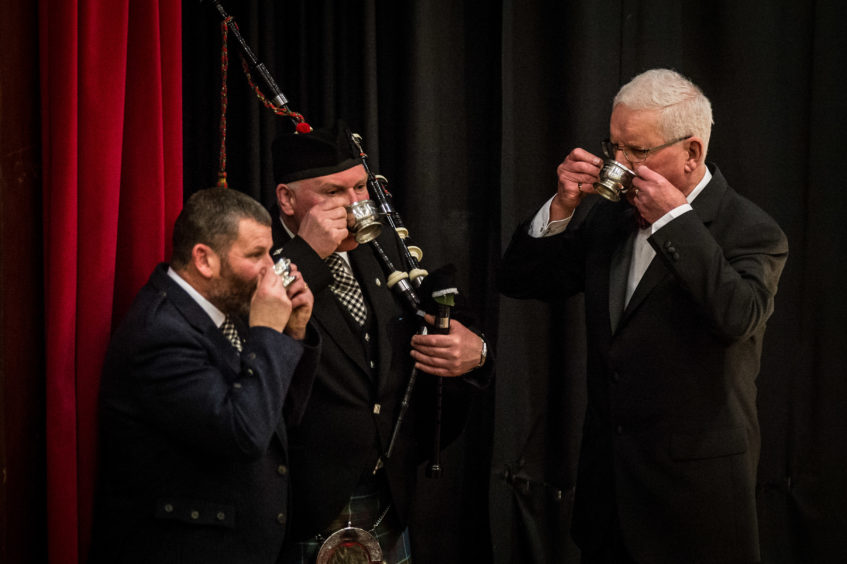 "He was very much the Scotsman and he didn't suffer fools. He wrote some real poignant poems."
Mr Stewart said while Burns recitals remain popular at primary school level, less children tend to get involved at senior school level.
"In Fife, we have 10 Burns clubs," he added, "whereas in Angus we only have Arbroath, Montrose and one in Stonehaven and Aberdeen. But not everyone sends children to the national festivals for some reason."
The continuing relevance of Burns' work has been encapsulated by an award-winning Tayside-based songwriter – himself no stranger to reinvention – who has brought a whole new lease of life to Burns' work by writing new music to Burns' lyrics.
Perth-born Eddie Cairney, who now lives in Arbroath, set out to write just a few songs when he launched the project in 2009. So far he has ended up with 892 songs and now has ambitions to record and perform more of them.
"I wouldn't profess to be any kind of expert on Burns but my cousin, the actor and writer, John Cairney most certainly is having played him and written about him for the best part of 60 years," explained Eddie, 67, a former Perth High School pupil, whose previous finest hour arguably came in 1984 when he helped write the New Zealand squad's official anthem for the 1984 Los Angeles Olympics.
"It was John who told me that Burns was essentially a song lyricist although his lyrics stand up beautifully when read as poetry.
"This can be said for many of the great songwriters who's lyrics are extremely poetic even without the music.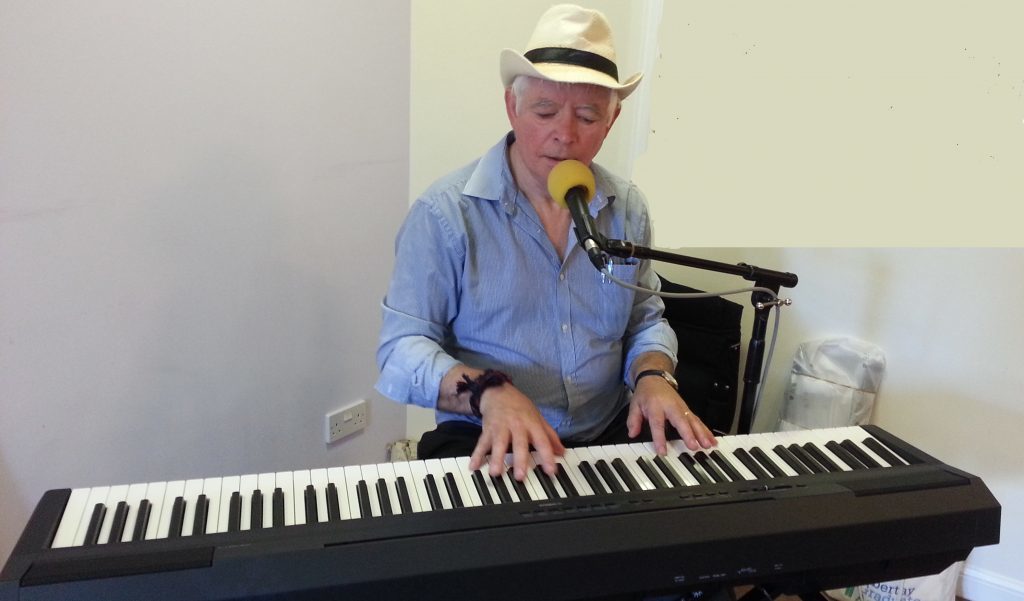 "His genius was that he could instinctively write a perfect lyric that required no editing to make it fit the music.
"This is very rare because most lyrics need some degree of editing, it makes for an easy life."
Eddie, whose piano style includes influence by Albert Ammons, Champion Jack Dupree and Memphis Slim, and whose song-writing style is influenced by Matt McGinn, Michael Marra and Randy Newman, wrote a total of 363 new tunes for phase one of the project.
Phase 2 was expected to yield around 150 but in the end, a total of 529 new tunes were written giving a final total of 892.
Eddie's had little more than a passing fascination with Burns before he organised a Burns Centenary Festival in the 1990s. Since then he's become well and truly inspired.
"I ended up producing 892 songs in all because his lyrics are just so easy to write music to," he said.
"Burns, as a song lyricist, is just such a gift.
"I'm surprised no one else has done this before now. It must have been extremely frustrating for him never to have heard all his many lyrics as completed songs.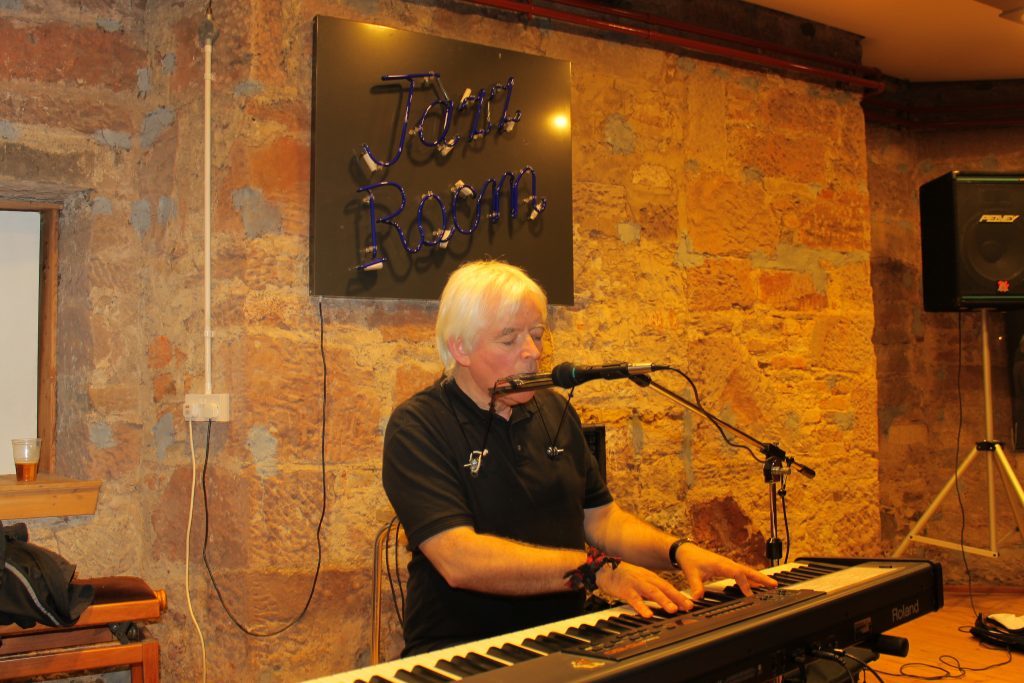 "It wouldn't happen nowadays where you can communicate with the whole world instantly courtesy of the internet.
"The other thing that makes it easy writing for Burns is his tremendous grasp of the world and his ability to see things for what they are.
"He brings things to life in a way that probably no other writer has and from the music perspective that provides added inspiration.
"It is my intention to record all the songs. To date only four albums have been released totalling 40 songs so there's a way to go."