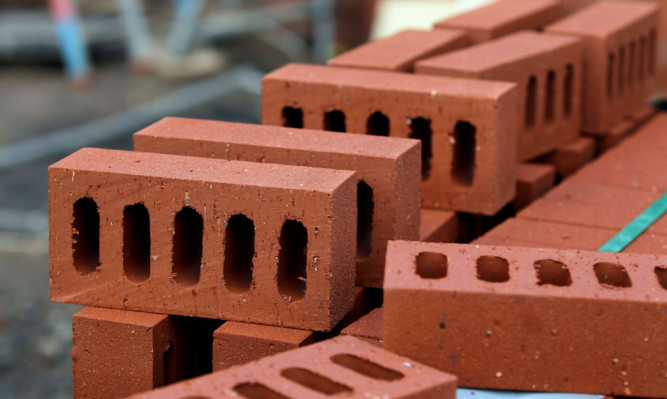 Perthshire pupils will return to lessons as planned next week, following national fears over school building safety.
Council bosses have assured there were no concerns about the conditions of the region's educational establishments.
It comes after the emergency shutdown of schools across Edinburgh. The properties were built under the Public Private Partnership (PPP) scheme and fears were raised there could be similar issues with other local authorities' buildings.
A spokeswoman for Perth and Kinross Council said that the area's PPP schools were not made by Miller and Amey Construction, the team responsible for the affected schools in Edinburgh.
She added that the same "construction approach" was not used locally.
"All schools in Perth and Kinross, including our PPP schools, are regularly inspected as part of our ongoing maintenance programme," the council's spokeswoman said.
"Any faults identified during this process, especially those impacting on building safety, are reported and repaired in a timely manner."
Schools will re-open after the Spring break to staff on Monday and to pupils on Tuesday.
Earlier this week, Scotland's largest teaching union called for a review of all PPP contracts after the emergency closure of 17 schools in Edinburgh.
Defects were found in all of the buildings, some of which could remain closed for several weeks.
It also emerged that the buildings were not inspected by the city council before they were deemed safe.
City of Edinburgh Council leader, Andrews Burns, said the local authority had "undertaken all its legal responsibilities" and the schools had met "all the relevant building standards".
He warned that some of the buildings may remain closed until PPP contractor Edinburgh Schools Partnership (ESP) could assure the council that they were safe and this could be after the summer holidays.
Last month, The Courier revealed that Perth and Kinross Council were drawing up multi-million-pound plans to address the physical state of its older schools.
Eleven primary and secondary buildings were branded "poor" in a new study by assessors. The report revealed that nine establishments had been downgraded from a satisfactory category in the last two years.
No schools in the area were deemed "bad", meaning they their economic life had expired and there was a risk of failure.