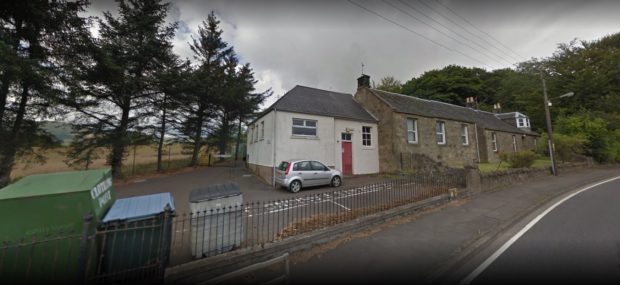 A Kinross-shire community council has hit out at the "appalling and incomprehensible" way in which a Perthshire primary school has been shut down.
Councillors voted on Wednesday to keep Blairingone Primary School open, but the vote was swung in favour of closure by the two unelected church representatives who sit on the committee.
Pupils will start the next academic year at Fossoway primary school in Drum, five miles away, as the local authority is set to save just over £85,000 in the move.
After hearing passionate appeals for the school to be saved from ward councillors and the school's parent council, former lifelong learning convener Callum Purves lodged a bid to refuse the closure recommendation and save the village's last civic building.
The Kinross-shire elected member was narrowly supported in his motion by councillors, but what turned out to be casting votes from religious reps Pat Giles and Adrian Ferguson sealed the school's fate.
The way that this "devastating loss" to the village has been criticised by Fossoway and District community council.
Chairwoman Trudy Duffy-Wigman said: "We are appalled by the fact that the casting vote was made by two unelected, co-opted members of the Lifelong Learning Committee.
"Had it been up to the elected members, Blairingone School would not have closed.  If a co-opted member of a committee has the same voting rights as a publicly elected – and accountable – member, then it should be possible for those who wish to make representation on a particular matter to do so.
"A co-opted member should have the same responsibilities to listen and gather views from the communities they make decisions about as elected members. In this case none of the co-opted members were contactable either by phone or by email.
"In order to come to responsible decisions it is even more important for a non-elected and unaccountable member to be fully aware of all the views of the community impacted by these decisions. Losing the school in Blairingone will have a devastating effect on the community.
"For church representatives to make such a decision, which has nothing to do with faith, is incomprehensible to us."
Following the meeting, lifelong learning convener Caroline Shiers said that she could see an issue with the system, especially with other unelected members of the committee being able to take part in the debate but not vote.
The Conservative said she would like to see everyone on the committee given a vote.