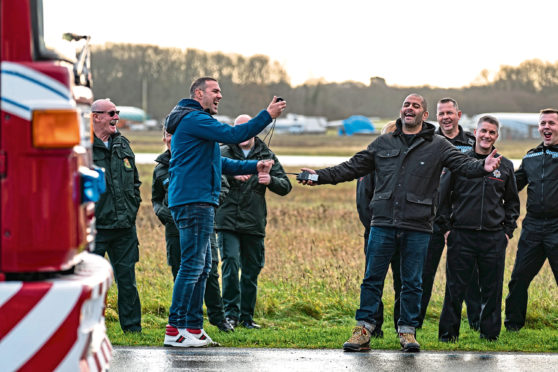 Emergency vehicles compete to see which is fastest in Top Gear while scandals galore are unveiled in The Split…
I loved Top Gear when it was hosted by legends Jeremy Clarkson, Richard Hammond and James May.
I wasn't convinced the show would limp on with Chris Evans and Matt LeBlanc, and right enough, Evans was quick to quit.
However, the blokey combination of Paddy McGuinness, Chris Harris and Freddie Flintoff seems to be a winning formula.
The final episode of the latest series aired on Sunday night, and boy, were fans in for a treat.
The show featured a tribute to legendary Scottish rally driver Colin McRae who won the World Rally Championship 25 years ago, and who sadly died in a helicopter crash in 2007.
His dad Jimmy told viewers Colin was a "do or die driver" and old footage showed him pulling off some cracking stunts.
Colin's family still own his blue Impreza – the actual championship winning car from 1995 – and Harris was lucky enough to have a scoot around in it.
"This is up there for me as one of the best things I've ever done!" he yelled as he gunned the beast along a dirt track.
Guest of the week was comedian Tom Allen who revealed he'd only passed his test two years ago and drives his mum and dad's Ford Focus. He's certainly not a petrol head, and I have to admit, I yawned quite a bit during his rather dull moment on the test track.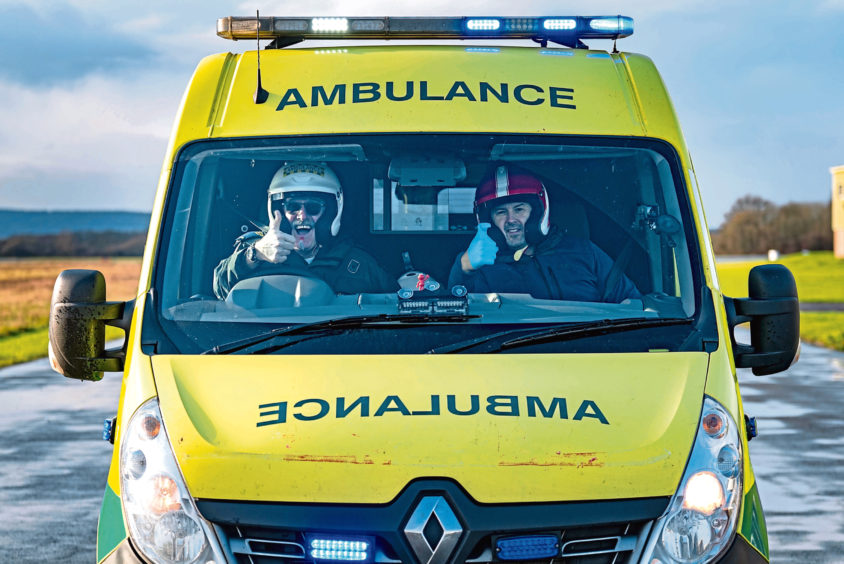 The best bit of the show was when three surprisingly nippy emergency vehicles – an ambulance, police van and fire engine – zipped round a track littered with "urban obstacles" such as old tyres, cars and bollards, to find out which was the fastest.
After stalling at the start line, the fire engine blazed round in two minutes 54 seconds.
The police van completed it in two minutes 28 seconds, after which Paddy mocked a citizen's arrest of the driver "for speeding".
Last to go was the ambulance, which made it round in a fast and furious two minutes 38 seconds. A clear winner.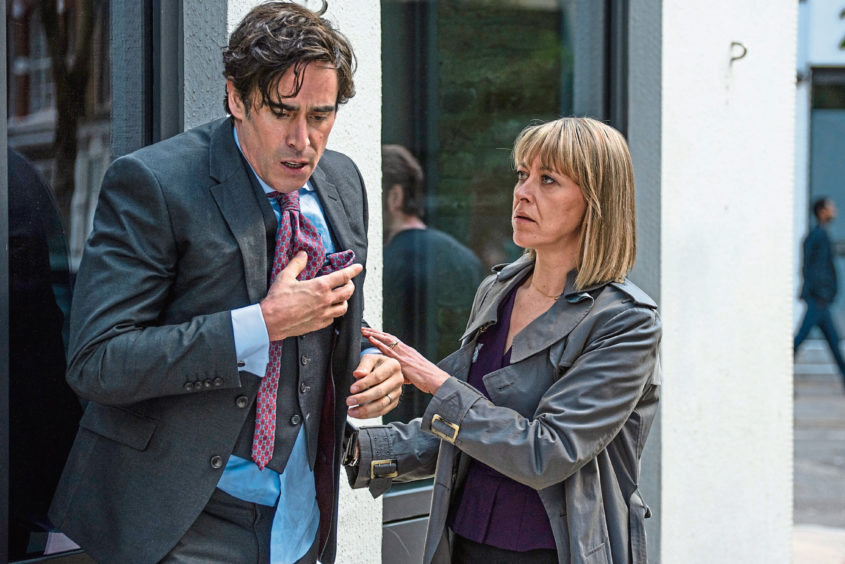 Monday saw me catching up with The Split, a tense drama that explores the complex realities of family life, divorce and broken marriage, affairs, late-night booty calls, secret pregnancies… it's all going on here.
In this episode, family lawyer Hannah Stern (Nicola Walker) thrashes it out with old flame Christie (Barry Atsma). The two slept together the day before Hannah tied the knot with Nathan (Stephen Mangan) and they're having an affair.
Nathan, who himself has been unfaithful, becomes increasingly suspicious of the relationship between his wife and Christie.
Ultimately, she fesses up, declaring it to be "a moment" – although that's being economic with the truth.
There's a resulting punch-up between the two men in which Christie's jaw is busted. Oh, the drama!
The Split is sad and sordid but brilliantly acted.