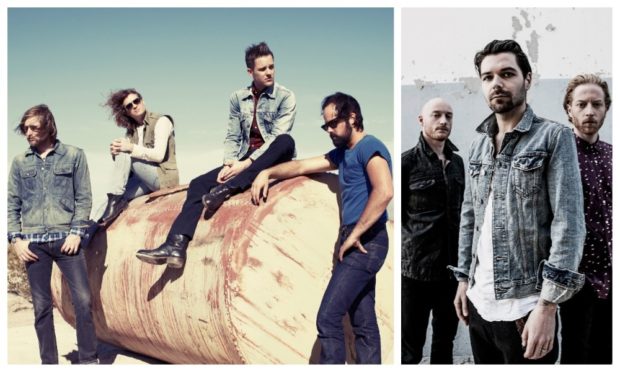 There may be no organised events outside, but there is plenty for you to enjoy online this week:
The talented performers over at Little Angel Theatre continue to amaze and inspire children with a daily video story on their YouTube channel. Each tale will be accompanied by a downloadable activity pack, so that audiences can engage with the story in new ways from home.
Daily, 12pm, free.
A marathon storytelling session organised by Braemar Castle, wherein participants contribute sentences to a story being told on the Braemar Castle Fundraising Team's Facebook page, with the tale having to reach its conclusion by 8pm.
Fri April 17, 8am-8pm, free.
Learn how to sing a lullaby to help the wee ones in your life get to sleep at this 30-minute workshop, hosted via Zoom.
Fri April 17, 11am, free.
The ComedySportz team goes digital as they live stream their competitive laughs straight into our homes. Two teams go head-to-head in a series of improvised jokes, sketches and songs, based on audience suggestions.
Fri April 17, 12.30pm, free.
Local artists and national filmmakers host online discussions about the filmmaking process. Today's discussion features a conversation between actor and playwright Juno Rinaldi and festival creative director Vicki Murphy.
Fri April 17, 4.30pm, free.
Learn some new dance moves and spice up your culinary repertoire this quarantine and learn how to make delicious vegetable pav bhaji, alongside a 5-10 minute Bollywood dance class. Hosted on Instagram Live.
Fri April 17, 6pm, free.
The award-winning, chart-topping Kilmarnock rockers take their unique brand of hard alternative rock and post-hardcore to a virtual gig on Facebook Live.
Fri April 17, 6pm, free.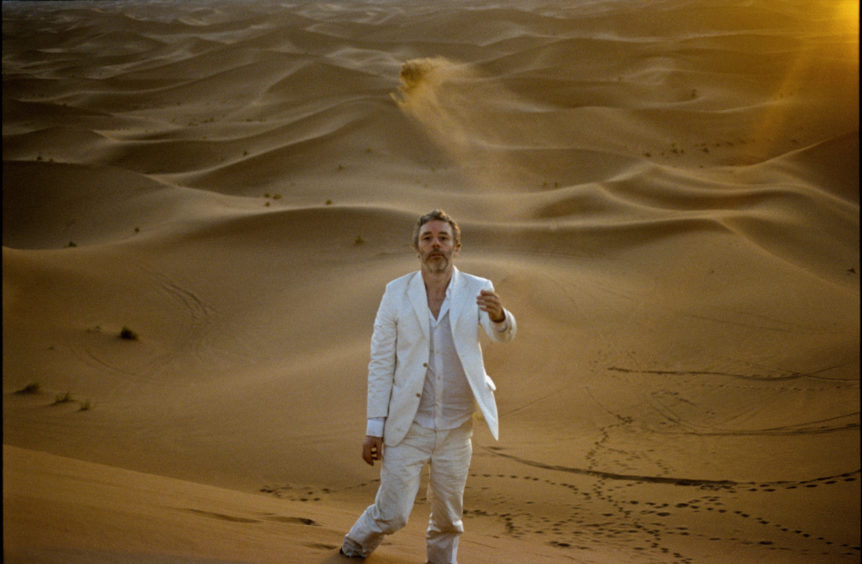 The English indie musician, who released his album The Night Chancers last month, performs an exclusive live session from his home.
Fri April 17, 9pm, free.
The Edinburgh Science Festival team take their 2020 programme online in a new digital mini-festival, with online entertainment, curated articles, live streamed content, pre-recorded talks and downloadable resources to keep us curious during the quarantine. This year's theme is 'elementary', and will explore science and technology's role in overcoming the challenges posed by climate change through the five elements of fire, water, earth, air and aether.
Fri April 17-Sun April 19, times vary, free.
Directors and actors answer questions about their films at this virtual Q&A, taking place live on Twitter, Facebook, YouTube and Curzon Home Cinema. Friday will feature director Joanna Hogg and actors Honor Swinton Byrne and Tom Burke in conversation about their film The Souvenir, and Tuesday's session will feature David Tait, Julian Jarrold, Susie Farrell, Mark Stanley and Emily Beecham in a discussion on Sulphur and White.
Fri April 17 & Tue April 21, 8.30pm, free.
Live streamed music gig suitable for children and families by Johnny and the Raindrops, broadcast live from their Facebook page.
Fri April 17 & Wed April 22, 11am, free.
Drawing and sing-along session hosted by the Grammy Award-winning singer-songwriter, who releases a pre-recorded nursery rhyme on her Facebook page every Monday, Wednesday and Friday, alongside a free downloadable colouring page from art supplies purveyor Crayola.
Fri April 17, Mon April 20 & Wed April 22, 4pm, free.
Keep calm and get your zen on during the lockdown at these online meditation sessions, hosted by As We Live and Breathe via Zoom.
Fri April 17 & Mon April 20-Thu April 23, 7am, free.
The Charlatans' frontman provides a live Twitter commentary as he and his followers listen to an album of his choosing. Keep up using the hashtag #timstwitterlisteningparty and check the website for a schedule of which albums he will be listening to, and when. This week will feature Elliott Smith's Figure 8, Supergrass' I Should Coco, Joan As Police Woman's Real Life, Wolf Alice's My Love is Cool and more.
Fri April 17–Thu April 23, times vary, free.
The Welsh opera singer and popular crossover artist performs live from her home via Facebook.
Sat April 18, 6pm, free.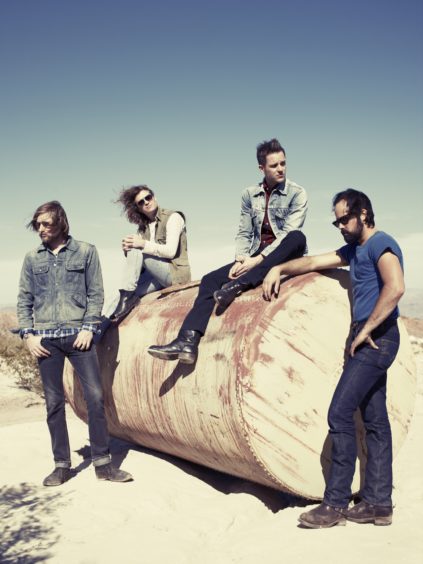 Brandon Flowers and co answer all your burning questions and perform a few tunes live via Instagram.
Sat April 18, 8pm, free.
The popular South Korean boy band hosts an eight-part concert special over the weekend via their YouTube channel, featuring footage from past concerts.
Sat April 18 and Sun April 19, 4am, free.
Virtual concert hosted by the WHO and Global Citizen, with the aim of encouraging people to protect themselves and others during the COVID-19 pandemic, as well as celebrating the incredible healthcare workers saving lives around the world. Curated by Lady Gaga, the line-up features the likes of Alanis Morissette, Andrea Bocelli, Billie Eilish, Chris Martin, David Beckham, Eddie Vedder, Elton John, Idris Elba, John Legend, Kacey Musgraves, Keith Urban, Kerry Washington, Lang Lang, Lizzo, Paul McCartney, Priyanka Chopra Jonas, Shah Rukh Khan and Stevie Wonder. The event will be streamed online via Amazon Prime Video, Apple, Facebook, Instagram, Twitter and YouTube, as well as broadcast on BBC One.
Sun April 19, 1am, free.
Online life modelling sessions wherein participants can sketch from life at these weekly two-hour sessions. Artists and tutors will also join in to offer advice and discuss different drawing techniques. The registration link will be sent to all ticket purchasers in advance of the event, or participants can subscribe to ATYN's Patreon to access all four live sessions each month.
Mon April 20, 7pm-9pm, £4.90.
Susanna L Harris defends her PhD live on YouTube. Her research involves investigating whether bacteria helps plants grow.
Mon April 20, 7pm, free.
Manchester Museum's live music sessions for tots and their parents go online every Tuesday on their Facebook page, led by music therapist Rachel Swanick.
Tue April 21, 10am-11.30am, free.
Join CAMRA's virtual pub and enjoy fun quizzes, exciting beer tastings and a variety of talks on ales and home brewing. Online registration is essential. Today's session will feature a talk on Cider with Gabe Cook.
Tue April 21, 6pm, free.
Drinks purveyors Fever-Tree leads this online mixology masterclass, hosted via Zoom.
Tue April 21, 6pm, free.
Music and opera festival The New Generation Festival launches an online showcase of performers from across the world, broadcast via Instagram. Each day will feature a pre-recorded concert by opera singers, classical and jazz musicians, DJs, drag queens and more at 9am, followed by a chat at 4pm.
Wed April 22-Thu April 23, until Fri 1 May. 9am, free.
Family-friendly yoga classes, with plenty of stretching and relaxation sessions via Facebook Live.
Wed April 22, 3pm, free.
Online webinar led by neuroscientist Dr Gabija Toleikyte about how to train your brain into being more productive during these stressful and unprecedented times.
Wed April 22, 6.30pm, £6.
The performance poet performs a special reworking of his acclaimed show, For the Record, broadcast live from his home.
Wed April 22, 7.30pm, free.
Althea Theatre broadcasts a pre-recorded performance of their play about the troubling reunion between a teacher and student, which examines faith in the school system and the consequences that Prevent has had on education in the UK. The performance will be followed by a post-show Q&A on Zoom.
Wed April 22, 7.45pm, £12 (£10).
A live streamed fundraising event by artists, for artists as they struggle to make ends meet amidst venue closures and lockdown procedures. Featuring stars from the West End, theatre, comedy, drag and music, including Gemma Barnett, Tom Brace, Joanne Clifton, Danny Mac and more.
Thu April 23, times vary, free.