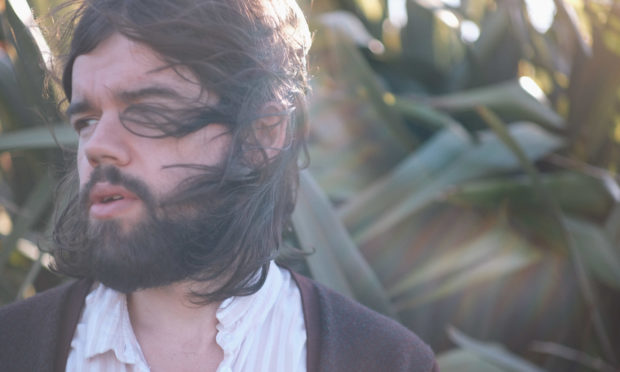 Michael Alexander speaks to Dundee musician Andrew Wasylyk about his new album, his career and his "idealistic" hopes for humanity as Covid-19 continues to bite.
Dundee musician and producer Andrew Mitchell, who performs under the solo moniker Andrew Wasylyk, was around eight-years-old when he started dabbling with violin and cello.
These early musical musings were soon eclipsed by a burning desire to follow in his older brother's footsteps as a footballer.
But it wasn't until his uncle gave him a guitar – an 80s Fender Stratocaster that he still uses – when he was 16 that he dared to contemplate anything other than listening to cassettes of Crystal Gayle, the Beatles and DJ Carl Cox.
"My path changed considerably when I met my dear friend Matthew Marra at Harris Academy," explains Andrew, 38, a former pupil of Ancrum Road, Hillside, Blackness and Invergowrie primary schools.
"I left school in 1999, and around this time we started an indie pop group The Hazey Janes.
"Matthew's sister Alice joined the band and Liam Brennan.
"That was when things took quite a shift.
"In the ensuing years the experiences we shared helped shape my formative years as a young adult."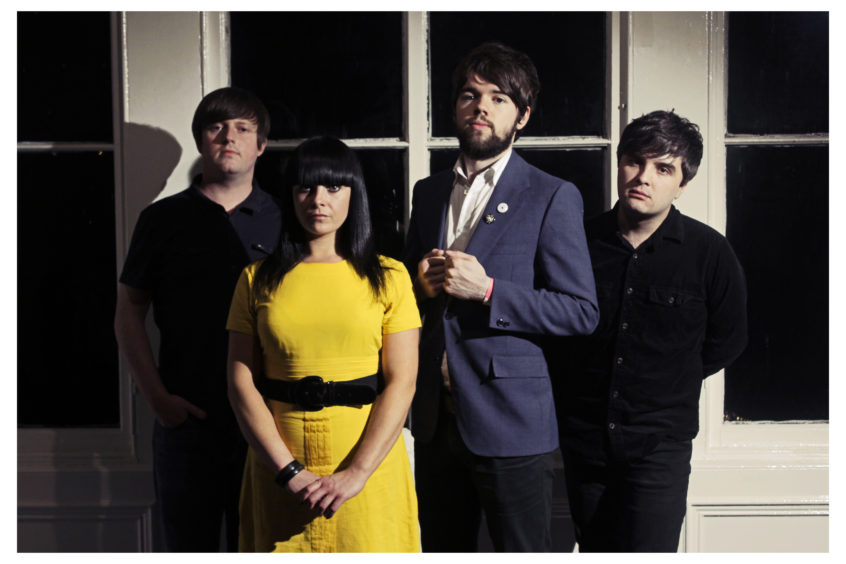 Andrew looks back fondly on the "so many amazing experiences and adventures".
As well as releasing nine albums, the Hazey Janes toured the UK a number of times and also enjoyed their fair share of international travel.
"I think we might have been the first Dundee band to play the South By Southwest festival in Austin, Texas," recalls Andrew.
"We supported Susanna Hoffs. It was amazing. We were all big fans of the Bangles. We went twice, It was a really incredible experience.
"We supported Wilco across Europe. Until that point in my life I'd not really had any life changing experiences.
"My role on guitar and keyboard would invariably inform a lot of my own practice and approach as a musician – particularly, as I went on to write, record and tour on my own, as well as working with other artists, such as Electric Soft Parade, School Of Language, Idlewild and Deacon Blue."
In 2014, Andrew started work with friend and musician Raz Ullah on a project called Art Of The Memory Palace – an experimental-duo which has resulted in two albums and an EP that Andrew describes as being "somewhere between Psychedelic Krautrock and drone".
He has also been "off and on" since 2015 working with Scots rockers Idlewild.
As well as touring Japan, USA, Europe and performing at festivals like Glastonbury with them, he's worked with them on two studio albums and two live albums also.
Andrew considers himself "really really lucky" that he's collaborated with visual artists and choirs, playwrights and choreographers.
This recently led to an EP release of five minimal pieces for voice and piano with former makar (National Poet of Scotland), Liz Lochhead. They recorded on the Isle of Mull.
"Working with Liz was a privilege – for me, she's a maverick and an inspiration," says Andrew.
"We met really through working with The Hazey Janes and with Matthew and Alice's dad Michael Marra.
"We worked with Michael quite a lot as a band. We recorded the Houseroom EP with Michael as well and we toured that with him in 2012.
"That was probably, out of everything I've done, the most special and dear of experiences to me.
"Michael was really important to me growing up as a musician. Not just through music and song writing but learning about humanity."
Andrew released his first solo album Soroky in 2015.
Then in 2017, he released the first of a trio of records which "unearth and reshape the landscape of Eastern Scotland as shimmering and inventive instrumental music".
'Themes for Buildings and Spaces' toured the architecture and industry of Dundee, evoking a place caught between decay and regrowth.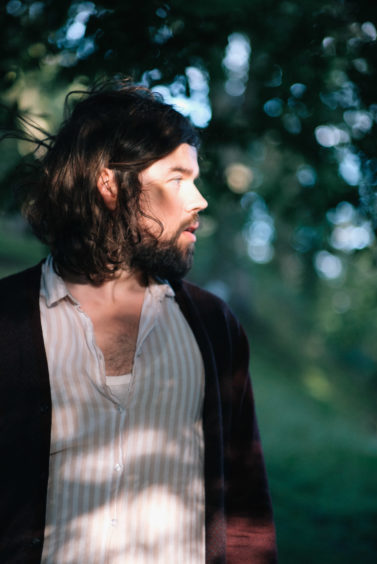 In 2019, the Scottish Album of the Year Award shortlisted 'The Paralian' explored the littoral exchanges between sea and shore on the North Sea coastline.
His latest record Fugitive Light and Themes of Consolation – "capturing low light on winter fields, empty suburban streets at dawn, and the deep clear waters of the quarry excavated to build Dundee" – was released on September 4.
Andrew admits that amid the turmoil of the Covid-19 pandemic, he considered postponing the release.
However, with the almost completely instrumental album very much a form of armchair escapism, he decided to put it out and "see what happens". The response?
"Everyone has been really generous – really positive," he says.
"That's been a surprise and really humbling and I feel  very grateful for people spending a bit of time with the album during this pandemic when a lot of people have had their lives turned upside down."
Covid-19 has had a big impact on Andrew in as much as tours that had to be rescheduled may or may not yet be cancelled outright – depending on what happens with the pandemic into next year.
He feels lucky that he's been able to put a lot of his focus and energies into this new album hoping it can have the best possible start to its life.
Andrew admits, however, that as a musician, he's missing the ability to perform in front of a crowd.
"I am starting to feel those pangs," he says.
"The interaction and the synergy that comes from being in a room with other musicians and an audience. Feeling that reciprocation between being on stage with an audience.
"It's a harsh reminder of just how special and how important that is both as an artist and as someone who loves going to see live music, theatre, cinema.
"I really hope that people can hold onto these feelings and channel them into taking stock of what we have  – hopefully when  things do return to whatever they are going to return to, we are going to do them in a more conscientious way."
Politics is never far away from discussion nowadays, and when it comes to the results of the Scottish independence referendum in 2014 or Brexit in 2016, Andrew is on record as saying there is little he can share in the form of positivity towards the outcome of either.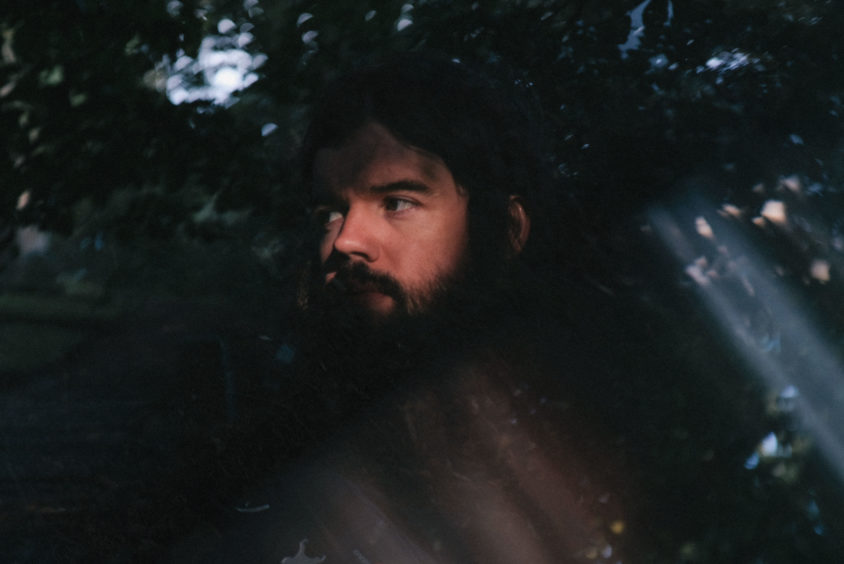 For him, the idea of an inclusive and multicultural society where vibrant children blossom into empathetic humans doesn't square with the "very sad and sorry precedence" of leaving Europe.
His own surname Wasylyk is a reminder of those human bonds we all share. His grandfather Ivan Wasylyk was a Ukrainian 'displaced person' who settled in Dundee after being ousted from his rural home during the Second World War.
It's not lost on Andrew that this immigrant farm worker, who, like so many, endured no end of harrowing, unspoken horrors during wartime, would probably not be welcomed amid the rhetoric of post-Brexit Britain today.
However, this heritage, alongside Irish immigrant roots to Dundee on his mother's side, again help form Andrew's view of humanity.
And of course, there are far worse places to call home than Dundee when it comes to the middle of a global pandemic.
Whereas Themes for Buildings and Spaces and The Paralian drew on architecture, urban decay and the North Sea, they evolved into opportunities to magnify aspects of locations in and around the city he'd either overlooked, or maybe hadn't quite appreciated enough.
"Dundee has had its own subtle effect on me," he says, reflecting on what the city means to him.
"It's relatively affordable which is different and has allowed me to continue with my music and my art.
"Also I think geographically it's beautiful.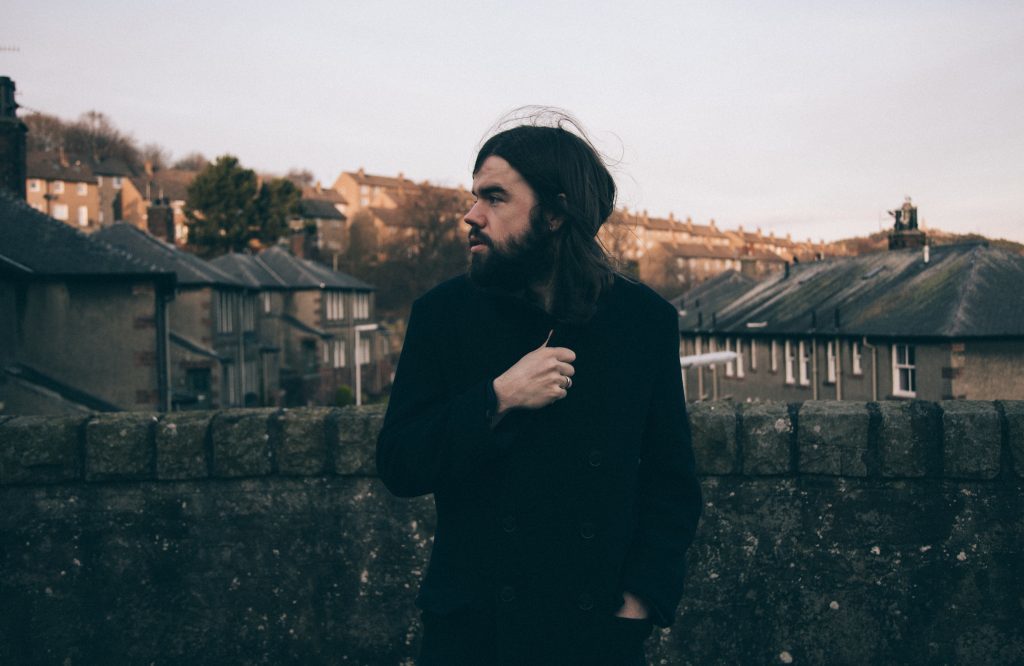 "Although it's in the lowlands, we've a door to the Western Isles and we've got the North Sea on the doorstep and all the beauty of the Highlands just behind us.
"And I suppose Dundee is really different place to the one I was born in in 1982.
"But I would probably say the mentality has affected me in a positive way compared to say maybe living in a bigger city.
"I think it's a good place and a happy place to sit and observe the world really."
Looking to the future, Andrew would dearly love to do some live shows for his new album when it's deemed safe to do so.
Beyond that he's got a few other projects he's working on as "distractions".
But looking at the bigger picture, he also thinks a lesson from the Covid-19 pandemic should be a wider responsibility to look out for one another.
"I think we've all got a bit of a responsibility to look out for one another in our communities in what is a really difficult time," he says.
"Maybe I'm an idealist but I think we've all got to move forward together both socially, and artistically as well from my point of view. We are all part of the ecosystem – it can't just be 'you' getting ahead.
"That's quite a hollow existence. You need there to be a scene and an industry for everyone to survive and thrive in. That should apply to all aspects of society."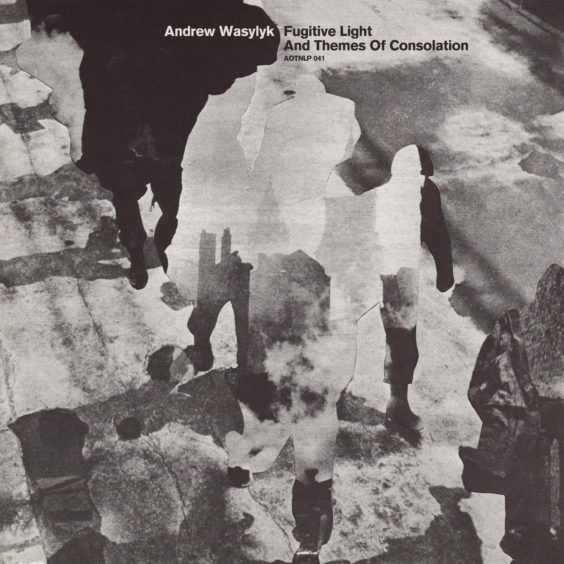 * The album Fugitive Light and Themes of Consolation by Andrew Wasylyk is out now.