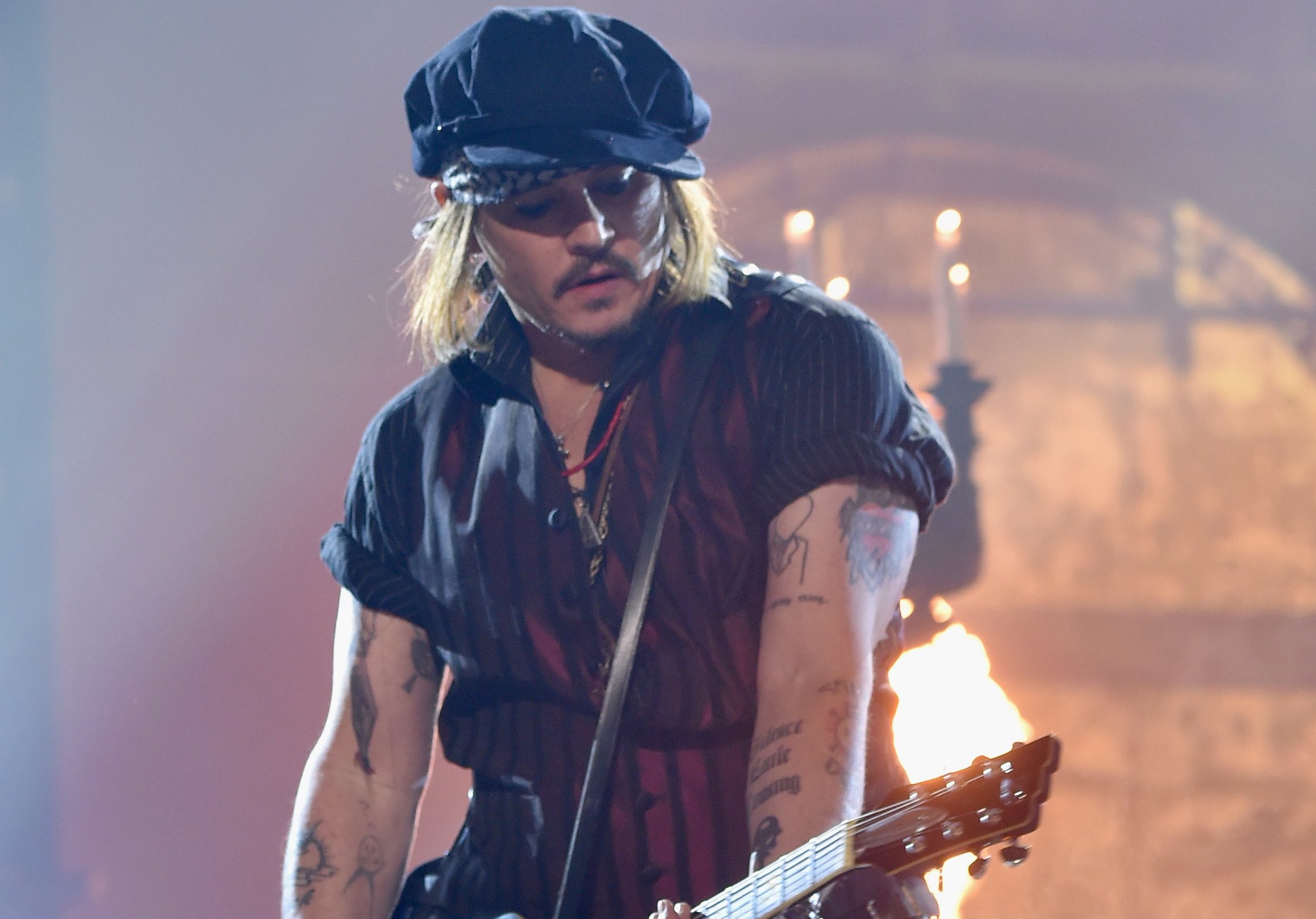 Johnny Depp will join a host of rock and metal stars both as an actor and a musician at this year's Classic Rock Roll of Honour awards night.
He will be attending the Tokyo event on Friday as part of a band alongside Jeff Beck, Jimmy Page, Cheap Trick, Kirk Hammett of Metallica, Slot Machine and Sarah Geronimo.
Though he is most famously known for his roles in films such as the Pirates Of The Caribbean franchise, Public Enemies and Sleepy Hollow, as a musician, Depp, 53, has featured in recordings by Oasis, Shane MacGowan and Marilyn Manson.
Last year he joined forces with Alice Cooper and Joe Perry to form the rock supergroup Hollywood Vampires, collaborating with Sir Paul McCartney, Dave Grohl and Joe Walsh to create the group's debut album.
Earlier this year, the band performed a tribute to Motorhead frontman Lemmy Kilmister at the Grammy Awards.
British guitarist Beck will receive the highest honours of the night, but former Eagles star Joe Walsh has apologised to his fans after saying he will be unable to attend the event.
https://www.youtube.com/watch?v=YXMHVn7Xd-k
Billy Anderson, chief executive of event organiser TeamRock, said: "TeamRock are delighted and honoured to have Johnny Depp joining us for what promises to be an unforgettable night.
"Johnny is a committed rock'n'roll fan and performer in his own right – to have him join such an amazing line-up of stars at the Ryogoku Kokugikan Stadium is going to make this a truly special Classic Rock Roll Of Honour."