A Dundee musician is hoping that Courier readers can help him identify the jute mill workers and their families featured in the promotional video for his pioneering new album. Michael Alexander spoke to him about the project.
Renowned Dundee musician Andrew Mitchell didn't start looking into his family's connections with the city's former jute industry until relatively recently.
The 35-year-old vocalist and bass player with successful bands The Hazey Janes, and Idlewild, became fascinated with the "rich and fruitful" history of the city's jute mills, where his great great grandparents, descended from Irish stock, once plied their trade.
But the gifted writer and producer's latest solo project takes the cross over between his family history and the city even further by coupling his love of architecture with a new instrumental album that invites the listener to explore his home city through a series of sumptuous melodies.
The album 'Themes for Buildings and Spaces', which will be released on Tape Club Records on April 28, has been inspired by eight architectural sites and open spaces ranging from the prevailing percussion of Lower Dens Works to the unnerving minimalism of The Howff.
Andrew said: "The compositions echo the materials, the everyday use and the romanticised memories of a post-war cityscape continually shifting and evolving throughout the decades – and encourage the nostalgist in all of us to consider a different view of the city of 'Jute, Jam and Journalism'."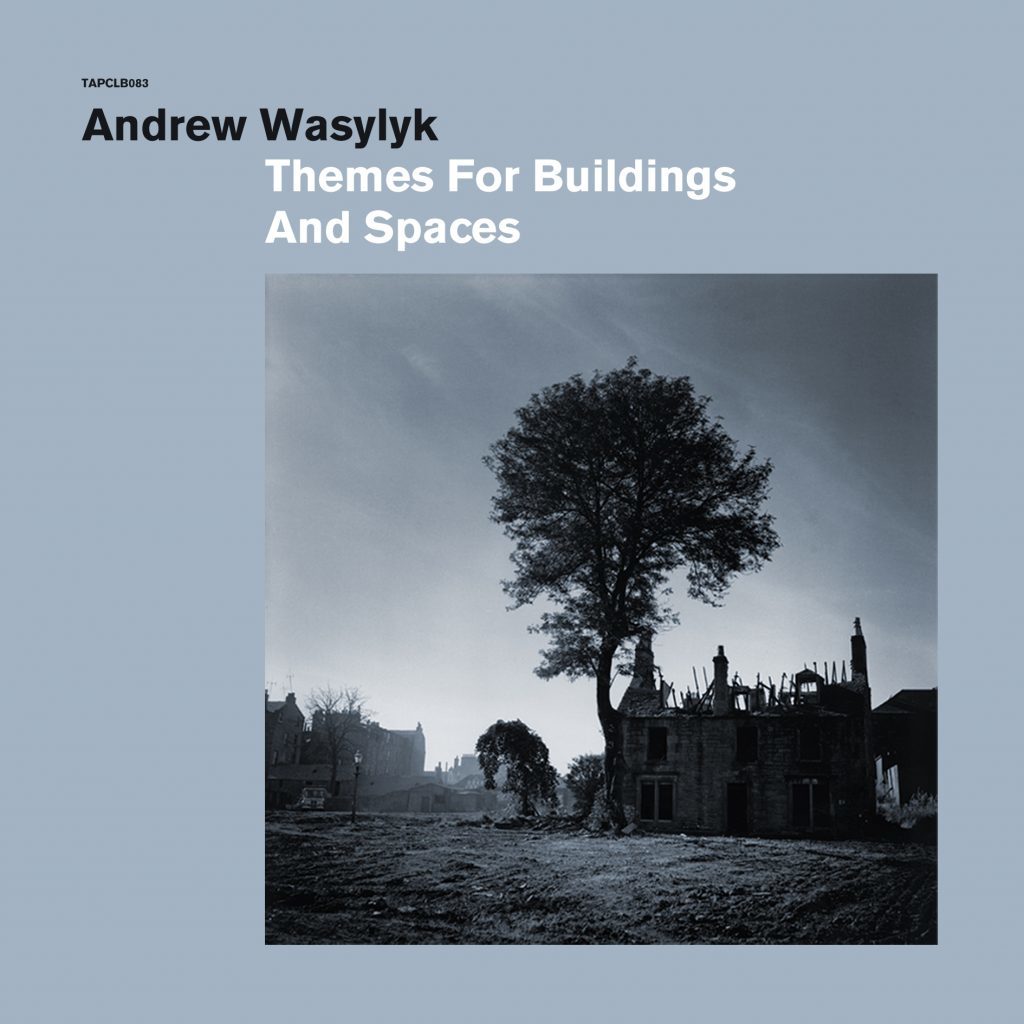 Andrew, who has recorded the album under the solo alias Andrew Wasylyk – in memory of his Ukrainian-born grandfather Ivan Wasylyk – explained that the album itself ranges from cinematic brass and strings to minimal piano.
The album sleeve features a photograph of the old Hawkhill being demolished in the 1970s, taken by internationally-renowned 'father of Scottish modern photography', the late Joseph Mackenzie.
Now, having produced a video for the lead track Drift based on Dundee Heritage Trust archive footage of Halley's jute mill workers embarking on an annual workers' picnic to Fife in the mid-1950s, he is asking Courier readers if they recognise any family members in the footage and hopes that people with information will get in touch.
He added: "Although I have manipulated the footage in the video, I would love to know if people recognise anyone in the footage.
"It shows an annual workers' picnic to Fife after a gruelling year on work in the mills.
"They played simple games like skipping, sack races and egg and spoon.
"One shot shows Halleys sacks getting used.
"It's an age of pure innocence."
This is Andrew's second solo recording under the Wasylyk alias – the first being the album Soroky named after the village where his late grandfather grew up in Ukraine, before being conscripted into the German Army during the Second World War.
Ivan settled in Dundee with his German nurse wife Ellse after being interred as a German prisoner of war in Perthshire and then remained in the country after his status became that of a displaced person.
"The idea for Themes for Buildings and Spaces was born out of a digital arts festival called Neon when I was commissioned to do a scaled down piece of work," Andrew explained.
"I finished the work then felt it had a life of its own. I wrote a few more pieces of music and felt it had become quite a cohesive piece of work. Then Tape Club Records in London got in touch and said they would put it out.
"Soroky had vocals, whereby this new album is instrumental, but they are not too far apart in that they are both cinematic in their feel."
Andrew said the instrumental work was "not necessarily new ground" for him, but it was new in so far as he had never before written new material about buildings.
"It's really an exciting project," he added.
"I grew up all over Dundee so it was nice to think about that. There's a piece called Menzieshill – I spent a lot of time there as a kid and went to nursery there. There's a piece called Via Crucis about St Andrews Cathedral, and a minimal piece written for the Howff.
"For these kind of pieces the whole kind of starting point is looking at the broader picture of buildings and materials and their everyday use. Because buildings in Dundee have had different past uses.
"It's a shamelessly romantic look at things. There's a lot to be said for that, and hopefully each piece encapsulates it."
*Anyone who recognises anyone in the film is asked to contact Andrew via info@wasylyk.co.uk
*Themes for Buildings and Spaces is released on limited edition cassette, CD and digital through Tape Club Records on April 28.