Sistema Scotland is a charity on a mission – and it's coming to Dundee this autumn. Named after the Venezuelan El Sistema orchestra movement, the pioneering charity's vision is to transform young lives through music.
Sistema's Big Noise orchestra programme fosters confidence, discipline, teamwork, pride and aspiration in children and young people from some of the most deprived areas of Scotland. There are already three Big Noise communities in Raploch, Stirling; Govanhill in Glasgow; and Torry in Aberdeen. And Big Noise Douglas is heading for Dundee this summer – two schools in the Douglas area of the city have already been chosen to take part and now Sistema Scotland is recruiting music teachers to bring Big Noise alive.
Nicola Killean, CEO of Sistema Scotland, believes passionately in the transformative effects the arts can have on individuals and communities, and in the potential of all children and young people. She is thrilled that the recruitment process has begun, bringing Big Noise Douglas even closer.
"It's a really big milestone finding the right staff," she smiles before explaining why Douglas was chosen for the next Big Noise location.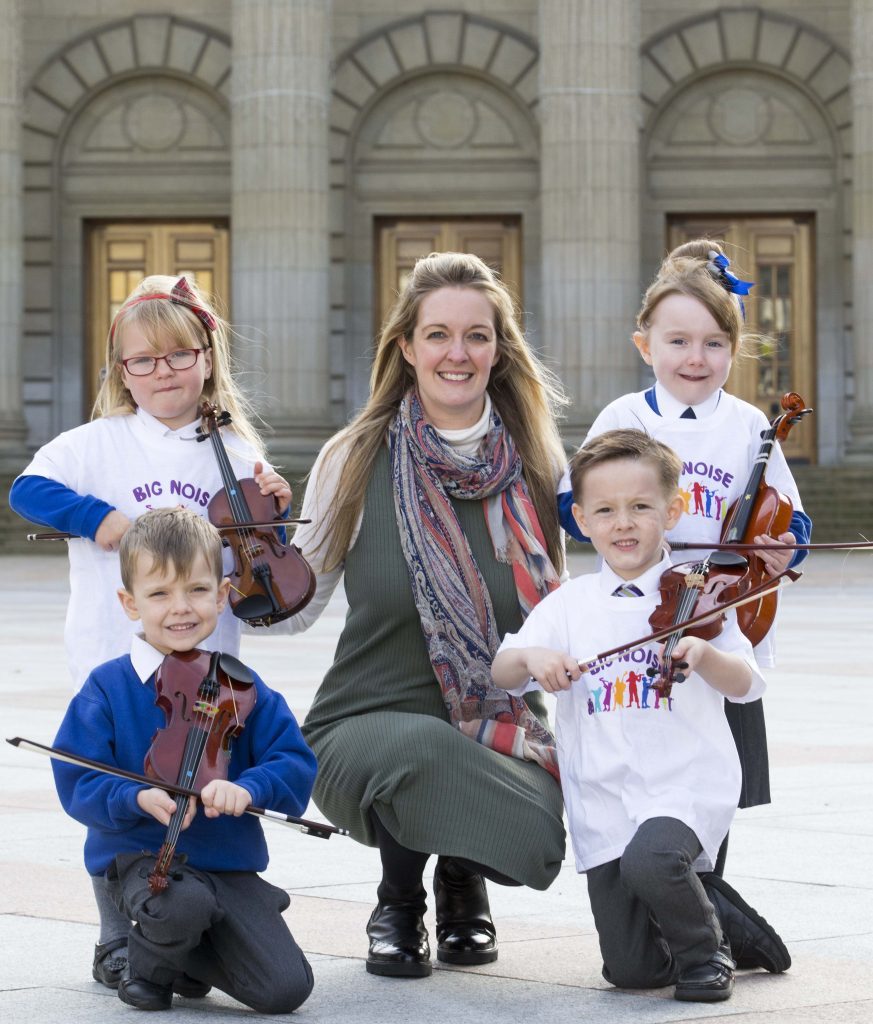 "We really wanted to come to Dundee and so we worked with Dundee Council, looking at areas and then specific neighbourhoods with additional challenges. Having narrowed it down to four or five communities, we realised Douglas was a perfect fit – there was a need but also a very strong sense of community, of families going back through generations," she says.
Nicola came to meet with head teachers from different schools and as a result, Big Noise Douglas will work with children from Claypotts Castle and St Pius primary schools in the autumn with their in-school orchestra programme. After the first year, as the orchestra expands and develops, the team will also work through after school clubs and in the nurseries.
"We have been working with the community for some months now and their enthusiasm for the programme is incredible – the schools are really up for it," enthuses Nicola.
"Although we've chosen two key primaries in the Douglas area, the programme is open to all children in the area. The main goal is to make sure families know about it and support their children.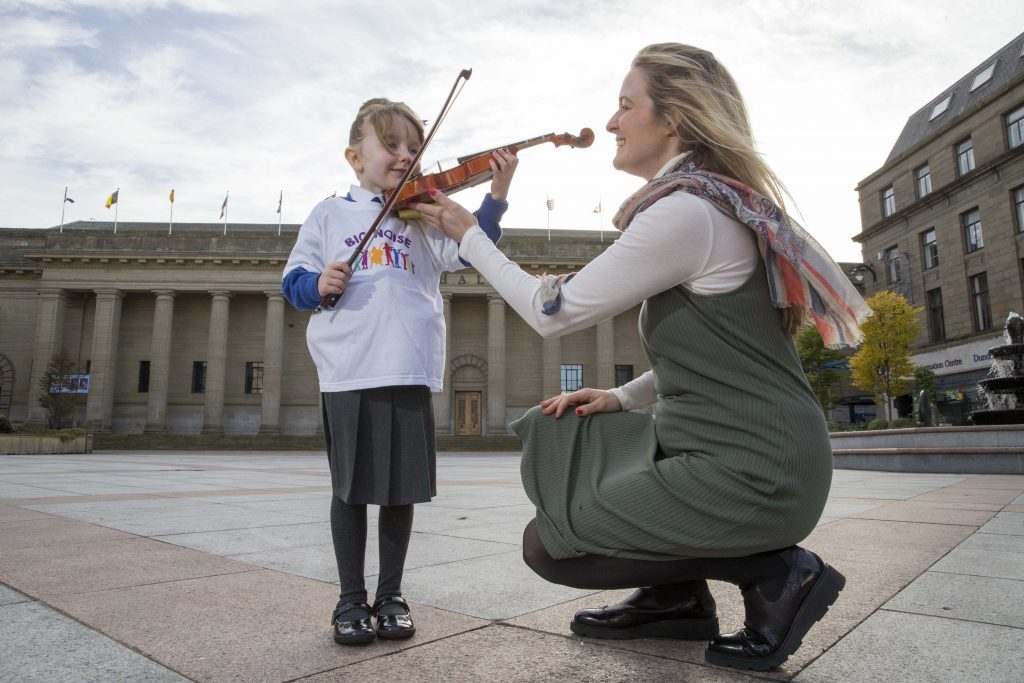 "We know it's not for everyone, but the reaction from parents has been almost overwhelmingly positive and any challenges can be worked through," she continues. "Most parents are supportive and realise it will their children opportunities they never had."
The plan is to work with an initial group of primary one to three pupils, and then to extend to children at nursery.
"In the long term we'd like to work with the children from birth, to be a part of their lives and to support them. The ultimate goal of Sistema Scotland is to allow the pupils to be what they want to be, for the music to enhance their ambitions, and make them aware of the support available to them to realise their potential."
Established Big Noise programmes have already brought tried and tested results: "We're seeing families where the young people have grown up and their ambitions have changed – they realise they can achieve more than they thought," says Nicola.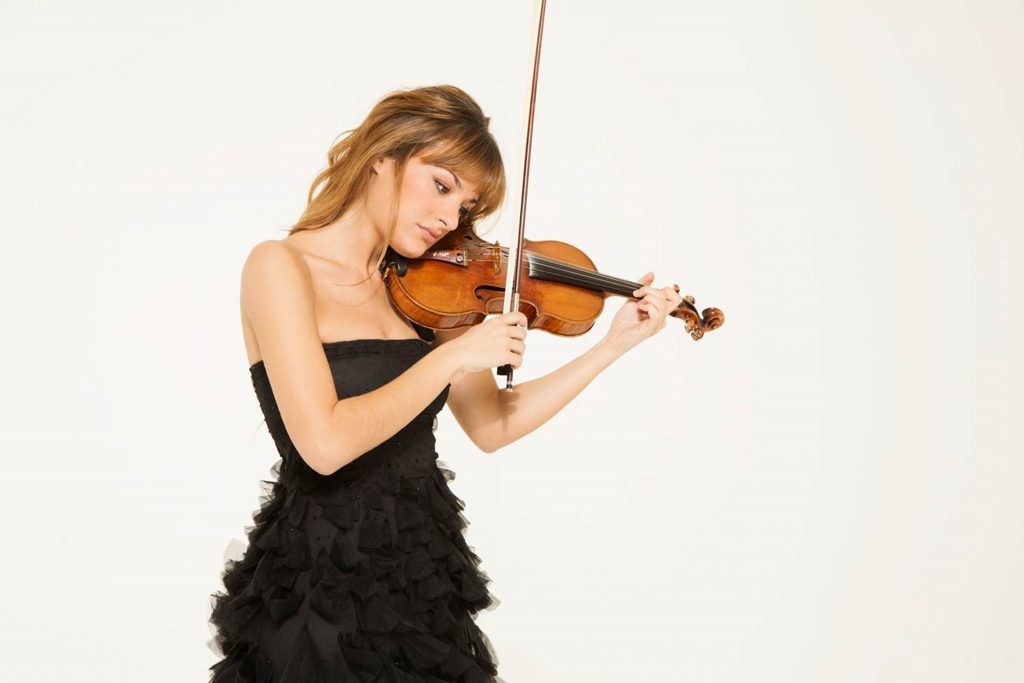 "We want them to be as ambitious as possible and we're committed to a long term engagement to give them the resilience and confidence to succeed in life."
World-renowned violinist Nicola Benedetti – who will be appearing at Perth Festival of the Arts on May 15 – is on the board of Sistema Scotland and is delighted with the launch of Big Noise Douglas. "The expansion of Sistema Scotland was always integral to its mission and to see them doing that so successfully is a joy and so heartwarming," she enthuses.
"It can be hard to actually implement something that demands consistent high quality and dedication and I'm so proud of them."
www.makeabignoise.org.uk