As Tae Sup wi' a Fifer returns with another eclectic line-up in Kirkcaldy, East Neuk-based event founder and musician James Yorkston speaks to Michael Alexander about his Fence Collective roots and how his recent ventures have grown from strength-to-strength.
If there's one thing that East Neuk-based singer-songwriter James Yorkston has learned from his musical travels home and away over the years, it's that "people are people".
But when the 46-year-old father-of-two is asked whether having children has changed his view of the world, he admits that he now wouldn't consider staying away from home for longer than a fortnight – unless someone paid him "extraordinary amounts of money" to do so.
"The kids are getting older now so I can Skype them, and that helps," he says.
"But I still feel it when I'm away. I was doing a show at the southern tip of India last year and you think 'this is bizarre that I've travelled all the way from Cellardyke.'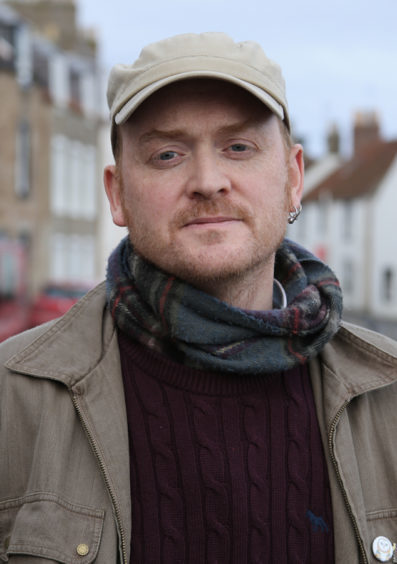 "It just seems such a long distance away from my children and all I'm doing is singing silly wee songs. I enjoy travelling but really miss my children. It makes you think."
The universal language of music will continue transcending boundaries in James Yorkston's world.
But on Friday May 18 he will face just an hour's commute from Cellardyke to Kirkcaldy with the return of his highly popular eclectic live music showcase Tae Sup wi' a Fifer at the Adam Smith Theatre – the first of three spring-summer shows.
Organised with support from Creative Scotland, the show features Ian McMillan – writer, broadcaster and presenter of BBC Radio 3's The Verb; folksinger, songwriter and activist Grace Petrie, and Withered Hand – aka Dan Wilson – who is regarded as one of the finest voices of the Scottish alt-folk and indie scene.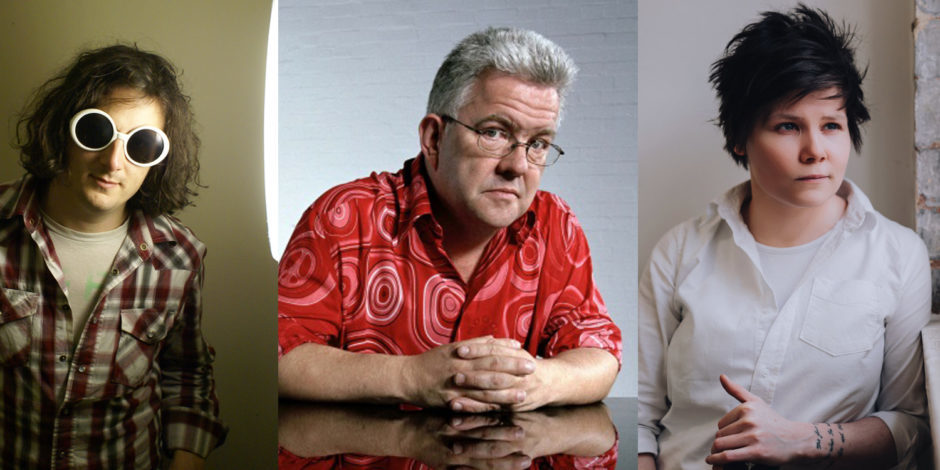 This will be followed on June 16 by influential American alt-folk music legend Michael Hurley; comedian, actor and performance poet Phil Jupitus and unorthodox indie-pop/folk-noir artiste Siobhan Wilson.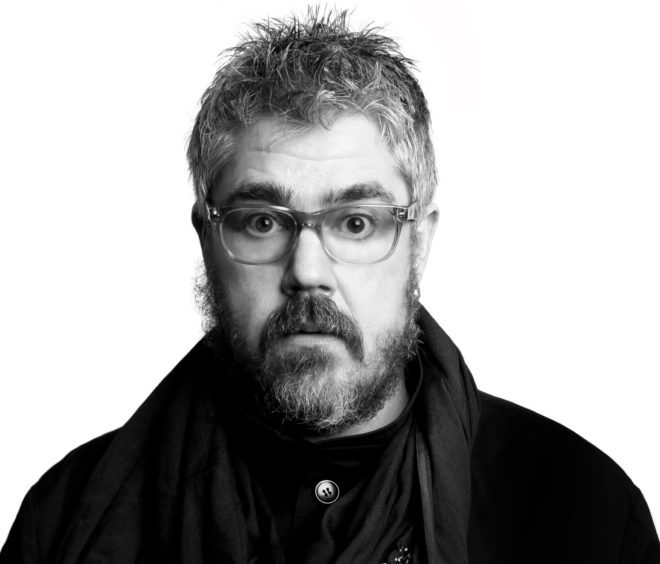 The July 14 show will feature an ultra-rare performance by American experimental musician Carl Stone performed in surround sound; the return of eloquent electronic folk-pop maestro The Pictish Trail along with a performance by Irish Traveller Thomas McCarthy.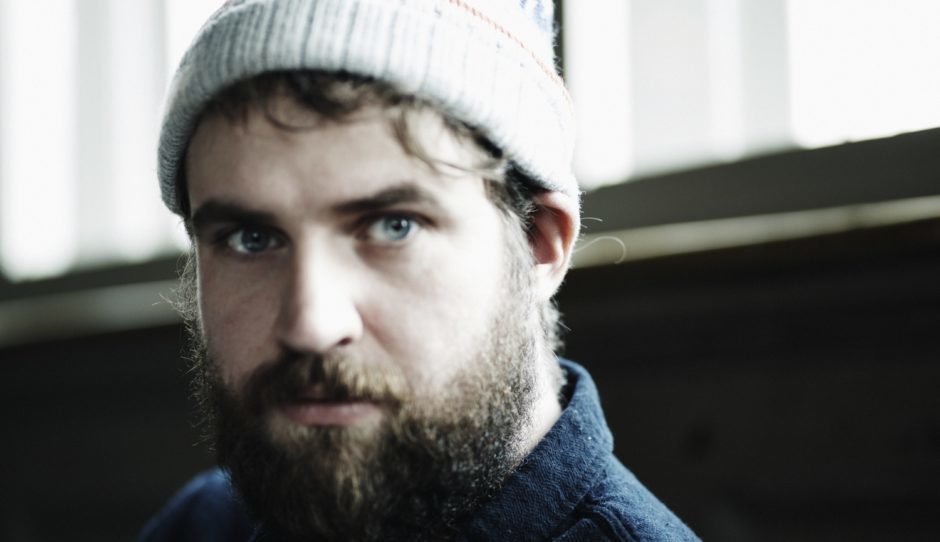 Tae Sup began in 2015, when James was invited to curate some live music and spoken word nights for the Adam Smith Theatre.
It quickly developed a reputation for its quality, diverse line-ups and laid-back, welcoming nature.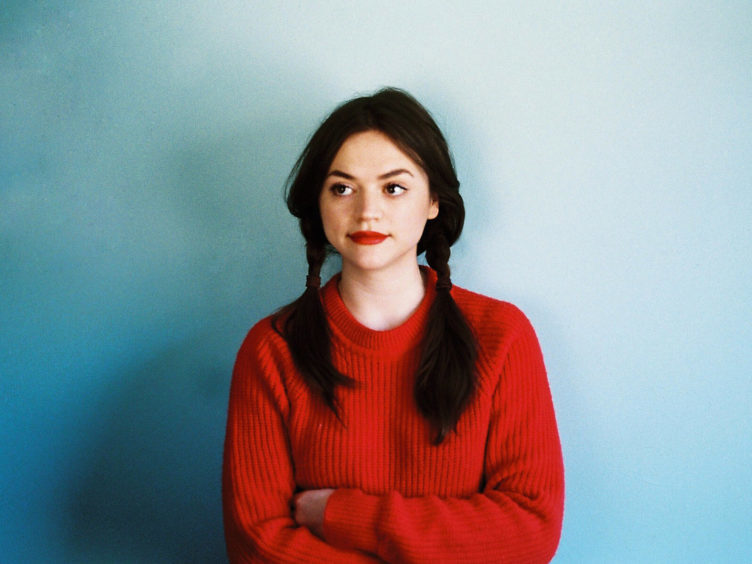 Diverse sets over the years have ranged from The Vaselines, Phil Selway (from Radiohead) and Scott Hutchison* (Frightened Rabbit) to Steve Mason (Beta Band), Karine Polwart and King Creosote.
As a fan of "stripped down" music and song writing, James, who started releasing records in 2001, is pleased with the way the largely "left of centre" event has slowly seen audiences develop, with the complimentary talents from different global avenues of indie, rock, folk, electronic and spoken word performance regularly capturing the imagination within the intimate 180-capacity venue.
But Tae Sup is about more than just putting on concerts.
"For me it was all about bringing music back to Fife, because when I was growing up I don't really remember having the opportunities to go and see that kind of artist," reflects James, who grew up in Kingsbarns.
"It's almost as if Fife is overlooked because it's so close to Edinburgh. People maybe play Glasgow and maybe Perth, but they don't come to Kirkcaldy so much.
"I've been delighted with the way it's landed – the way it's been received.
"The thing I've heard here the most is people saying thank you for putting it on, which is very gratifying."
James recalls there was a dearth of live music opportunities growing up in Kingsbarns.
But he and his friend Vic Galloway –who went on to work for BBC Radio Scotland – started discovering music through his dad's rock and roll collection.
Later, he was introduced to the sounds of radio DJ John Peel who "totally opened his eyes" to the realisation that he could listen to everything without being hemmed in by a particular genre.
He's not sure why at the age of 13, and living in the East Neuk, he got into Linton Kwesi Johnson who was singing about the descendents of the Windrush generation and their struggle to find their place in London.
"Maybe it was the rhythm of his lyrics," he laughs.
However, he does know that the East Neuk has influenced him – even if it's taken him a while to admit it.
"When I used to be asked this question I would always say no, (it wasn't an influence)," he says.
"But if you grow up in a rural area there's a lot more peace and quiet. There's the colours, the proximity to the sea, just the general feeling of space.
"It must contribute to what one does as a musician or as an author, a writer or whatever.
"Purely from a career point of view, the very fact we don't have 30 gigs on every night as you do in London, because we're not surrounded by that it does let you develop your own voice."
It was this creative freedom to develop without, as he puts it "worrying about a one-star review in a magazine", that led to James being an integral early member of the Fence Collective – that loose collection of Fife-based musicians including KT Tunstall, The Beta Band and Lone Pigeon – that became a cultural phenomenon.
Working with Anstruther-based Fence founder Kenny Anderson, aka King Creosote, the motivation to perform was "purely for pleasure" at a time when no one was looking to the East Neuk of Fife for music.
But when word spread and the record companies did start knocking, it awakened a wider appreciation from across the world.
"When Fence was running at full capacity as it were, I remember one gig at the Cosmos in St Andrews," he says.
"It was a funny gig, we were just mucking around – we were just having fun as ever, but we realised Domino Records were there, Mute Records were there.
"It was like 'hang on, all these guys from London have come up to see what's going on'.
"I talk to them about it now and they always say what excites them is when there is a scene of people helping each other and just joining in, a feeling of camaraderie, they really value that because the music has strong roots and the people growing out of it tend to have a strength a flavour that will last beyond one album. Everyone wants something that's rare."
James, who is signed to Domino Records, says the beauty of the East Neuk "really added a magic" to what was going on.
People would travel from all over mainland Europe and North America to see the East Neuk 'Home Game' shows.
But crucially, as well as the music there was a feeling of inclusion between the musicians and the visitors.
"There was no snobbery," adds James. "There was no green room. There was no back stage. It was just everyone. It was a natural extension of Kenny and myself horsing around in the wine bar at Aikmans (in St Andrews)!" he laughs.
James missed those kind of events when Fence scaled back its big events a few years ago.
But it was from those Fence experiences that James' own  Tae Sup wi' A Fifer was born.
"One of the great things about Fence was that you'd see all these amazing artists in your home town – for me in Cellardyke and Anstruther – and I kind of missed that.
"So working with someone who was at the Adam Smith Theatre at that time, we came up with the idea of Tae Sup.
"We got some amazing people in like Sheena Wellington, Karine Polwart. We started off with a really strong line up and it's kind of gone on from there.
"Also thanks to Creative Scotland we've been able to get artists who normally wouldn't come up to Kirkcaldy."
James says Tae Sup has also grown in strength thanks to the word of mouth support of artists.
"I'm a touring musician myself and it's very different when you get to an anonymous venue and there's no one to welcome you, it's not a supportive environment or maybe you're headlining and you have support but you get put in a different room and you don't really meet them," he says.
"There's a lot of venues on the road like that.
"But with Tae Sup I always try to welcome them with a good relaxed feel.
"Everyone gets the same set length really. There's no real headliner, it's programmed, everyone gets their slot. And there's always three amazing artists.
"Word is spreading and it's through that I've recently managed to get people like Philip Selway from Radiohead and The Vaselines, Scott Hutchison from Frightened Rabbit.
"It's a fun gig, easy and they are well treated."
James says that part of the fun for him is just programming the events – the "joy" of getting people up.
Everyone he's booked is someone who's music or poetry he's really into or he's really just wanted to see live.
"In general, I'm a fan of more stripped down music and song writing, so when you hear someone like Scott Hutchison from Frightened Rabbit or Steve Mason, or King Creosote doing it solo – that's always something I've always enjoyed," he adds.
"I just love hearing the roots of the song.
"How they sound just with the guitar or just with the accordion. You can really get to the heart off the lyrics or the melody. That is something that really appeals to me."
*James Yorkston presents Tae Sup wi' A Fifer – Ian McMillan/Grace Petrie/Withered Hand – Friday May 18, Adam Smith Theatre, Kirkcaldy.
For information on all the forthcoming dates go to www.taesup.co.uk
---
* This interview took place before the disappearance of Frightened Rabbit singer Scott Hutchison.