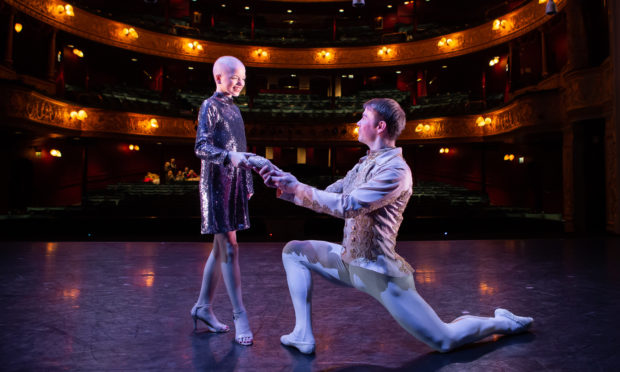 The inspiring story of a brave Perth girl whose dream it was to perform with dancers of the Scottish Ballet will be charted in a new BBC Scotland documentary being screened on Monday December 23 and on Christmas Day.
Five Wishes follows the story of 11-year-old Lily Douglas who last January was surprised by the company's principal dancers who revealed that her dream of dancing with the company, taking a backstage tour, and watching Cinderella would come true.
An avid dancer and a huge ballet fan, Lily has been battling a form of childhood cancer called 'Ewing's Sarcoma' and has been undergoing rounds of treatment.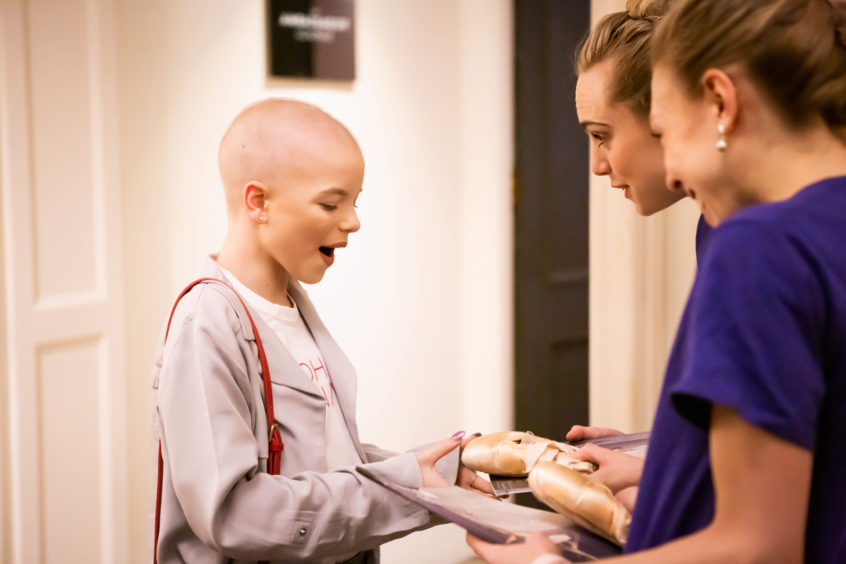 A family friend submitted a wish on Lily's behalf to Scottish Ballet's Five Wishes campaign for her to spend the day with the company.
Thinking she was attending a workshop at Theatre Royal in Glasgow, principal dancers Bethany Kingsley-Garner, Constance Devernay and Sophie Martin surprised her and announced that she would, in fact, be welcomed to watch the company take their morning class, before being invited to join them on stage.
Dame Darcey Bussell greeted Lily with a special video message, before she was taken on an exclusive backstage tour to the dancers' dressing rooms, and to see the sets, costumes and props.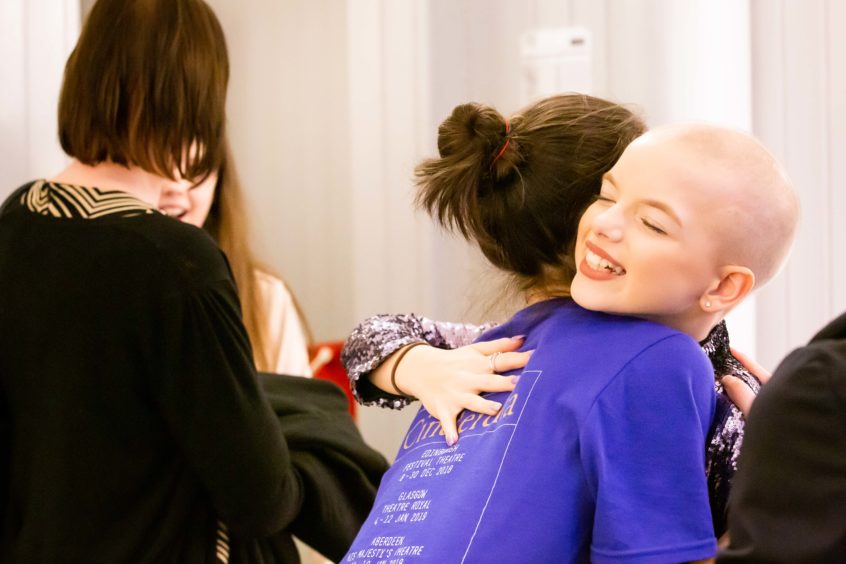 On stage, principal dancer Christopher Harrison, dressed as The Prince, presented Lily with her own custom, bejewelled pointe shoe, before she and her family and friends took to their seats to watch the magical and much-loved performance of Christopher Hampson's Cinderella.
The 'wish' was granted by Scottish Ballet as part of an initiative to celebrate their 50th anniversary year.
Over 400 were submitted, with over 100,000 votes cast by the general public.
The top 50 were presented to an esteemed judging panel which included Dame Darcey Bussell, Susan Calman, Fred MacAulay, Janice Forsyth, Christopher Hampson and Principal Dancer Christopher Harrison, before the final five were selected – including Lily.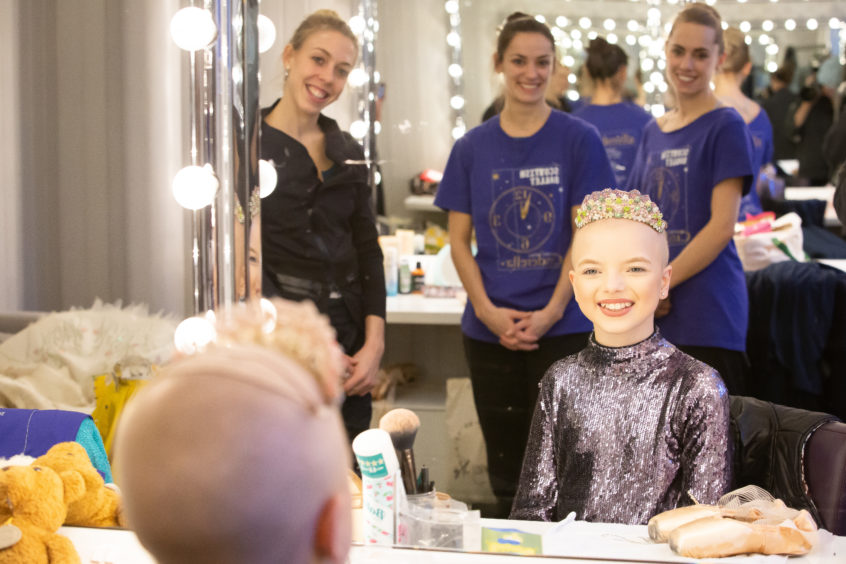 Monday's programme will take audiences behind-the-scenes of Scottish Ballet as they make the five creative and inspiring wishes come to life.
Other 'wishes' granted included an inspirational dance teacher who wished for her students to meet and dance with Scottish Ballet performers in their Aberdeen studio, to an aspiring young designer called Poppy Camden who joined Scottish Ballet on tour to work with the wardrobe department.
The final wish sees musician Colin Bowen, who is currently living with Parkinson's, conduct the 70 strong Scottish Ballet Orchestra ahead of the world premiere of The Snow Queen, which ties together the wishes and the anniversary year.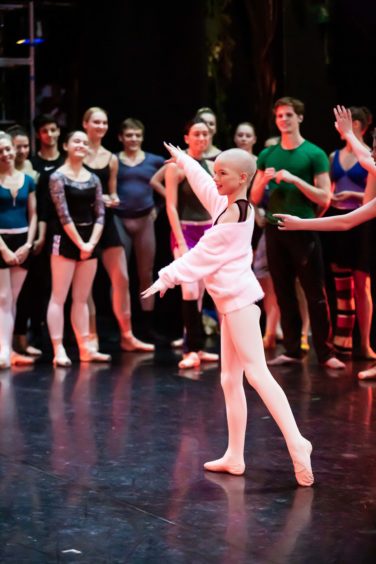 Scottish Ballet's CEO/Artistic Director Christopher Hampson said:  "We have had the opportunity to welcome each person into the Scottish Ballet family and thank them for their continued support.
"This journey has shown us the power of art and dance, not only in inspiring people, but in bringing them together."
*Five Wishes airs on Monday December 23 on BBC One Scotland from 7pm to 8pm and on Christmas Day on the BBC Scotland channel also from 7pm to 8pm.