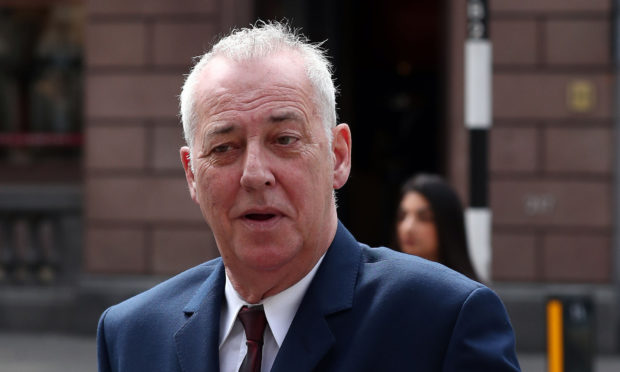 This week, Paul sneaks a peak at an historical parade of nude sculptures and ventures inside No. 9…
NEXT WEEK'S TV
MARY BEARD'S SHOCK OF THE NUDE
Monday, BBC Two, 9pm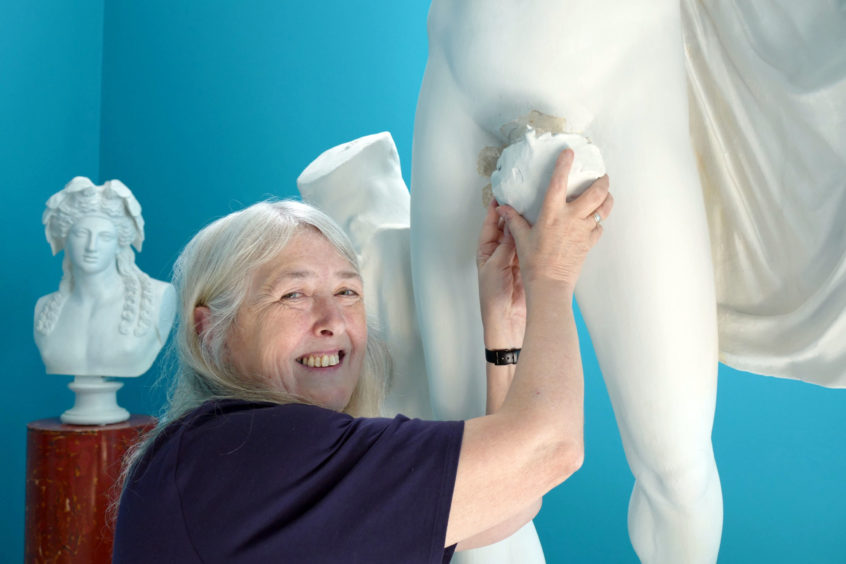 The history of Western art is crammed with naked bodies. Mary Beard casts her shrewd expert eye over this orgiastic obsession in a probing, irreverent and informative two-part series, wherein she grapples with "the problems, the anxieties and the scandals surrounding the image of the naked body ever since the Ancient Greeks." The art establishment has always tried to defend itself from accusations of supporting the objectification of women, but Beard sees right through such mendacity, hypocrisy and gross oversimplification. She analyses problematic expressions of the erotic male gaze – many of them considered masterpieces – and looks at how female artists have responded to this fig-leafed tradition. She also traces the history of idealised naked men in art.
INSIDE NO. 9
Monday, BBC Two, 10pm
All good people agree that Steve Pemberton and Reece Shearsmith's darkly comic anthology series is one of the best and most consistently inventive television shows of recent years. Series 5 kicks off in a football referee's changing room before, during and after a fraught match. David Morrissey plays a consummately professional ref on the verge of retirement, with Pemberton, Shearsmith and Ralf Little as his temperamentally mismatched linesmen. Although it's not one of the strongest episodes – it feels quite slight by Pemberton and Shearsmith's usual standards – it still displays their impressive ability to weave comedy, drama and rounded characters into a single 30 minute narrative. They're masters of the form, Rod Serling by way of Victoria Wood and Alan Bennett.
UNIVERSAL CREDIT: INSIDE THE WELFARE STATE
Tuesday, BBC Two, 9pm
Universal Credit is the biggest and most controversial (i.e. catastrophic) overhaul of the welfare state in a generation. The government insists that it was supposed to simplify the benefits system and encourage the unemployed back into work, but instead it has caused chaos and suffering for the millions of people who rely on it to survive. It has driven claimants further into poverty. People are dying as a result. This sobering series gains access to the much-maligned Department of Work and Pensions. We also meet sympathetic jobcentre employees and claimants, including a desperate middle-aged man who's recently been made homeless, and a single mother of two who struggles with depression and anxiety caused by her dire situation.
BARRYMORE: THE BODY IN THE POOL
Thursday, Channel 4, 9pm
In March 2001, Stuart Lubbock died at a drug-fuelled party held at Michael Barrymore's home. To this day the case remains unsolved. This research-heavy, 90-minute documentary attempts to examine the full, murky story. Preview copies weren't available at the time of writing – possibly for sensitive legal reasons – but it sounds potentially fascinating. The Lubbock case is rife with unanswered questions, as no one has ever spoken openly about what happened that night. We do know that Barrymore denies any involvement and that his once successful career has, for obvious reasons, never recovered. The film features contributions from members of the Lubbock family, as well as eyewitnesses, detectives and forensic pathologists. Barrymore himself appears only in archive footage.
FILM of THE WEEK
CREED
Thursday, Channel 5, 10pm
The Rocky franchise seemingly reached its natural conclusion with the elegiac Rocky Balboa in 2006, but nine years later it was successfully revived by this solid film in which an elderly Rocky (Stallone was Oscar-nominated for his touching performance) coaches the son of arch rival/best friend, Apollo Creed. It hits all the classic Rocky beats, but with a vibrant contemporary style of its own.
LAST WEEK'S TV
DOCTOR WHO
Sunday January 26, BBC One
Fair play to Chris Chibnall, he managed to keep the return of good old Captain Jack (the effervescent John Barrowman, having a ball as usual) under wraps; a welcome rarity in this spoilerific age. Also, in another fine twist, this enjoyably berserk episode introduced the first person of colour to play the Doctor. Or did it? I don't trust Chibnall to satisfactorily conclude his intriguing story arc, but I'll gladly eat humble P if he does.
BRING BACK THE BUSH: WHERE DID OUR PUBIC HAIR GO?
Monday January 27, Channel 4
Like so many young women today, body positivity activist Chidera Eggerue habitually shaves off all her pubic hair. In this full frontal documentary, she decided to grow it out again in a bid to encourage women to ignore harmful and unrealistic cultural pressures and be proud of their natural bodies. A serious and saddening essay with a good, responsible political message.
YOUNG, SIKH AND PROUD
Tuesday January 28, BBC One
The late Jagraj Singh was the most prominent Sikh spokesman in 21st century Britain. Hosted by his non-religious brother, the liberal journalist Sunny Hundal, this ruminative documentary explored the wider societal implications of the opposing views that tore them apart. It was a quietly anguished, occasionally quite tense report in which Hundal, with commendable honesty, sought to understand the complex nature of faith-based divisions.