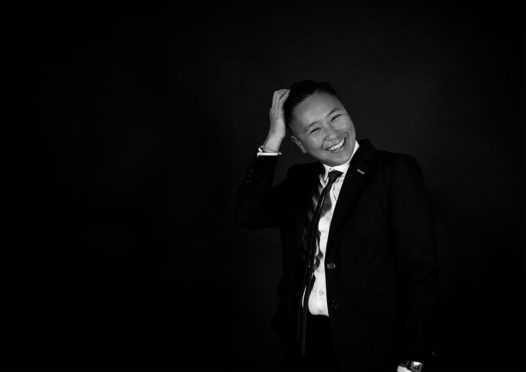 A Dundee University student is to receive the red carpet treatment when her latest movie is showcased in Edinburgh.
Sophia Shek, a Scottish Chinese filmmaker is to host the premiere of her film Go Back To China at the Edinburgh International Film Festival (EIFF).
The graduate from the Duncan of Jordanstone College of Art and Design has already worked on some of Hollywood's biggest franchises.
She claimed her university experience has played a huge part in setting the scene for her film industry career.
She said: "I love drawing and grew up watching cartoons on TV, so this really inspired me to study animation.
"My degree was so varied and I felt it provided me with a good understanding of the industry."
She has also taken lead roles on major Hollywood movies such as Thor: The Dark World , Snowden and Transformers: Age of Extinction.
Her latest movie Go Back To China is about a spoilt Chinese-American fashion school graduate who is forced to work in a toy factory when her trust fund is withdrawn.
Go Back to China, which is nominated for a EIFF Audience Award, will be screened on Monday, June 24 and Wednesday, June 26 at 8.30pm at the Vue Omni Centre, Edinburgh.