The Scottish Crannog Centre in Highland Perthshire has launched an ambitious bid to move to a new spot on Loch Tay at a location 12 times the size of the current site.
The centre hopes to purchase a piece of land currently used as a picnic area at Dalerb on the north side of the loch and will use the extra space to build multiple crannogs at the Perthshire beauty spot.
The Crannog Centre has now applied to the Forestry Land Services to buy the ground at Dalerb and hs launched a petition to gain support for the plans, which will be produced alongside the application.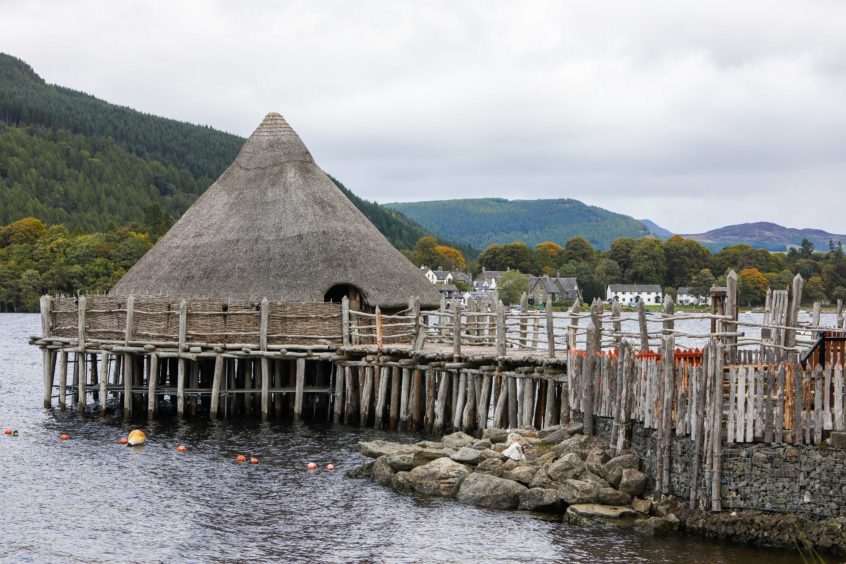 Directors at the centre hope the new vision for the future of the Crannog Centre will create more jobs and allow them to launch a new apprenticeship scheme.
Mike Benson, managing director, hopes by moving across the water and building a new museum it will allow the centre to become more sustainable.
Mr Benson said: "The crannogs will remain the same size but there will be multiple ones.
"Maybe we'll start at two and see where we go from there. This is only the start of the process and there are no guarantees.
"To make our case as strong as possible we need to show community support; we know there is a lot of affection for the centre and the work we do, so we are asking for our visitors and local community to help us make the move.
"If we are successful, we will consult and work alongside the communities we are here to serve as we take the plan to fruition.
"For clarification, access to the loch and a picnic area will remain.
"We would also love it if people would come and visit to show their support – the exhibition at the centre has been completely upgraded with much of our collection on show for the first time."
The Scottish Crannog Centre is a living history museum and Mr Benson believes the new vision will create a longevity for the centre so they are able to "continue to tell the story of the Crannog dwellers from 2,500 years ago".
On Saturday, the Crannog Centre launched their new year long exhibition Bridge That Connects Communities 2,500 Years Apart centred around ancient musical instruments found on the banks of Loch Tay.
To sign the petition and support the Scottish Crannog Centre's move visit www.ipetitions.com/petition/help-the-scottish-crannog-centre-move