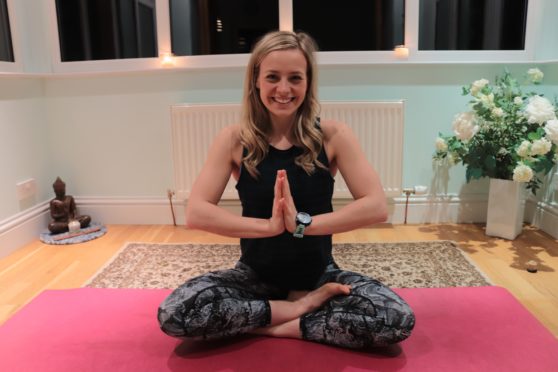 The UK faces an uncertain few months ahead thanks to coronavirus, with many struggling to cope with the huge social changes. Gayle Ritchie explores ways to stay happy, healthy and connected…
Since the coronavirus outbreak gripped the world, our lives have been completely turned upside down. It's a situation which has left us reeling.
Work from home, they told us. Don't leave the house, they told us. Avoid contact with people or you could become infected and – worst case scenerio – die.
As the situation has unfolded quickly, much of the information has seemed confusing and contradictory leaving many of us feeling fearful and anxious. Can we visit our elderly relatives, or those with underlying health issues? Is it a risk worth taking?
Is it okay to talk to people if we stand far enough apart? Is it wise to go to the supermarket or travel on public transport?
As we hunker down into our new future of social distancing, self-isolating and lying low, it's important to stress that it's not all doom and gloom.
Sure, pubs, clubs, restaurants, cafes and cinemas have shut for now, but there are still plenty of opportunities to have joy in our lives – we just need to consider things from a different point of view.
If we remain connected as human beings and as a society, we can and we will get through this together.
Here we look at ways of staying strong, healthy and happy in mind, body and soul over the next while – in essence, how to stay sane!
HEALTHY BODY, HEALTHY MIND
Panicking because you can't get to the gym? There's no need to turn into a couch potato!
Loads of groups are live streaming online exercise classes, from yoga and pilates to weight-training, bootcamps and dancing, most of which are free.
Michaella Robb, who runs Forfar-based Sattva Wellness, says her live yoga classes are proving hugely popular.
"I've had a massive, positive response with friends from all round the world asking to join the class," she says.
Dundee-based Ali Henderson, aka Yoga Stuff, began posting YouTube videos of pilates classes using tinned foods as hand weights so that loyal and new followers can maintain (or attempt to achieve) abs and buns of steel.
Meanwhile, Dunblane-based danceSing, a fitness company founded by former Scottish ballet dancer Natalie Garry, is live streaming classes which include dancing, singing, stretching and pilates.
"We're encouraging people to dance like nobody's watching in the comfort of their own homes!" says Natalie. "It's important to stay fit mentally, physically and emotionally while staying indoors and we want to keep social connection strong."
Prefer to exercise outdoors? If you've got a garden, why not devise your own outdoor workout? Circuit training is a great idea. Try squats, planks, burpees, press ups, lunges – if you're stuck for ideas, head online.
Of course, now really is a great time to step outside for a run, jog or walk – keeping our social distance, of course. Just think of all that beautiful, fresh, virus-free air…
And there's no ban (yet) on horse riding, fishing, cycling or wild swimming, provided you strictly follow health and safety guidelines.
Keeping your mind active during this trying time is also hugely important. But now that your regular pub quiz is cancelled, what to do?
There are lots of quizzes held in "real time" online and Edinburgh pub quiz empire Goose's Quizzes are livestreaming a quiz nightly. In the company's words, you can "get quizzical without getting physical".
There's a live chat function so you can engage in witty pub quiz banter, as if you were there in the room.
Also check out Bongo's Bingo, which will be live streaming a fun "definitive bingo experience" on Twitch.
Pre-coronavirus the events, which were held in venues across the globe, revolved around bingo but were enlivened with impromptu raves, naff prizes and booze.
How exactly this wild shared social extravaganza will translate to your living room is unclear, but fair play to them for trying.
SING FOR SANITY
Singing gives you a buzz – and don't we all need a buzz right now?
Got Soul Choir, a Scottish charity set up in 2012, aims to bring people out of loneliness and isolation and get them together to sing soul music! For now, live rehearsals across the country have been axed, including in Dunfermline and Dundee, so instead, they're setting up live video sessions via Zoom.
"This means we can see and hear each other in real time going through our harmonies," says director Maryam Ghaffari.
"Our message is – together we'll get through this and sing ourselves happy!"
Rock Choir, described as being the "world's largest contemporary choir", and with groups in Perth, Stirling and Glenrothes, is hosting live daily singing sessions online.
Crooners of the world, unite!
CABIN FEVER CRAFTS
If there's ever been a time to dig out your old sewing machine, it's now. Create while you isolate via crafting, if you will!
Sew Confident, a UK sewing tuition franchise with an outlet in Dundee, has moved its business online to help customers, with a focus on the social and de-stressing side of the hobby.
"Our first live sewing class was fantastic," says director Jenny McCreary.
"I was so glad of a distraction for a few hours even though I was technically working!"
The franchise plans to do live classes rather than pre-recorded so people feel the benefits of social interaction.
"We made a dress in under four hours with tea breaks and loads of chat and laughs along the way," says Jenny.
"We're aware people might be a bit afraid of the technology involved but we're creating video guides that can be watched prior to joining the class."
Jenny says the franchise has seen a rise in sales of craft kits.
"It seems while everyone else is stockpiling toilet paper, my crafty customers are buying up embroidery floss, fabric and sewing machines!" she says.
"I think those with hobbies will be able to keep themselves content in isolation more so than someone relying on TV.
"It's never too late to pick up a hobby and feel the de-stressing effects a bit of needlework can bring into your life."
Meanwhile, Karelia House, which bills itself as "Scotland's premier craft destination" near Aberfeldy, is keen for customers to stay in touch.
Co-founder Sam Weir says: "We're here to help those that need inspiration during these times of uncertainty and isolation.
"We'll have regular posts online of mini projects people can do at home, from the art of Sashiko to making new covers for cushions."
Perth-based Royal Scottish Geographical Society has come up with the idea to "Knit the RSGS".
The concept is simple – people submit something to the charity that's knitted, crocheted or sewed, and that has links to the RSGS.
Items could be anything from the Kon-Tiki boat, to the Apollo 11 spacecraft, to Greta Thunberg, David Attenborough, Annie Lennox, Gordon Buchanan or Ernest Shackleton.
The RSGS, which has been forced to cancel its public talks programme, hopes to run an exhibition of the best entries when things return to normal.
The hope is to also run a gallery of knitted items in the RSGS' quarterly magazine The Geographer.
Chief executive Mike Robinson says the idea is "absolutely a response" to coronavirus.
"We thought it would be a really nice thing to do to set people an exercise – a competition – to partly take the mind of things," he says.
REDECORATE
In these extraordinary times, our homes are becoming increasingly important as places of sanctuary, peace and protection. It's well known that our surroundings have a significant impact on our well-being, so how do we ensure our potential isolation doesn't feel like incarceration?
Antonia Burnett of Dundee-based Saving Graces Interior Designs says as we "start to pull up the drawbridge", now is the perfect time to fix, mend, clear and clean.
"Let's grow flowers on windowsills and wonder at Mother Nature…at least until the toilet roll runs out!" she jokes.
"A lengthy period at home could provide a unique opportunity to really consider the spaces we live in, and question whether we're making the most of them.
"I heard paint is selling almost as fast as toilet roll, so it seems many of us are already planning home improvements."
Antonia has some inexpensive ideas to get started including decluttering, creating a reading area, using softer lamp lighting to create a calm, relaxed feeling, and if you're planning to redesign your interior, she suggests sticking to one style, whether rustic or Scandinavian.
If you aren't sure what style you would want to achieve, Pinterest and Instagram are great resources for inspiration.
Antonia's top tip for choosing paint colours is to work with the orientation of the room itself.
"A northern light can make colours appear cooler while southern light can saturate the room, making colours appear lighter," she says.
"Always buy a tester pot before going ahead to avoid any costly mistakes."
STAY CONNECTED
Many regard the Scottish Men's Shed Association and Scottish Women's Institute (SWI) as vital social connections, enabling them to build friendships, share skills and knowledge.
Now that events and meet-ups have been cancelled, members have been advised to think about new ways of staying in touch.
Val Garland, president of Cults and District SWI in Fife, says social media is helping people to keep connected.
Jason Schroeder, executive officer of the Scottish Men's Shed Association, is encouraging members to keep in touch via regular phone calls and in "face-time" via Facebook Messenger, Skype or Zoom if possible.
"Our Scottish Shedder newsletter is published every six weeks and we hope that will also keep their chins up under these testing circumstances," he adds.
If you're on your own and in need of a chat, check out quarantinechat.com, Sign up free and you get random calls from other isolated people.
The site says: "We simulate the magic of having a surprise conversation with someone – something becoming increasingly rare during a viral epidemic."
If you're a church-goer, look out for live services online.
COPING WITH FEAR
As we hear reports about the coronavirus death toll climbing, many of us become anxious, fearful and panicked; it's a natural response.
Lynsey McMillan, a psychotherapist based in Montrose, says while it's normal to experience fear and anxiety, it's important to keep your spirits up and stay calm during this troubling time.
"This situation has the potential to trigger many people, especially those with previous traumas or current mental health issues and induce the 'fight or flight' response – this is why we are seeing panic shopping and other hasty behaviours," she says. "Others may feel paralysed or frozen.
"To reduce anxiety we need to do things that either bring our wise
minds online or get in touch with our bodies and do things to soothe it or shift gear.
"Writing lists and having achievable plans are one way of staving off panic. Moving your body either through some form of activity or by stretching or dancing will also shake off some of the fear."
Lynsey says keeping to a routine will help alleviate the "sense of chaos" so if you are working from home or the kids are off school try to establish a daily structure.
It's tempting when we're anxious to disappear into unhelpful distractions like mindless scrolling on social media, bingeing on food, alcohol or cigarettes, or staying up late.
These behaviours only offer temporary relief and increase that sense of being out of control, she says.
"While none of us have chosen this situation we can at least choose our response to it and do something positive – for example, this may be a good time to learn a new skill or catch up on some reading or gardening."
Lynsey is also aware that while spending more time with family may be a welcome opportunity to share quality time, it may also be a pressure cooker of mounting tensions.
She suggests sharing chores and dividing the home into shared and private spaces so everyone has somewhere undisturbed to go if they need peace.
Reaching out to others is hugely important. "If you know someone who lives alone, reach out to them," she says.
"Check on friends and family and try to stay connected on a regular basis, whether through social media, Skype or however you can.
"But if this situation is getting you down, talk to someone you trust, and cry if you need to – it will release stress and you will sleep better.
"Many counsellors offer online and phone sessions." montrosecounselling.wixsite.com
KIDS AND CORONAVIRUS
For many parents, the prospect of having to support their child's learning from home – and lay on 24/7 entertainment – may seem daunting.
Nicola Anderson of leading online tutoring service MyTutor suggests setting up a desk in a quiet corner of the house where your child can keep their laptop, textbooks and notes – they'll find it much easier to focus and the rest of the family can continue life as normal.
"Without the structure of the school day, and without the engagement of peers, motivation and energy can take a dive.
"Help your child set up a timetable that'll work for them and covers the subjects they need," she says.
"Divide up periods of study with active breaks. Make sure your child moves, goes outside, eats meals at the appropriate times and has offline conversations."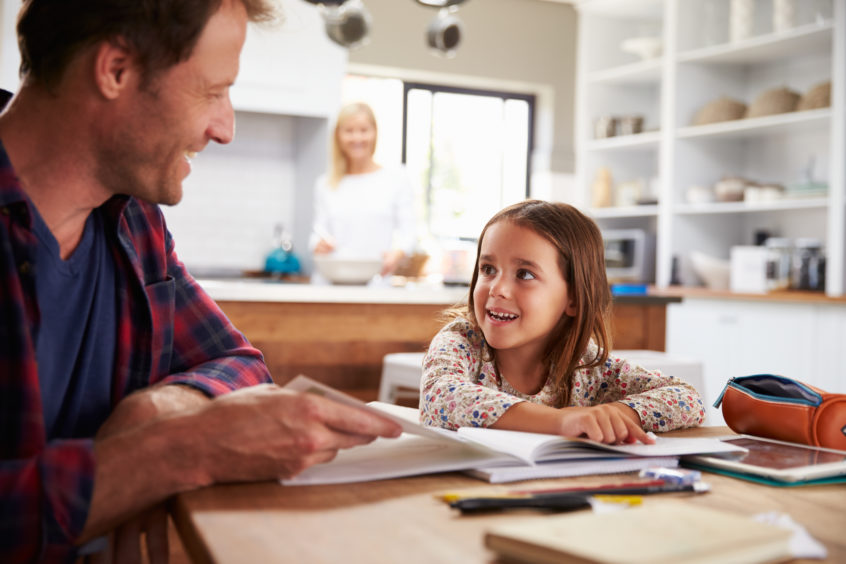 Nicola suggests setting ground rules around phone use, pointing out that while some communication is positive for their mental health, the opposite is true when social media fuels feelings of isolation and anxiety.
She also advises getting online support. "Self-study is an incredibly hard skill to master and secondary school pupils may struggle without someone actively explaining concepts to them," she says.
"It's worth finding an online tutor who can help your child fill in any gaps in knowledge.
"Online lessons are like having a face-to-face Skype call with a tutor but with an interactive whiteboard on the screen too, so students can upload documents and make notes.
"A tutor can keep students on track with the syllabus and give them a much-needed boost of confidence in what is a confusing and challenging time."
You can also find free education resources for all academic levels at educationcity.com
Parents with babies can check out Baby Sensory Dundee's Facebook page for fun, live streamed games, singing, dancing, playing and bedtime stories.
Or see fiveminutemum.com, a website jam-packed with fun activities "for busy people to do with little kids".
Stay safe and well, folks.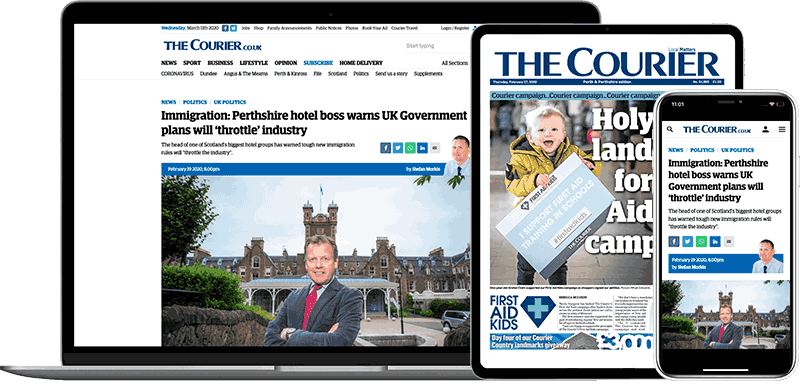 Support The Courier today.
The Courier is committed to delivering quality content to our communities and right now that's more important than ever, which is why our key content is free. However you can support us and access premium content by subscribing to The Courier from just £5.99 a month. Because Local Matters.
Subscribe