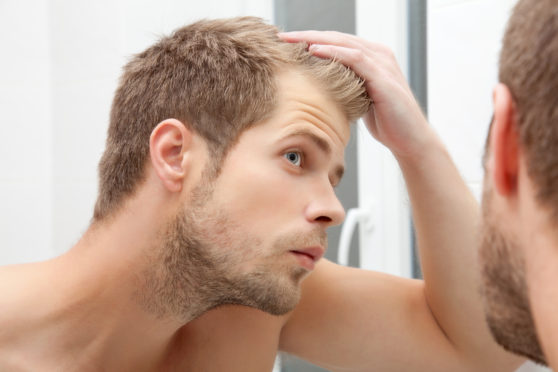 If your hair is starting to look the worse for wear without regular trips to the hairdresser, here are some tips from a professional.
Let's be honest, how did you feel when you looked in the mirror this morning?
For the vast majority of us, it's a tough time on many levels and, although we appreciate there are far bigger priorities, we'd probably be lying if we said we were thrilled with our appearance right now.
With salons shut and haircuts and colour treatments overdue, many of us are seriously missing our hairdresser. Indeed, when the lockdown restrictions are lifted, they're one of the first businesses we will call.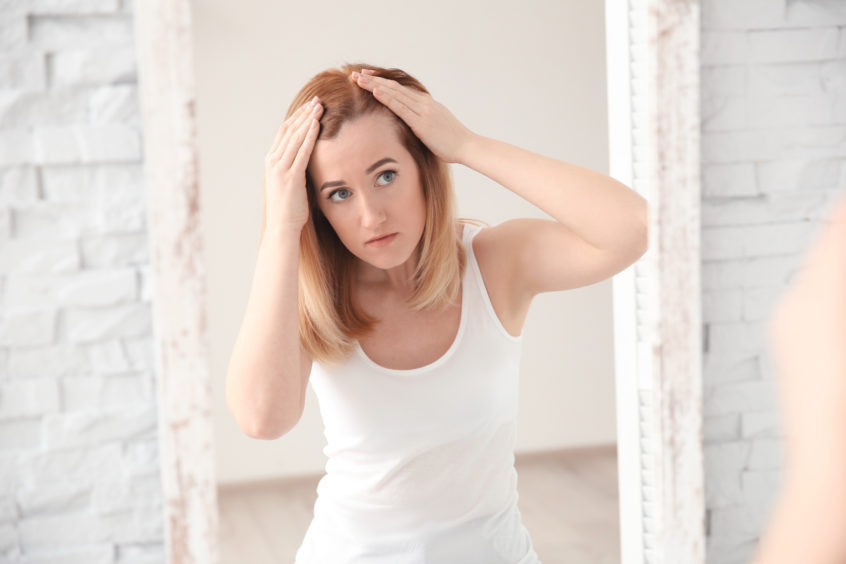 However, with the lockdown restrictions in place for a little bit longer, what can we do to make the most of our hair in the interim?
Some of us have already started thinking about trimming our own locks and a lot of men have responded to the situation by shaving their heads entirely. This is definitely a low-maintenance way of managing your hair in isolation, but it's not for everyone.
Even though we're not out and about much during lockdown, it's still important for our own self-esteem to look after ourselves and that includes making sure our hair is clean and tidy. But if our roots are getting on our nerves or split ends are a bother, what can we do about them?
Emma Docherty of Emmie Hair in Perth, who recently celebrated her first year in business, has some top tips for our lockdown locks.
"With – almost – nowhere to go, view lockdown as an opportunity to detox," she advises.
"Detox washes are available to remove build-up every few washes, or try a shampoo containing apple cider vinegar which acts like a toner for the hair and scalp, removing dirt, oils, product residue and hair water deposits, not to mention making it super smooth and shiny.
"And cut down on heat styling – however tempting it might be to blow dry and straighten your hair to the max, simply to make it look better, try to cut down on heat styling," she continues.
"Instead, incorporate a treatment masque into your routine – boosting hydration can help hair appear healthier and become more manageable."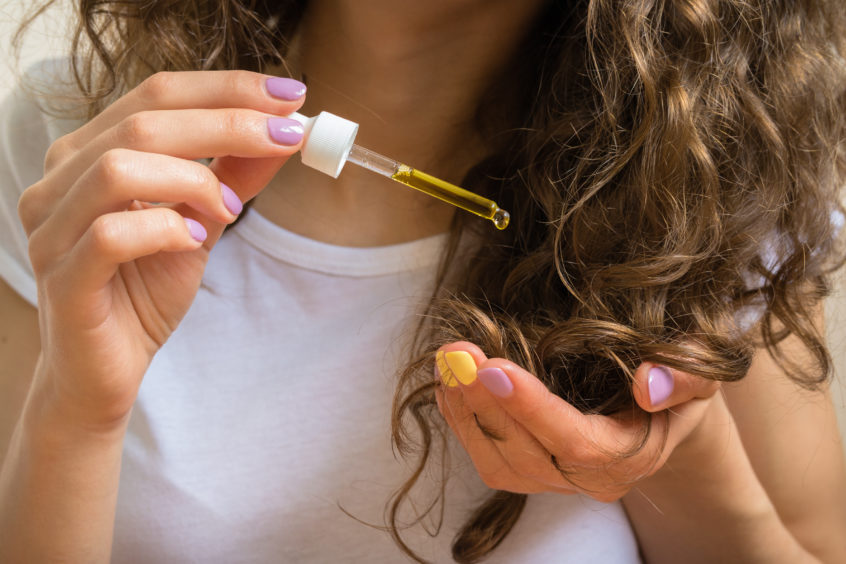 Even though our hair will already have grown an inch or so since lockdown began, Emma advises against being tempted to cut it at home and to just go with the flow.
"While you wait for your hairdresser to re-open, please avoid cutting your own hair – it really is the kindest cut and will make it easier for your stylist to pick up from your last professional cut," she says.
"If split ends are your problem, keep hair hydrated.
Combing your conditioner through with a wide tooth comb in the shower and avoiding heat should prevent further breakage and hair oils can help temporarily seal a split end."
But what about those dreaded roots making an unwelcome appearance as our salon colour stats to grow out? – is it OK to colour your hair at home? Emma thinks not. "Remember that hairdressers go through significant training to get your colour right and DIY jobs can go very badly wrong," she warns.
"As well as damaging your hair, they can cause problems which are very costly to fix.
"Why not try a root touch-up spray instead?"
In fact, the best and simplest way to keep our hair looking its best under the circumstances is to major on brushing.
"It may sound simple but try to view hair-brushing in the same way as teeth-brushing, incorporating it into your day, morning and night," she suggests.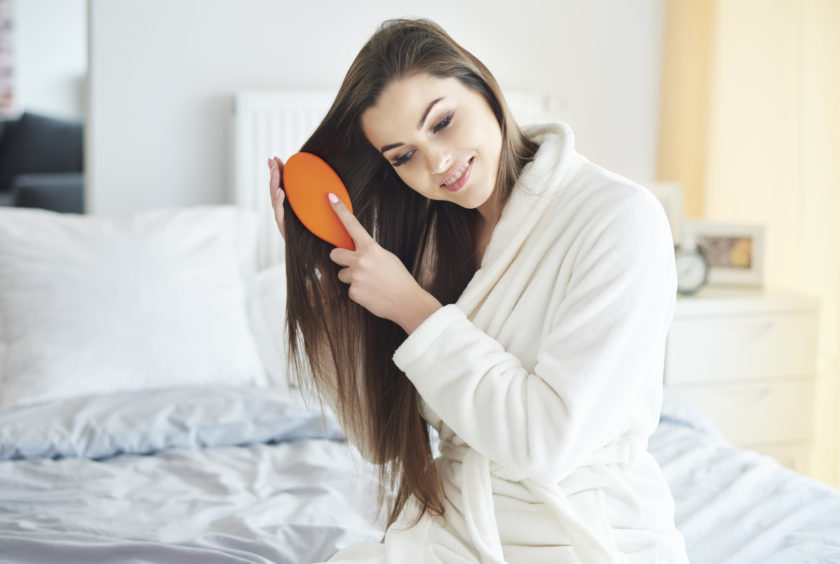 "It's the easiest way to keep the hair and scalp healthy and prevent breakage caused by knots and tangles.
Also, giving your hair a once-over with the brush before shampooing can act as pre-shampoo, removing product build-up, dry skin and other impurities," she says.
Tying up your hair is another way to keep it under control: "It's a simple way to disguise hair that's becoming a bit overgrown and heavy – remember, when pulling your hair back, use soft loose scrunchies or hair bobbles, but not too tight as this can cause breakages," says Emma.
If you're still yearning for a bit of luxury for your lacklustre locks, why not invest in a silk pillow case?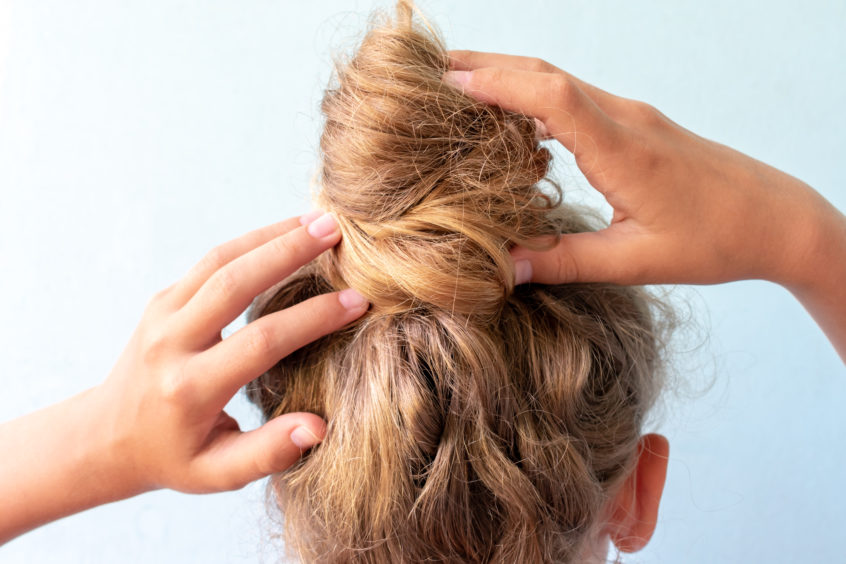 "I swear by them for people who wake up with frizz, knots and tugs," says Emma.
If you're on the brink of taking matters into your own hands, get in touch with Emma or your own hairdresser.
"I'd be delighted to hear from any of my clients, or anyone else seeking a free, virtual consultation while we prepare to re-open," smiles Emma.
For more tips and online tutorials, visit emmiehair.co.uk or find Emma Hair on Facebook and Instagram.
If your hair is starting to look the worse for wear without regular trips to the hairdresser, here are some tips from a professional.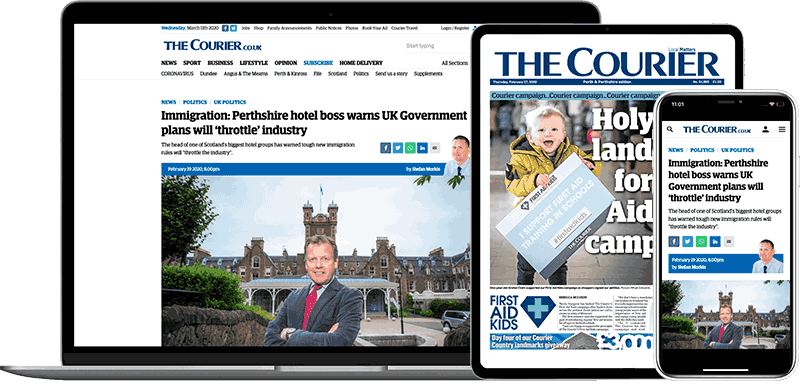 Help support quality local journalism … become a digital subscriber to The Courier
For as little as £5.99 a month you can access all of our content, including Premium articles.
Subscribe