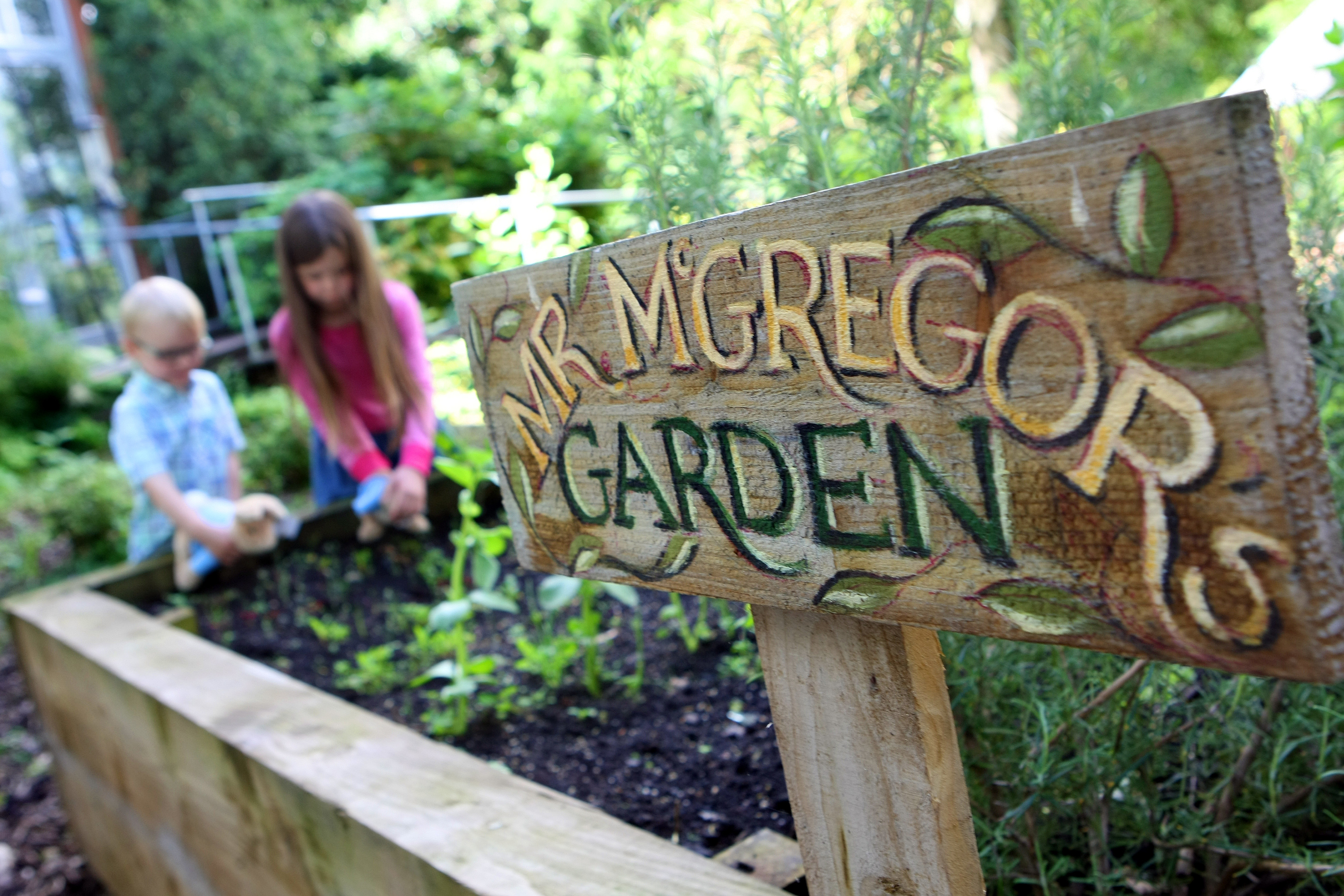 As we celebrate the 150th anniversary of Beatrix Potter, Caroline Lindsay reflects on the enduring popularity of a woman who was so much more than just a children's author
A rabbit contentedly nibbles the dewy grass in a Perthshire garden, unaware of the young girl sitting sketching nearby. As she draws, her pencil skilfully captures every detail of its downy form.
That little girl was Helen Beatrix Potter, known as Beatrix, born in London on July 28 1866 to Rupert, a lawyer, and Helen Potter.
Although Beatrix was educated by governesses and grew up isolated from other children (although she later observed: "Thank goodness I was never sent to school; it would have rubbed off some of the originality), she and younger brother Bertram loved to draw and paint. In her teenage years, she regularly visited London's art galleries and her talent for observation was recognised by none other than the renowned artist Sir John Everett Millais, one of the founders of the Pre-Raphaelite Brotherhood, and a friend of her father.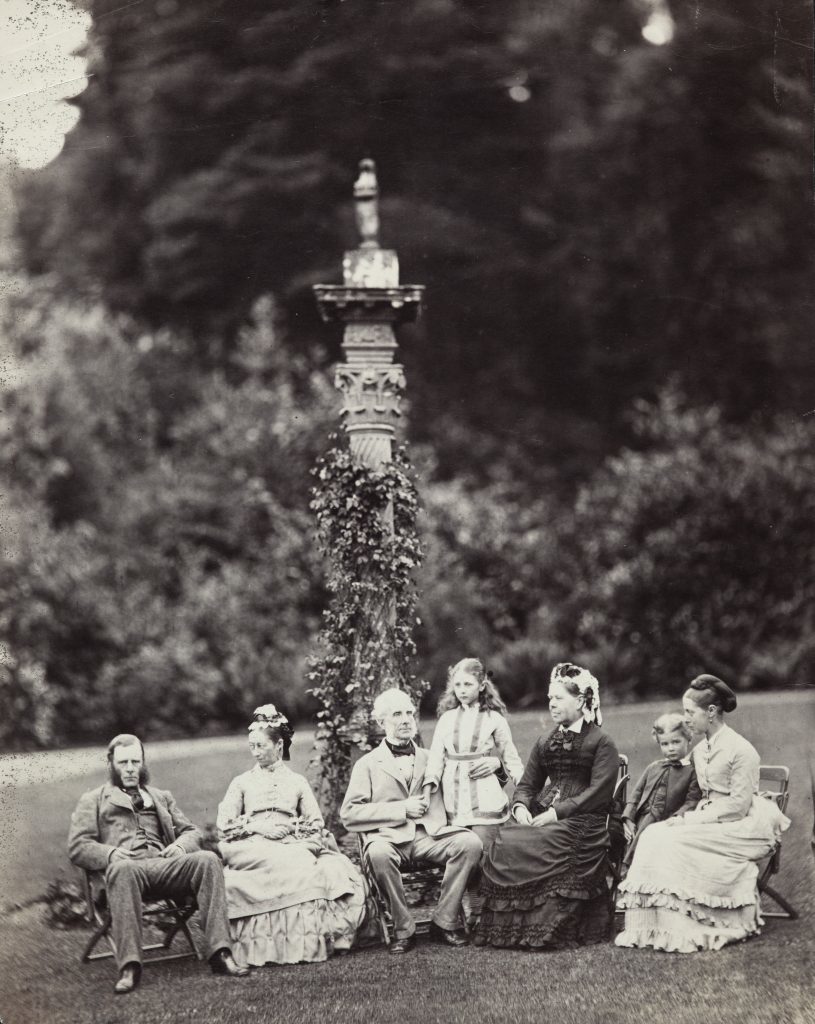 Her journal, written in her own code (and only decoded in 1958), reveals that Bertram and Beatrix often made intricate sketches of their numerous pets which included rabbits, mice, frogs, lizards, snakes and a bat.
When the family started holidaying in the Perthshire village of Birnam in 1870, it was to spark a love of nature that resulted in stories now famous the world over. The long summer breaks in Birnam (May to the end of the salmon season in October), where she had freedom to explore the surrounding countryside, were to be one of the most enduring influences on her development both as an artist and scientist. In later life she remarked: "I remember I used to half believe and wholly play with fairies when I was a child. What heaven can be more real than to retain the spirit-world of childhood, tempered and balanced by knowledge and common sense."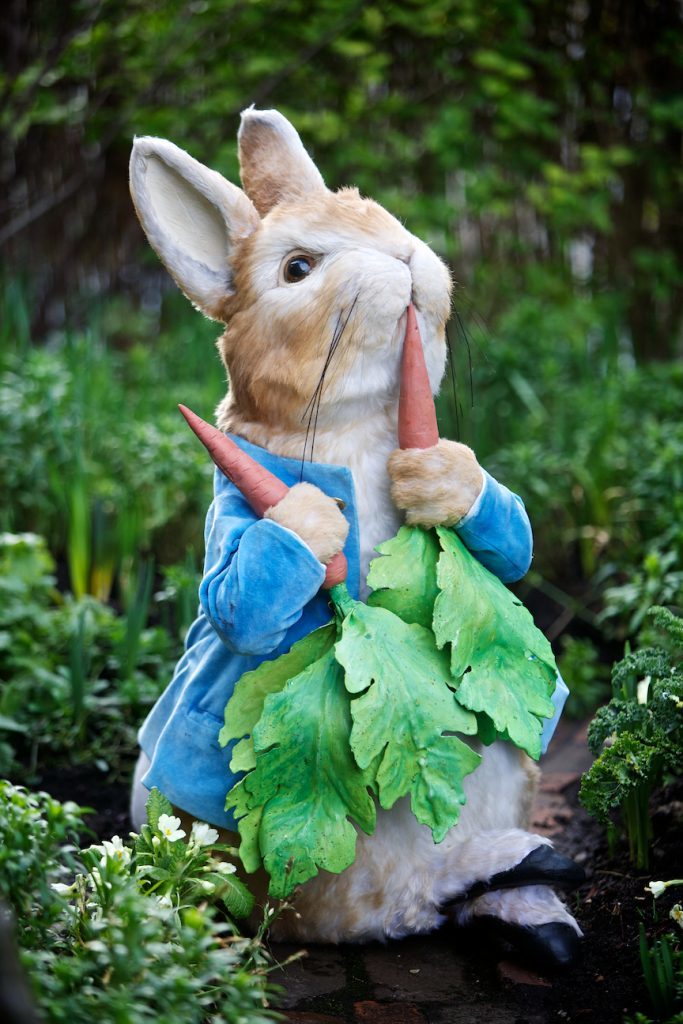 It was on one of these holidays that Beatrix wrote a picture letter that would provide the basis for her first book The Tale of Peter Rabbit — her own pet rabbits – Benjamin Bouncer, who apparently enjoyed buttered toast, and Peter Piper, who had a talent for performing tricks – came on holiday with them and became her main companions.
The letter was written to cheer up Noel Moore, the young son of her ex-governess, who was frequently unwell and began: "My dear Noel, I don't know what to write to you, so I shall tell you a story about four little rabbits…" The story of the disobedient bunny, who ignores his mother's warnings and breaks into Mr McGregor's garden, was published nine years later in 1902 and went on to become one of the best-selling children's books of all time. A later book, The Tale of Jeremy Fisher, also started life as a picture letter to a child, with characters based on her study and exploration on the banks of the River Tay.
The Tale of Mrs Tiggy-Winkle was published in 1905 and is almost certainly based on the Potters' old washer woman Kitty MacDonald at Dalguise.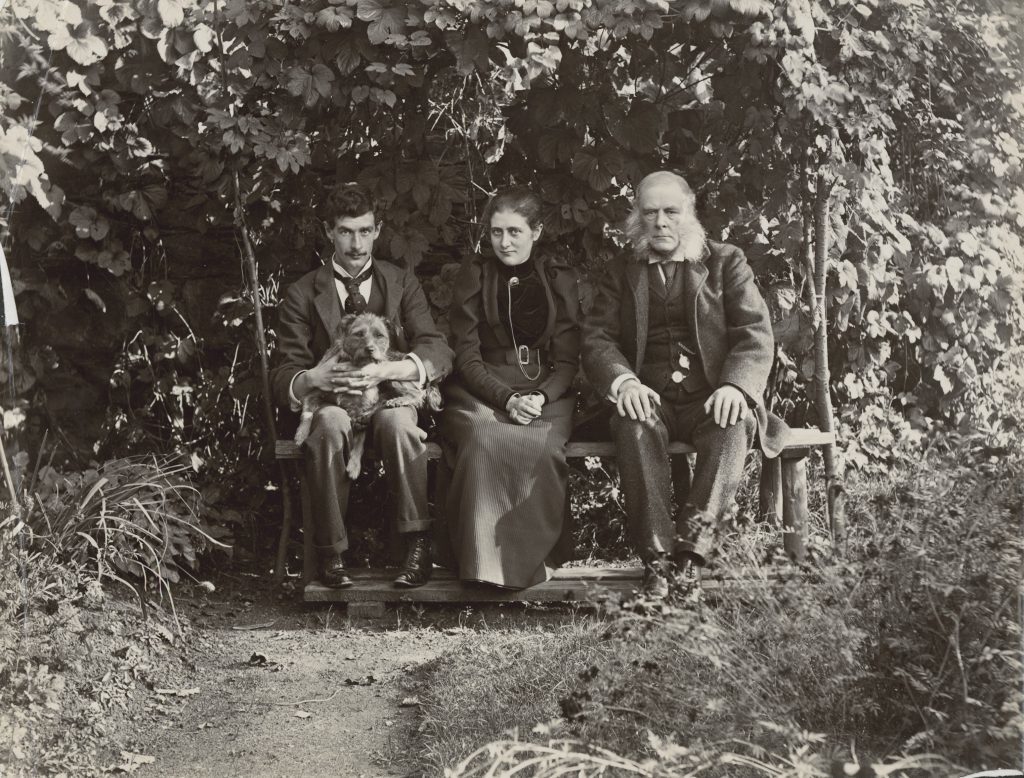 In 1880, Beatrix's parents Rupert and Helen Potter were among the subscribers to a fund established by the village stationmaster John Kinnaird, to allow the building of a community centre for "education and entertainment". The result was the Birnam Institute, by Dunkeld, which opened in 1883 and is now home to an exhibition and garden celebrating Beatrix's life and her creations (www.birnaminstitute.com).
Dave Amos, exhibition manager at the institute, explains how the Potters, and many other wealthy English families of the time, were able to travel to a relatively remote part of Scotland.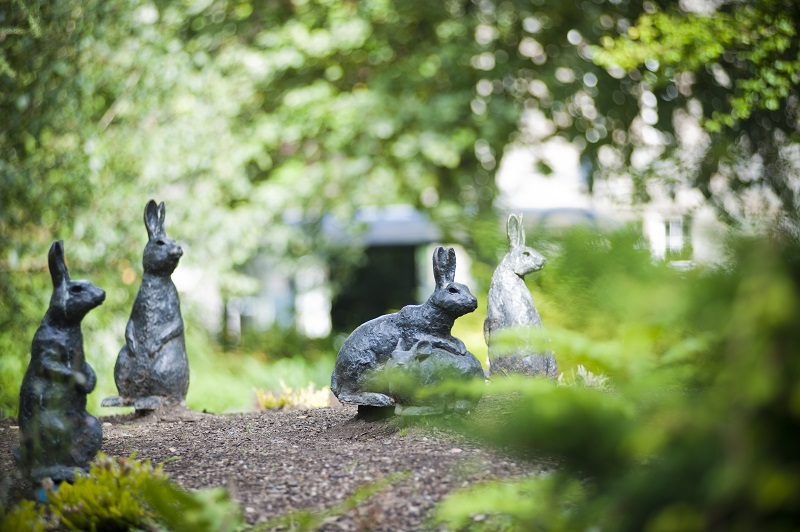 "It was made possible by the opening of the Dunkeld and Birnam Rail Station in 1856 which opened up the highlands to Victorian travellers," he says. "Beatrix's grandfather rented Kinloch House until 1861 which would have influenced her father who took various houses in the area, including Dalguise, an estate on the River Tay. They would stay for months at a time coming by train from London complete with servants and horse and carriage, and these holidays would allow the Potters to invite various friends to stay for shooting and fishing."
The present Beatrix Potter exhibition and garden at the institute has been running for 15 years and attracts around 7,000 visitors a year from all around the world. "We encourage children to look at their environment, to be influenced by it and to use their imaginations just as the young Beatrix did," Dave explains.
"I think her story books are still very much loved and read today because often they have been handed down from parent to child. Children love the way the animal characters come to life, and the lively pictures help tell the story in a way that is still appealing and relevant."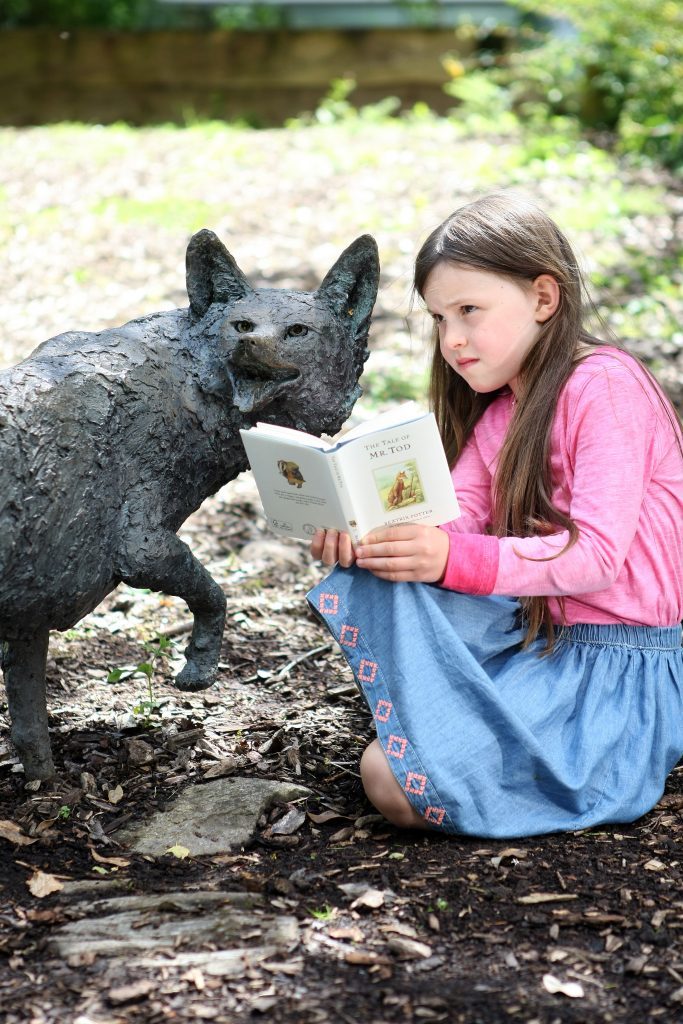 Following the immediate success of The Tale of Peter Rabbit, The Tale of Squirrel Nutkin and The Tailor of Gloucester, which had also first been written as picture letters to the Moore children. Working with her editor Norman Warne, she published 23 books in all until after the First World War, when her energies were increasingly directed toward her farming, sheep-breeding and land conservation.
She continued to write and illustrate, and – revealing an entrepreneurial streak well ahead of her time – to design spin-off merchandise based on her children's books. She created the first Peter Rabbit doll in 1903, making Peter Rabbit the world's oldest licensed literary character.
Beatrix went on to explore other merchandise options, including tea sets and bedroom slippers, and remained closely involved in product development. She also invented a Peter Rabbit board game for two players in 1904. Like JK Rowling, more than century later, she felt passionately that all merchandise should remain faithful to her original book illustrations and be of the highest quality.
While working with Norman Warne, romance blossomed and Beatrix became engaged to Norman in 1905, despite her parents' opposition to the proposal as her fiance was "in trade."
However, in a cruel blow of fate, she was devastated when he died of leukaemia just a month later. Writing was so much more than hobby for Beatrix – it helped get her through the good times and the bad and once reflected: "I cannot rest, I must draw, however poor the result, and when I have a bad time come over me it is a stronger desire than ever."
While Beatrix is best known today for her children's books – one book is sold somewhere in the world every 15 seconds – she was also a keen natural scientist and conservationist. In her teens she became interested in nearly every branch of natural science, painting her specimens with increasing skill.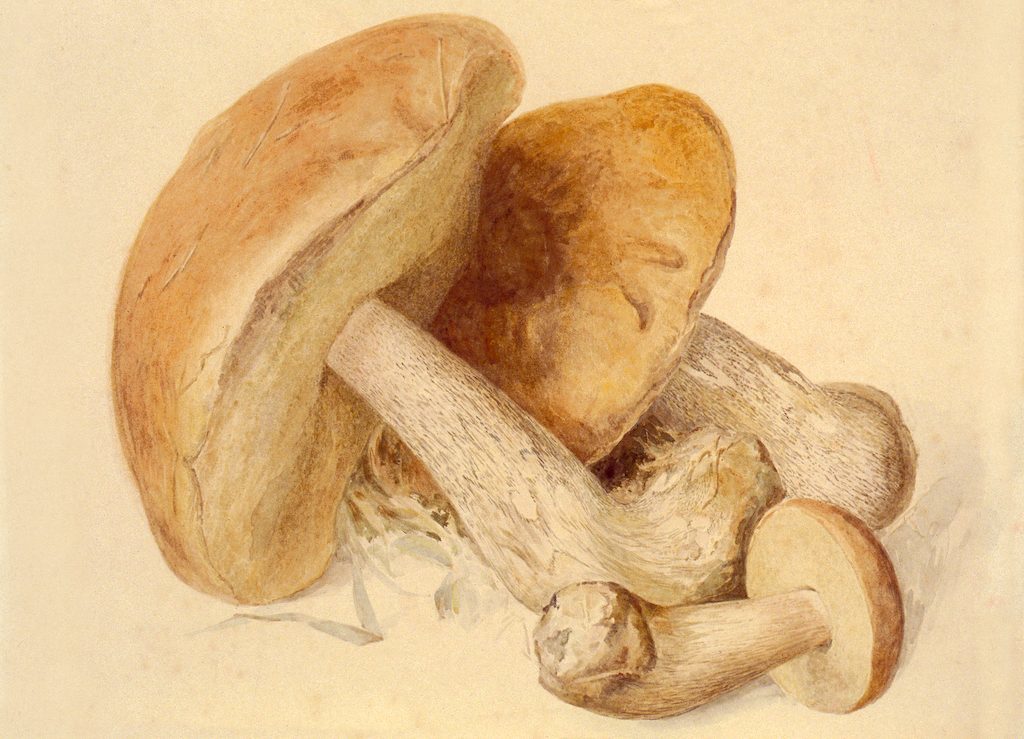 By the 1890s her scientific interests focused on mycology, the study of fungi. Her interest deepened after meeting Charles McIntosh, a rather shy and retiring naturalist and amateur mycologist (who has also been the village postman) during a summer holiday in Dunkeld in Perthshire in 1892.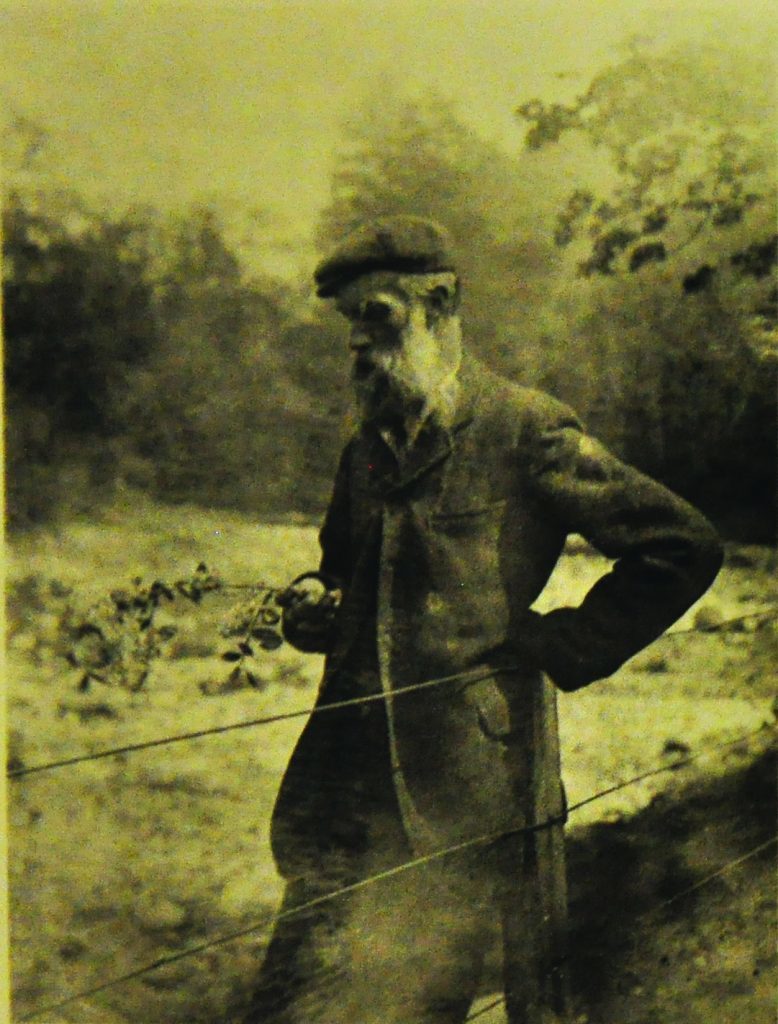 Beatrix wrote in her journal at the time: "I asked him to sit down, his head being somewhere in the chandelier. I would not make fun of him for worlds, but he reminded me so much of a damaged lamp post…
"He was certainly pleased with my drawings…when we discussed funguses he became quite excited and spoke with quite poetical feeling about their exquisite colours."
Charlie helped improve the accuracy of her illustrations, taught her how to classify them, and supplied her with live specimens to paint during the winter. Curious as to how fungi reproduced, She began microscopic drawings of fungus spores and in 1895 developed a theory of their germination, consulting with botanists at Kew Gardens.
Such is Beatrix's timeless appeal that her stories have been retold in song, film, ballet, and animation, and her life depicted in a feature film and television film. earlier this year a special 50 pence coin featuring Peter Rabbit was struck by the Royal Mint.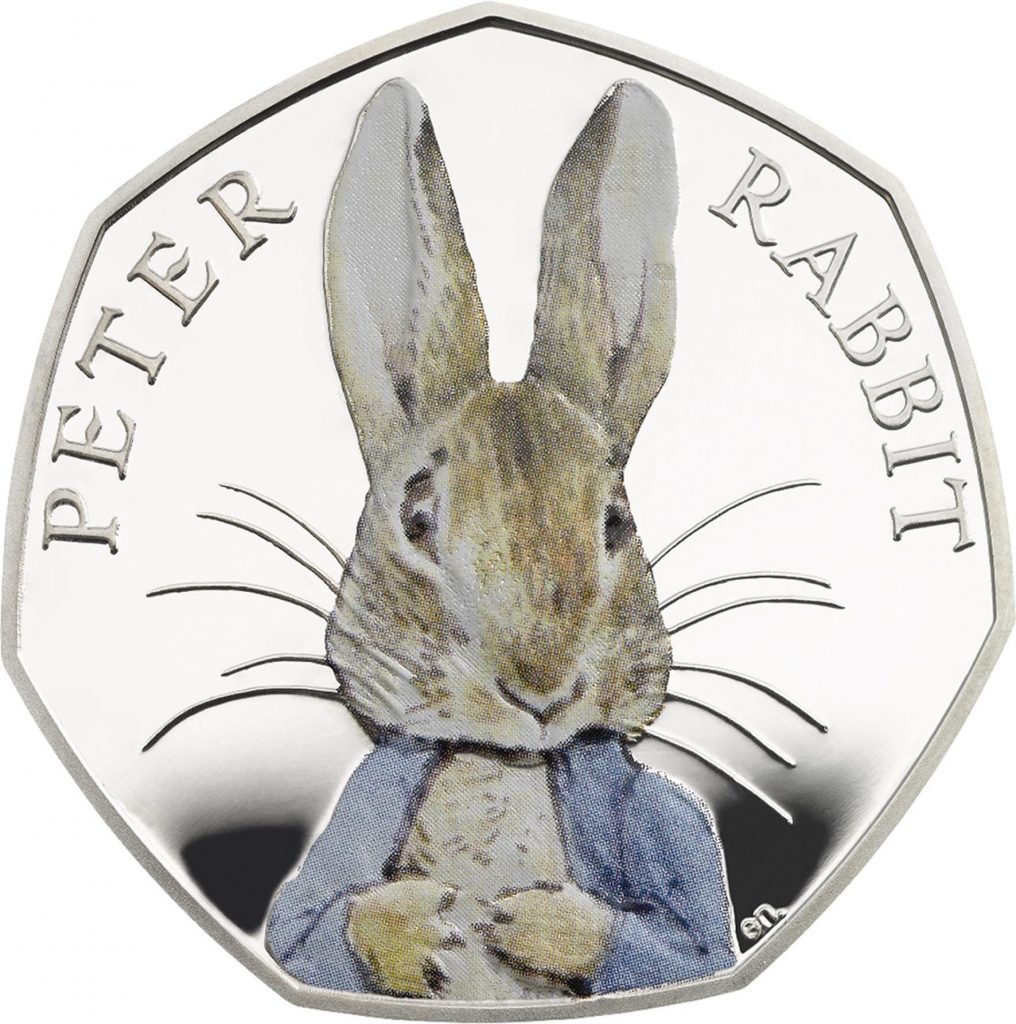 In 1887, when Dalguise was no longer available, the Potters took their first summer holiday in the Lake District. Beatrix loved the Lake District, and after the death of her beloved Norman, she invested in farmland, including Hill Top Farm, which would become a feature in many of her tales.
She met William Heelis, a local solicitor who assisted her property dealings. William proposed to Beatrix in 1912, and they were married in London the following year. They lived together at Castle Cottage in their beloved Lake District until her death in 1943.
Beatrix was a staunch supporter of the National Trust, following its principles in preserving her buildings and farms in keeping with the rural culture of the area, and saving many farms from developers.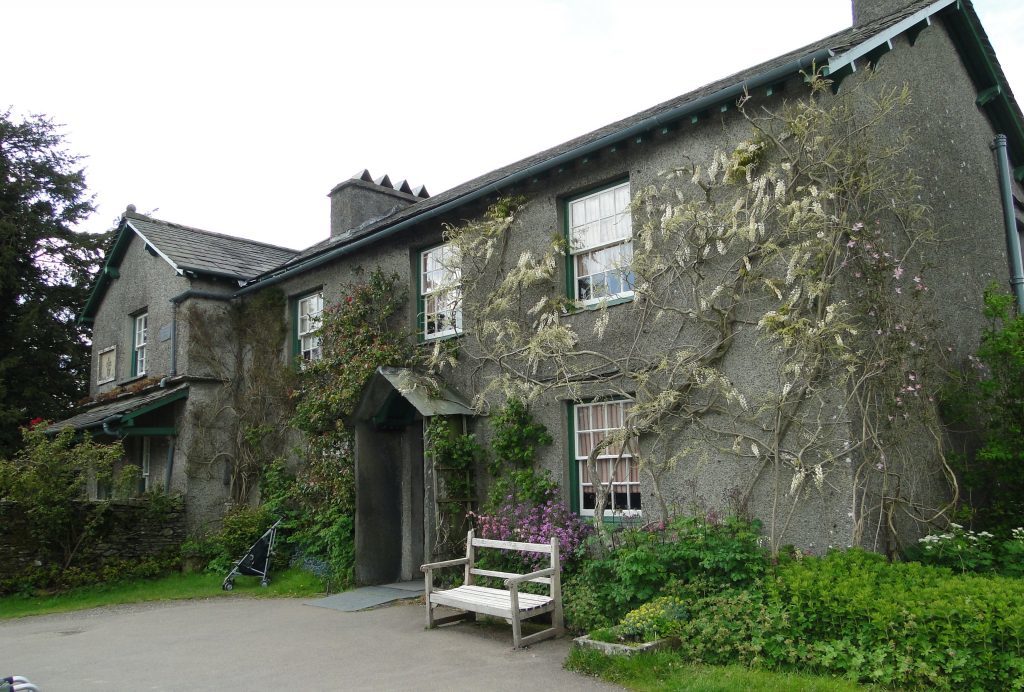 During her lifetime, Beatrix bought 15 farms and actively cared for them. Dressed in clogs, shawl and an old tweed skirt, she helped with the hay-making, waded through mud to unblock drains, and searched the fells for lost sheep. Beatrix bred Herdwick sheep on her farms in the Lake District, and said she was at her happiest when she was with her farm animals. She won a number of prizes for her sheep at local shows, and became the first elected female President of the Herdwick Sheep Breeders' Association in 1943.
Today the The World of Beatrix Potter attraction at Bowness-on-Windermere in the Lake District celebrates Beatrix and her work. Here, visitors can meet favourite characters including Peter Rabbit, Mrs Tiggy-Winkle and Jemima Puddle-Duck.
Sarah Mellhuish, marketing manager at the attraction, is certain Beatrix Potter would be thrilled that her books were still bringing so much delight to children and parents alike, and that she is being celebrated in the 21st century as an original, entrepreneurial and visionary woman.
"Beatrix was so much more than an author of children's books," muses Sarah.
"She was fundamental in preserving much of the Lake District landscape we see today. She was a farmer and prize-winning breeder of traditional Herdwick sheep and a key figure in saving the breed, and when she died she left her farms and more than 4,000 acres of land to the National Trust."
The Beatrix Potter Society was founded in 1980 by a group involved in the curatorship of Beatrix Potter material.
Trudy Lindsay, a member of the society, explains: "We want to promote the study and appreciation of the life and works of Beatrix Potter, who should be remembered as not only the author of children's stories but also a landscape and natural history artist, diarist, farmer and conservationist.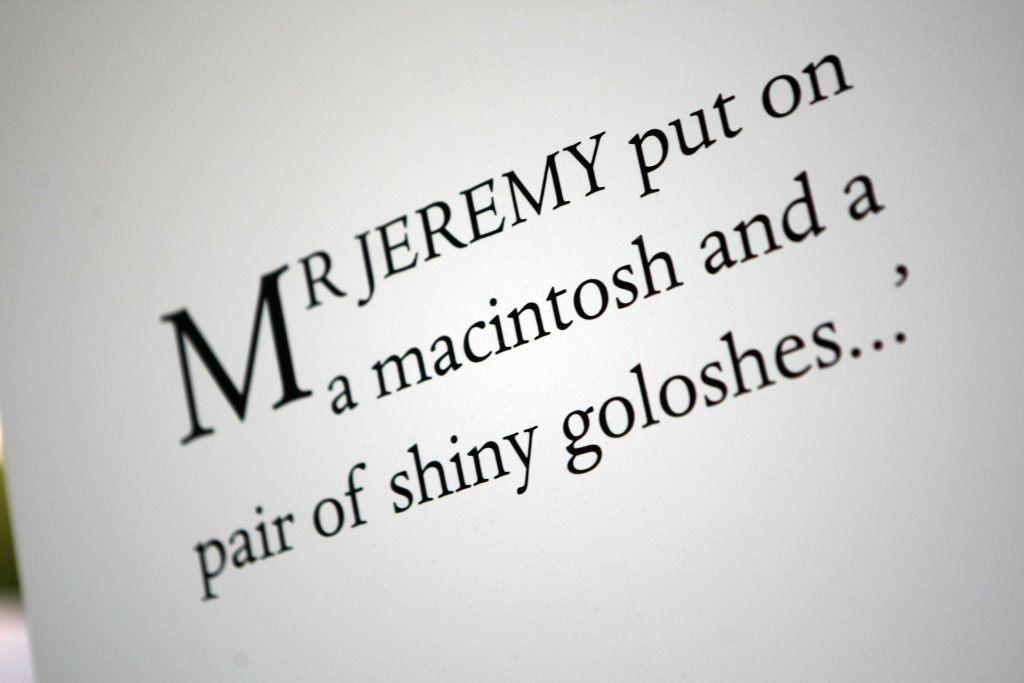 "She was a highly talented, strong minded, determined, astute business woman who guarded her privacy but was also prepared to stand up for what she believed in."
As Beatrix grew older, the duties of land management and her failing eyesight made it difficult to continue writing. She died from pneumonia and heart disease on December 22 1943 aged 77. Shortly before she died she wrote: "Thank God I have the seeing eye, that is to say, as I lie in bed I can walk step by step on the fells and rough land seeing every stone and flower and patch of bog and cotton pass where my old legs will never take me again." And thanks to the legacy this inspirational old lady left the world, we too can walk in her footsteps today.
Info
Birnam Institute
Until July 31
An exhibition based on her journal written in code, plus recently discovered photographs.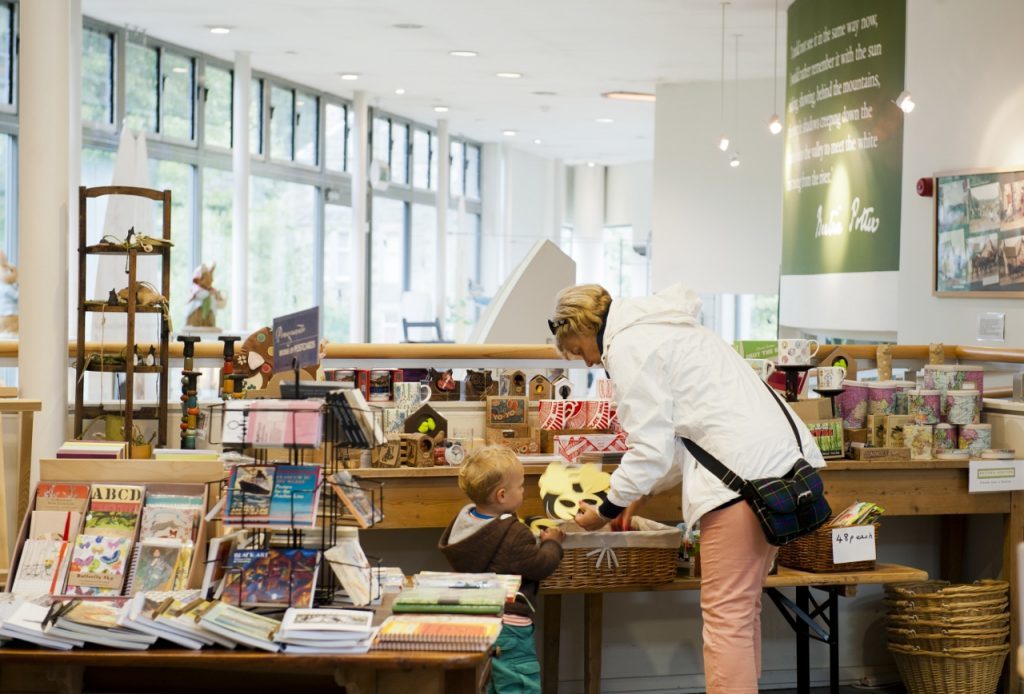 July 28
An evening with Beatrix and Charlie: the story of the friendship between Beatrix and Charles McIntosh, with fiddle music from Pete Clark.
July 31
Readings in the Library by Lynne McGeachie, author of Beatrix Potter's Scotland: Her Perthshire Inspiration.
September 29
An evening of Beatrix Potter with stories and photographs.
www.birnamarts.com
Perth Museum & Art Gallery
Until October 30
Beatrix Potter – Watercolours and Photographs from the Collection
A rare chance to see to see some of her lesser known watercolours and photographs, including her pet rabbit Benjamin Bouncer.
www.pkc.gov.uk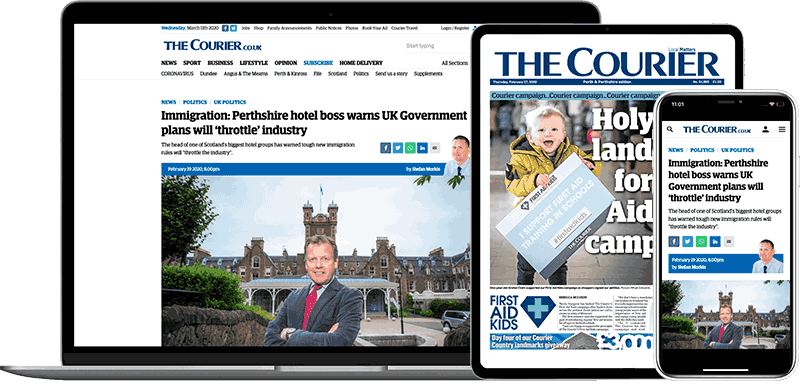 Help support quality local journalism … become a digital subscriber to The Courier
For as little as £5.99 a month you can access all of our content, including Premium articles.
Subscribe